We want to make your December as easy as possible, with a month's worth of holiday recipes and tips. Follow this festive guide for a stress-free Christmas!
1st December
Order your meat from your butcher or buy a frozen turkey. If you are planning on buying a large turkey, don't forget to check that it will fit in your oven and that you have a big enough roasting tin! Try this roast turkey with lemon, herbs and garlic for a flavourful Christmas dinner.
2nd December
Start off the month on a sweet note with this homemade cardamom and pear cake, great for sharing with guests.
3rd December
This spicy pumpkin dahl is the perfect way to warm up on a chilly winter night — not to mention it's suitable for vegans and full of goodness!
4th December
Buy all the drinks you plan to serve at Christmas now — they won't go off, and you have a better chance of getting everything you want when you shop early. Here's some of our best advice
for those serving drinks over the silly season.
5th December
Write your Christmas letters and have the kids get their lists ready for Santa!
6th December
Purchase non-perishable foods, such as prepared cranberry sauce, nuts, cooking oils, frozen food and tinned goods for the Christmas feast. If you feel like adding something a little different this year, why not cook with a herb-infused oil? Make your own with this simple recipe
!
7th December

Christmas is a time of giving and sharing, and for some of us that means drinks! Homemade liqueurs make a lovely gift and are a special way to show your appreciation.
8th December
Today is a great day to put up your Christmas decorations. Put on some festive tunes, get the family together and decorate to your hearts' content. Making your own ornaments is a fantastic way to get in the holiday spirit — so why not give these peppermint ornaments
a go?
9th December
Set aside some time today to wrap gifts. Don't forget to label them!
10th December

Put on the kettle and curl up with these sticky ginger puddings with salted caramel sauce — yum!
11th December
Indulge in a luxurious hot chocolate
with all the trimmings. This is a treat that both kids and adults will love!
12th December
Stock up on any needed kitchen supplies, such as washing up liquid, tea towels, tin foil, extra serving dishes, cutlery or cooking utensils.
13th December

Use up some cupboard staples in this curried vegetable and chickpea stew. Hearty veggie-filled comfort food, packed with goodness.
14th December
Make these gingerbread cookies and have fun decorating them with the kids. This classic Christmas cookie
recipe also happens to be gluten-free!
15th December

Did you know mince pies freeze very well? Make yours ahead of time and simply bake them from frozen as needed.
16th December

These curried lentil pasties are a great lunch on the go when you're busy running around doing last minute Christmas shopping.
17th December
Have the kids help make these crunchy chocolate peanut butter truffles
to send to loved ones. Sweet, nutty, crunchy and smooth — what more could you want?
18th December
Today is the last day to post cards to countries across Europe, if you want them to arrive in time for Christmas.
19th December

These turkey, stuffing and cranberry crackers are almost too pretty to eat… almost! Everyone will love these cute festive canapés.
20th December

This quick, cheesy pie is a great way to get your fill of fish before it's turkey time!
21st December
This is the last day to post letters and parcels to the addresses in the Republic of Ireland.
22nd December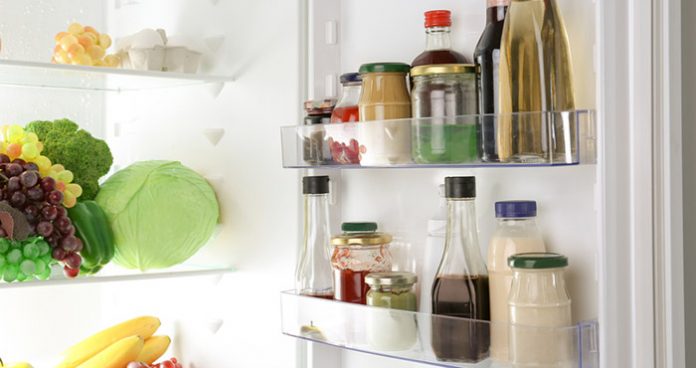 Clear out the fridge and cupboards to make room for new foods and plenty of delicious leftovers! (While you're at it, you might like to check out our handy guide
explaining which foods you're supposed to keep in the fridge and which are for the cupboard.)
23rd December
Take the time today to decorate your Christmas cake. Here are three particularly adorable decoration ideas
to inspire creativity!
24th December

Put a fun twist on the classic Yule log to get you in the festive spirit — trust us, this salted caramel chocolate roulade is a must-try!
25th December

It's time to celebrate! Enjoy the day with the good food, great company and glad tidings. These cranberry mimosas will kick Christmas Day off in style, with a seasonal twist on the classic brunch cocktail.
26th December
Stephen's Day is all about those leftovers! Dig into this ultimate leftover Christmas sambo
.
27th December
After a few days of fancy fare, you may be craving something simple, like this baked egg and chips
— a quick and easy one-tray supper that'll have you back on the couch in no time!
28th December
Use up leftover cranberries and turkey by baking them in this delicious pastry plait
.
29th December
Turn any leftover chocolates and biscuits into something special with this festive chocolate biscuit pudding cake
.
30th December

Give your tastebuds a break from the festive fare and get a good dose of omega-3s with this low-fat, low-carb teriyaki salmon.
31st December

Get in the festive spirit with these delicious spirit-filled cocktails. Oh, and Happy New Year!