Tick the ingredients you need to add your shopping list.
For the poached pears:
For the cake:
For the icing:
To make the poached pears, place all of the syrup ingredients in a pot. Allow to come to the boil until the sugar has dissolved.
Add the peeled pears and allow to simmer for 10-12 minutes or until tender. Remove the pears from the syrup and allow to cool completely, reserving the syrup.
Preheat the oven to 180 ̊C/160 ̊C fan/ gas mark 4. Line a deep 20cm tin with parchment paper.
In a large bowl, beat together the butter, sugar and vanilla until light and fluffy. Add the eggs one at a time, beating well after each one is added.
Sieve the flour, baking powder and cardamom into the butter mixture. Fold in the ground almonds and orange zest.
Transfer the mixture into the prepared cake tin. Push the poached pears into the cake batter, bottoms down, spacing them evenly.
Bake for 35-40 minutes or until a skewer is inserted and comes out clean.
Using a pastry brush, brush the sponge with the pear syrup.
In a small bowl, mix the icing sugar with enough of the reserved syrup to form a runny icing. Spoon over the top the cake and allow it to run slightly.
Nutrition Facts
Per Serving: 654kcals, 25.8g fat (12.3g saturated), 101.4g carbs (76.4g sugars), 7.8g protein, 5.6g fibre, 0.152g sodium
---
TOP TIP: Don't throw away the remaining pear syrup! Use it as you would regular simple syrup in your favourite cocktail recipe, or combine it with lemon juice and vodka for an easy spiced drink.
Popular in Cakes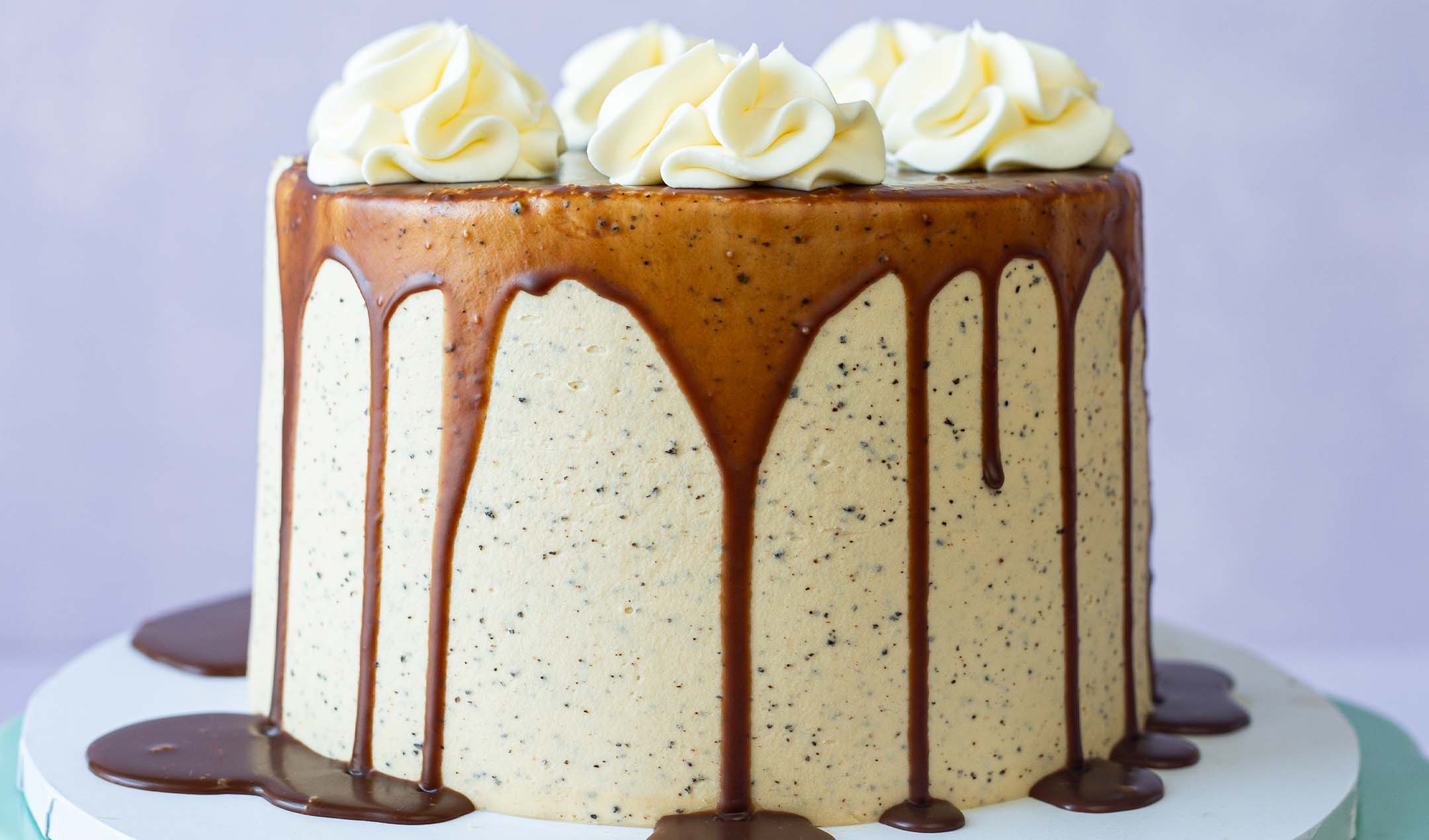 Chai tea cake