Tick the ingredients you need to add your shopping list.
Heat half of the oil in a large, heavy-based saucepan over a medium heat. Add the shallots, ginger, coriander stems, garlic, chilli powder, dried coriander and garam masala. Season with salt and black pepper and cook for 5-6 minutes until the onion has softened.
Add the pumpkin and lentils and stir to coat in the spices. Add the stock and tomatoes. Bring to a simmer and cook for 30 minutes.
Stir in the coconut milk and the baby spinach. Stir well, season to taste and continue cooking for another 10 minutes until the spinach has wilted.
Meanwhile, heat the remaining oil in a small pan over a medium heat and add the cumin seeds. Cook for one minute or until fragrant, stirring. Stir the seeds into the dahl.
Squeeze the lime juice into the dahl and stir. Season to taste.
Divide amongst bowls and scatter with the coriander leaves. Serve with rice and/or naan, with some extra lime wedges for squeezing.
Nutrition Facts
Per serving: 432kcals, 22.5g fat (18.6g saturated), 45g carbs, 7.1g sugars, 17.3g protein, 19.7g fibre, 0.579g sodium.
Popular in Dairy-free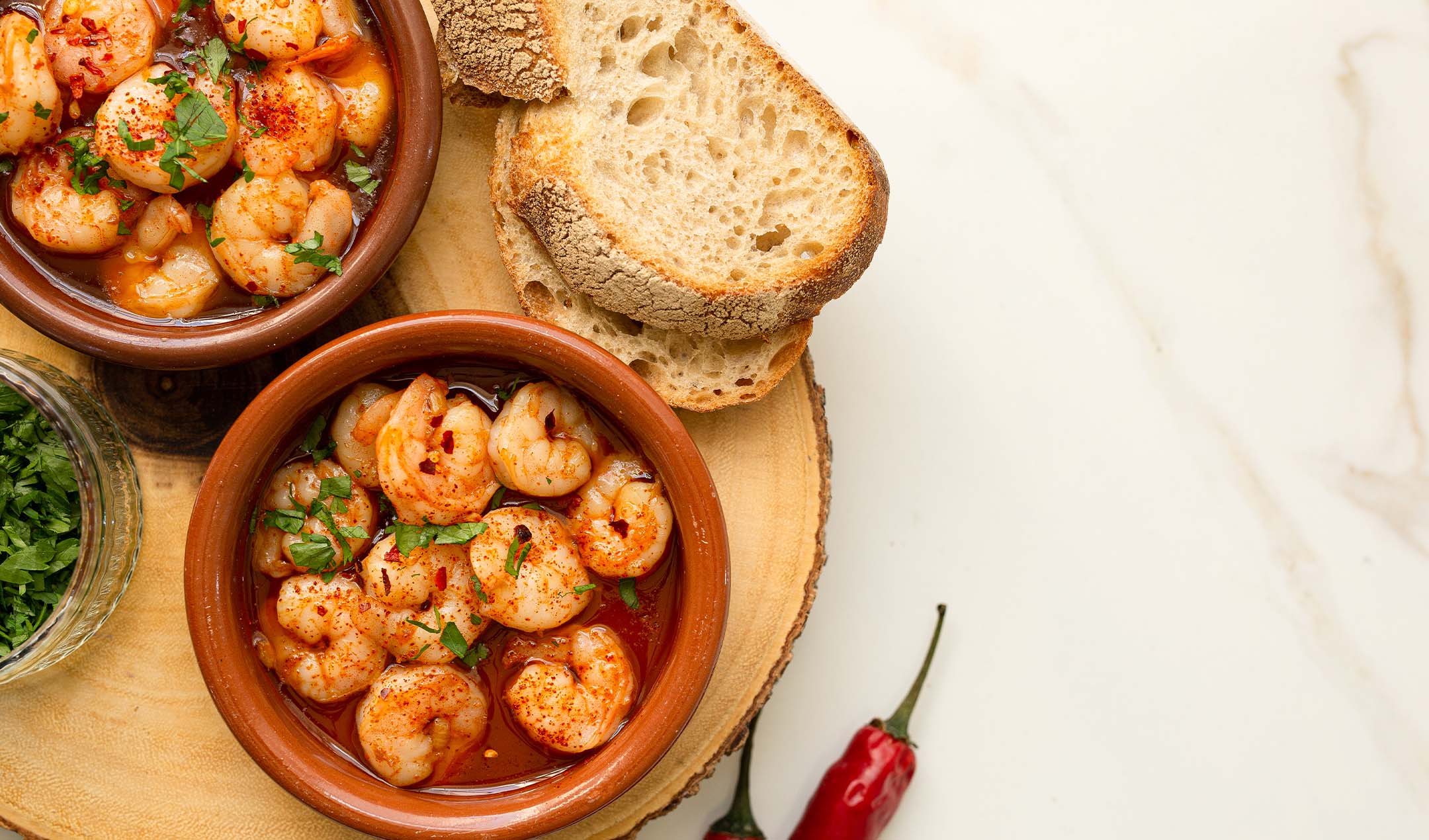 Gambas al ajillo