Tick the ingredients you need to add your shopping list.
Preheat the oven to 180˚C/160˚C fan/gas mark 4. Lightly grease an ovenproof dish with olive oil.
Place the potatoes in a saucepan, add some salt and cover with water. Bring to the boil and cook for 10-12 minutes until soft, then drain and cover with a lid to let the potatoes steam dry.
Meanwhile, place the fish pieces into the prepared dish, skin-side down. Season lightly with salt and black pepper. Pour the milk over the fish so it is about half-covered. Place in the oven and bake for 12 minutes.
Remove the fish from the oven. Drain off the milk into a jug and reserve.
Increase the oven temperature to 220˚C/200˚C fan/gas mark 7.
Use two forks to flake the fish apart. Remove the skins and discard. Distribute the fish evenly around the dish.
Add the butter to the potatoes along with some salt and black pepper. Add three-quarters of the reserved milk. Mix the remaining milk with the cream and mustard and pour the mixture over the fish.
Mash the potatoes until smooth and creamy, adding a little more milk if necessary. Gently mix the peas into the mash.
Spread the mash in an even layer on top of the fish. Scatter the cheese over the top.
Return to the oven and cook for 20 minutes, turning halfway through. Remove from the oven and allow to sit for five minutes, then serve with green vegetables.
Nutrition Facts
Per serving: 538kcals, 23.3g fat (12.8g saturated), 49.7g carbs, 7.7g sugars, 34.3g protein, 0g fibre, 0.485g sodium
Popular in Gluten-free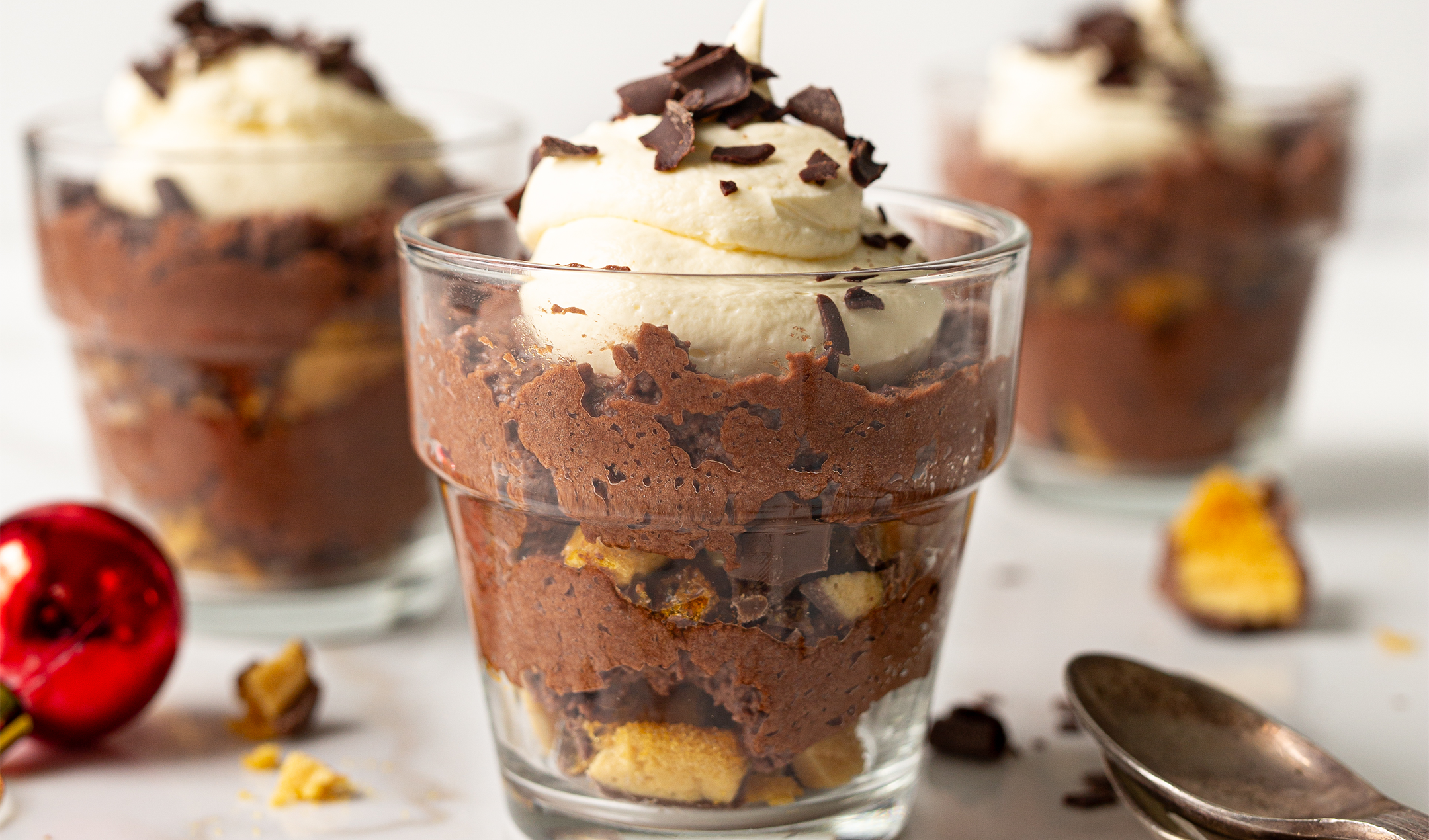 Gluten-free chocolate and honeycomb mousse by EUROSPAR