Enjoy an easy life this week, by taking the stress out of the kitchen and embracing the convenience of this handy meal plan! From flavourful chicken burrito bowls to a delightful mixed berry galette, we've got you covered with a variety of mouth-watering dishes, which are all super quick and easy to make.

Packed with tender chicken, colourful veggies, and aromatic spices, this dish brings a burst of Mexican flavours to your dinner table. Loaded with fibre and protein, it's a nutritious and filling option for a Monday, giving you the energy boost you need to kick-start the week.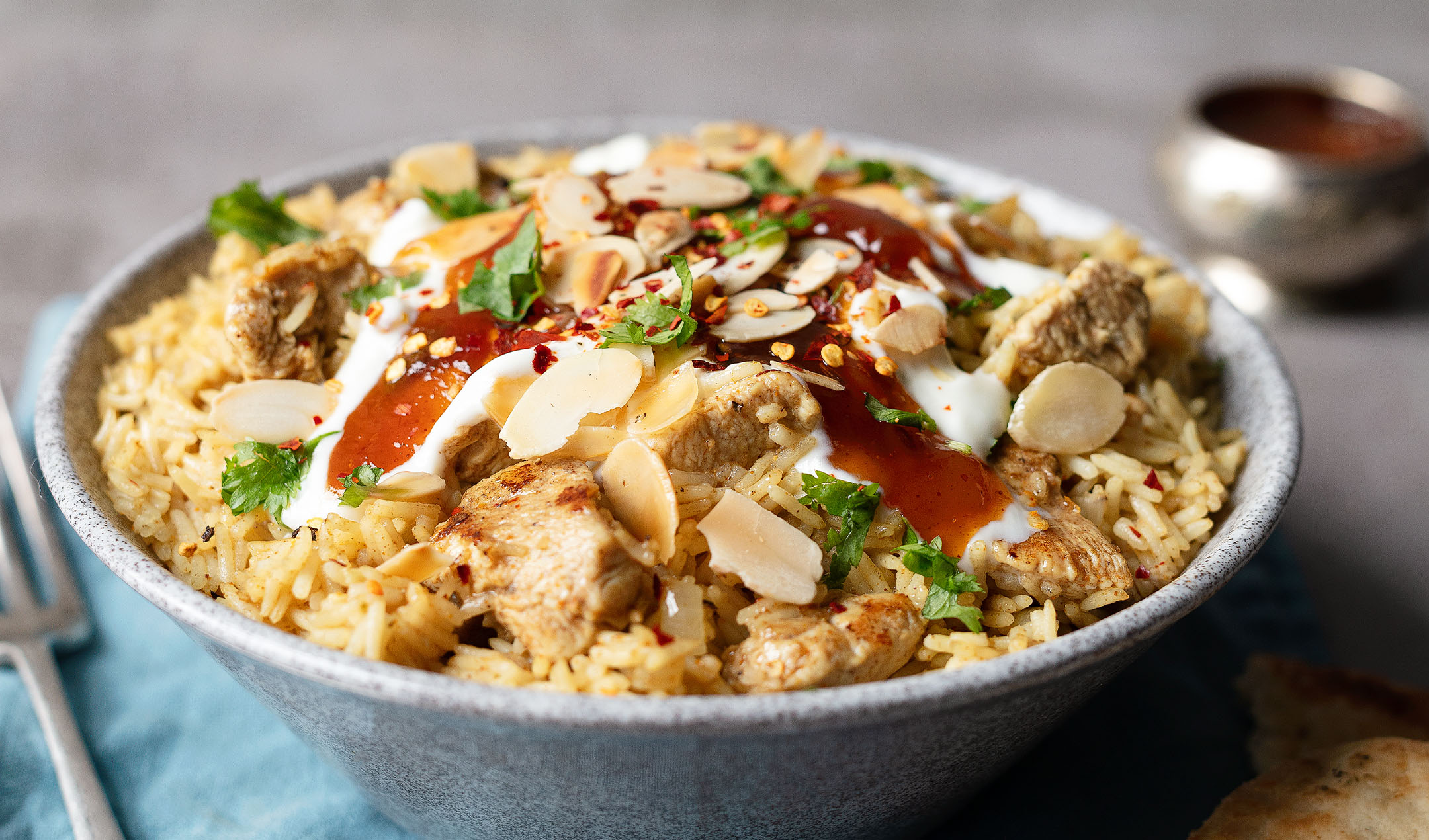 Simplify your Tuesday dinner with this one-pot chicken biryani. With the convenience of cooking everything in a single pot, it saves you time on cleanup, making it perfect for a busy weekday.

Add a vegetarian twist to your midweek meal with these veggie sausage rolls. These savoury bites are made with a flavourful mix of vegetables, herbs, and spices, all wrapped in golden, flaky pastry. Quick and easy to prepare, they're a delicious option for a fuss-free Wednesday dinner.

The crispy, golden-brown crust of the cod complements perfectly seasoned wedges, adding a satisfying crunch to every bite. This recipe brings a touch of indulgence to your Thursday, offering a classy alternative to your standard fish and chips!

As the weekend approaches, it's time to unwind with this comforting dish. This much-loved combination of ripe tomatoes and fresh basil creates a flavourful soup, while the cheesy croutons add a touch of crispy, melty goodness.

These juicy meatballs, infused with the smoky and spicy flavours of chorizo, simmer in a rich tomato sauce. Let your slow cooker do the work while you enjoy a leisurely weekend, knowing that a delicious dinner awaits you.

Round off your week with a simple yet delicious chicken and vegetable traybake. This fuss-free recipe brings together succulent chicken, vibrant vegetables, and fragrant herbs, all roasted to perfection in one tray. It's a hearty and wholesome meal that's perfect for a relaxed Sunday evening.

Indulge your sweet tooth with a delectable mixed berry galette. This rustic pastry showcases a medley of juicy berries encased in a buttery, golden crust. It's a delightful way to end any day of the week, and the best part is you can enjoy it for dessert throughout the week.
Hungry for more? Check out our full collection of five-ingredient meals, here.