Tick the ingredients you need to add your shopping list.
For the soup:
For the cheesy croutons:
To serve:
Preheat the oven to 220 ̊C/200 ̊C fan/gas mark 8.
In a roasting tin, combine the quartered tomatoes and the whole garlic cloves. Drizzle with one tablespoon of olive oil and season. Roast for 15-20 minutes.
Heat the remaining oil in a pan over a medium heat and cook the onion for 4-5 minutes until translucent. Set aside.
In a food processor, combine the roasted tomatoes and garlic with the onions. Pour in the vegetable stock and basil. Whizz until smooth.
For the cheesy croutons, spread the butter over one side of each slice of bread. Flip two of the slices over and add the cheese, then sandwich together with the remaining bread, buttered side up. Cut each sandwich into four little squares.
In a pan over a medium heat, cook the square croutons for 2-3 minutes per side until the bread is golden brown and crisp and the cheese has melted.
Serve the soup in bowls with two cheesy croutons on top of each portion. Add a drizzle of cream, a crack of black pepper and some fresh basil to serve.
Note: Brown bread can be used as an alternative to white bread, if you wish.
Nutrition Facts
Per serving: 323kcals, 24.7g fat (12.2g saturated), 21.4g carbs (3.2g sugars), 10.4g protein, 3.7g fibre, 0.879g sodium
Popular in Soup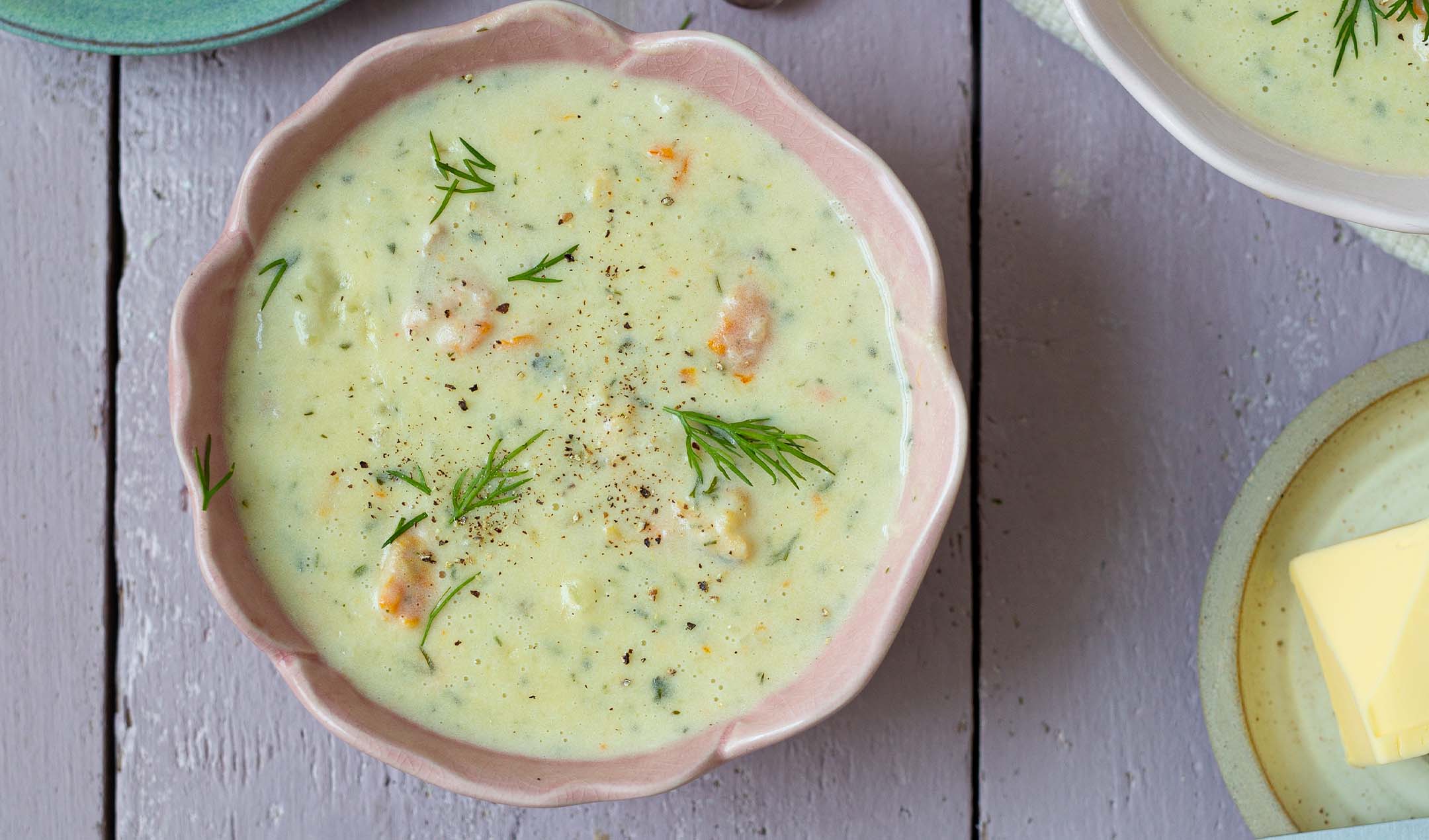 Super creamy chowder