Tick the ingredients you need to add your shopping list.
In a bowl, combine the beef mince, chorizo, breadcrumbs, oregano, garlic, onion, egg, Parmesan and some salt and pepper. Mix until just combined. Shape the mixture into 2-3cm meatballs.
Heat the olive oil in a large pan over a medium-high heat. Working in batches to avoid crowding the pan, brown the meatballs on all sides.
In the bowl of a slow cooker, stir together the tinned tomatoes, tomato sauce, balsamic vinegar, basil, sugar and some salt and pepper. Gently stir in the meatballs.
Cover and cook on low for 6-8 hours or high for 3-4 hours.
Meanwhile, bring a large pan of salted water to a boil over a high heat and cook the rigatoni according to package instructions.
Divide the rigatoni amongst four serving bowls. Spoon over the meatballs and sauce and serve topped with extra Parmesan, black pepper and fresh basil.
Nutrition Facts
Per serving: 872kcals, 31.2g fat (10.7g saturated), 81.1g carbs (12.7g sugars), 64.8g protein, 6.4g fibre, 1.082g sodium.
Popular in Italian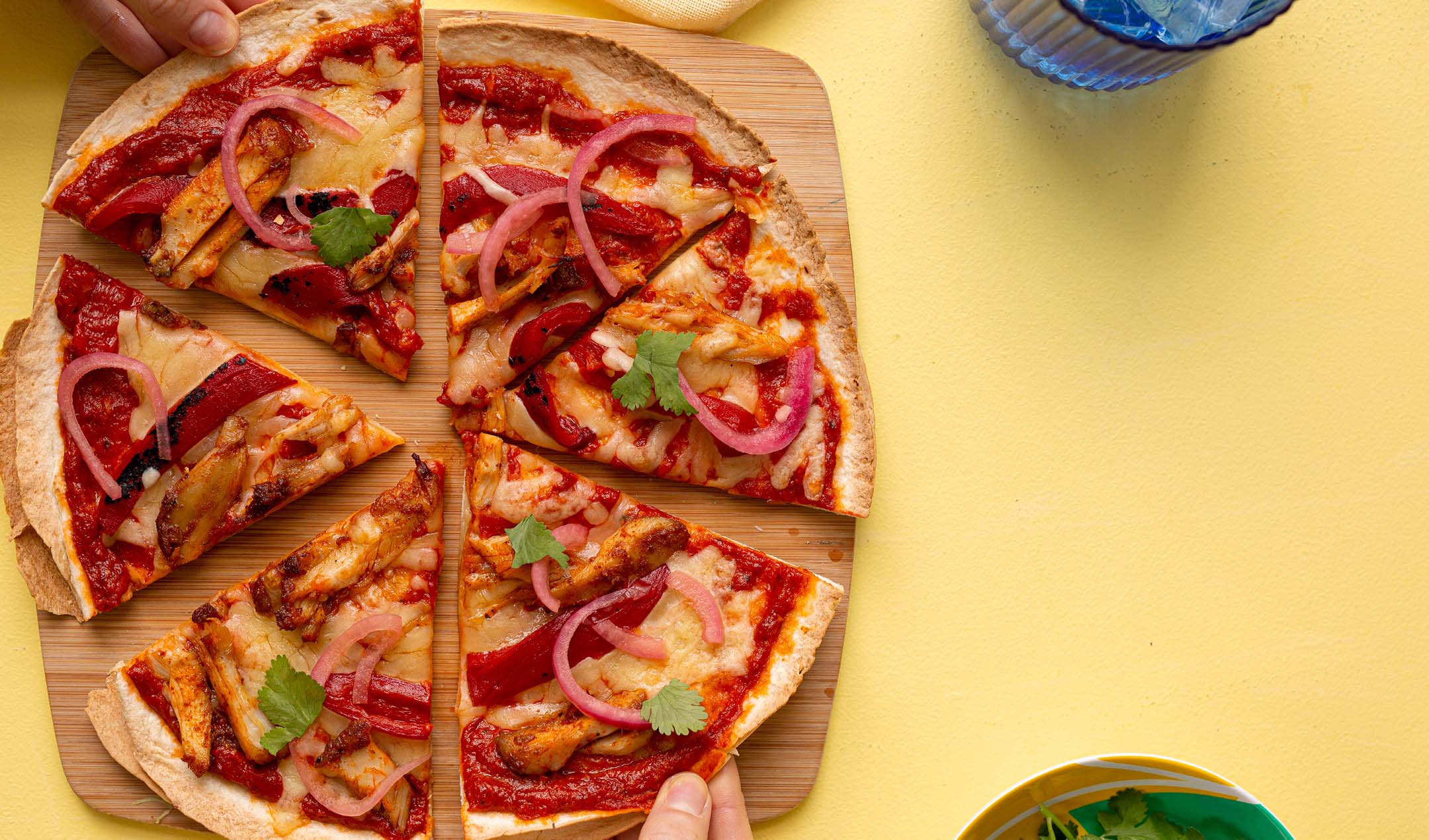 Chicken taco pizzas