Whether you prefer sweet or savoury muffins, we have amazing recipes to suit all taste buds. Muffins can be enjoyed any time of the day and are so simple to make. Here are our ultimate 20 must-try muffin recipes!
---
Make these muffins with the kids for a family fun baking activity. Simple to make, you will have a delicious chocolaty treat to enjoy with a cuppa in no time.
---

For a breakfast on the go, be sure to try our tasty cinnamon sultana muffins. You could also add your favourite dried fruits or nuts.
---

If you prefer savoury to sweet, our goat's cheese and spinach muffins are perfect for you. Enjoy these tasty muffins on your next picnic or for a quick lunch on the go.
---
Everyone is sure to go bananas for our delicious recipe for banana oat muffins.  If you are over the banana bread trend why not give these amazing muffins a go.
---
Full of flavour our savoury sun-dried tomato and cheese muffins are a great choice for brunch or lunch. You could also add your favourite ingredients and herbs to make the recipe your own.
---

You might normally try lemon and poppy seed muffins however for a citrus twist be sure to try these amazing orange and poppy seed muffins.
---

This recipe for delicious baked jam doughnuts is easy to make and contains all the stable ingredients you will already have in your kitchen.
---

Full of berry goodness, these strawberry muffins will bring a taste of sunshine to your life. You could use raspberries also in the recipe.
---

You may not normally include sweet potatoes in your baking. These healthy muffins are full of flavour and it's a great way to use up any leftover sweet potato.
---

For anyone looking for plant-based muffins, this recipe is a perfect choice. Full of berry bliss these delicious muffins are a must-try.
---
If you are in need of some lunch inspiration, be sure to try our savoury lunch muffins. Add your favourite combinations or some leftovers to create a delicious lunch idea.
---
For a different way to use oatmeal, try our oatmeal and blueberry muffins. Perfect for breakfast or a tasty snack.
---

If you love the flavours of carrot cake, you will love our amazing recipe for delicious carrot cake muffins.
---
With six stable store cupboard ingredients, these muffins are perfect if you are looking to create a quick and tasty afternoon snack.
---
Why not add more vegetables to your bakes with our banana and courgette breakfast muffins.
---
Perfect for the kid's lunchboxes, ham and cheese muffins are great for a lunch with a difference.
---
Add a chocolaty twist to your banana muffins with our delightful recipe for banana chocolate chip muffins.
---
Who doesn't love a blueberry muffin? Our recipe for Blueberry muffins is an essential recipe for any household. The addition of the streusel adds a crispy crunch to these soft blueberry muffins.
---
Both gluten and dairy-free, these are tasty banana muffins with a twist. The addition of the rhubarb brings these tasty muffins to a new level.
---
Popular in Kids baking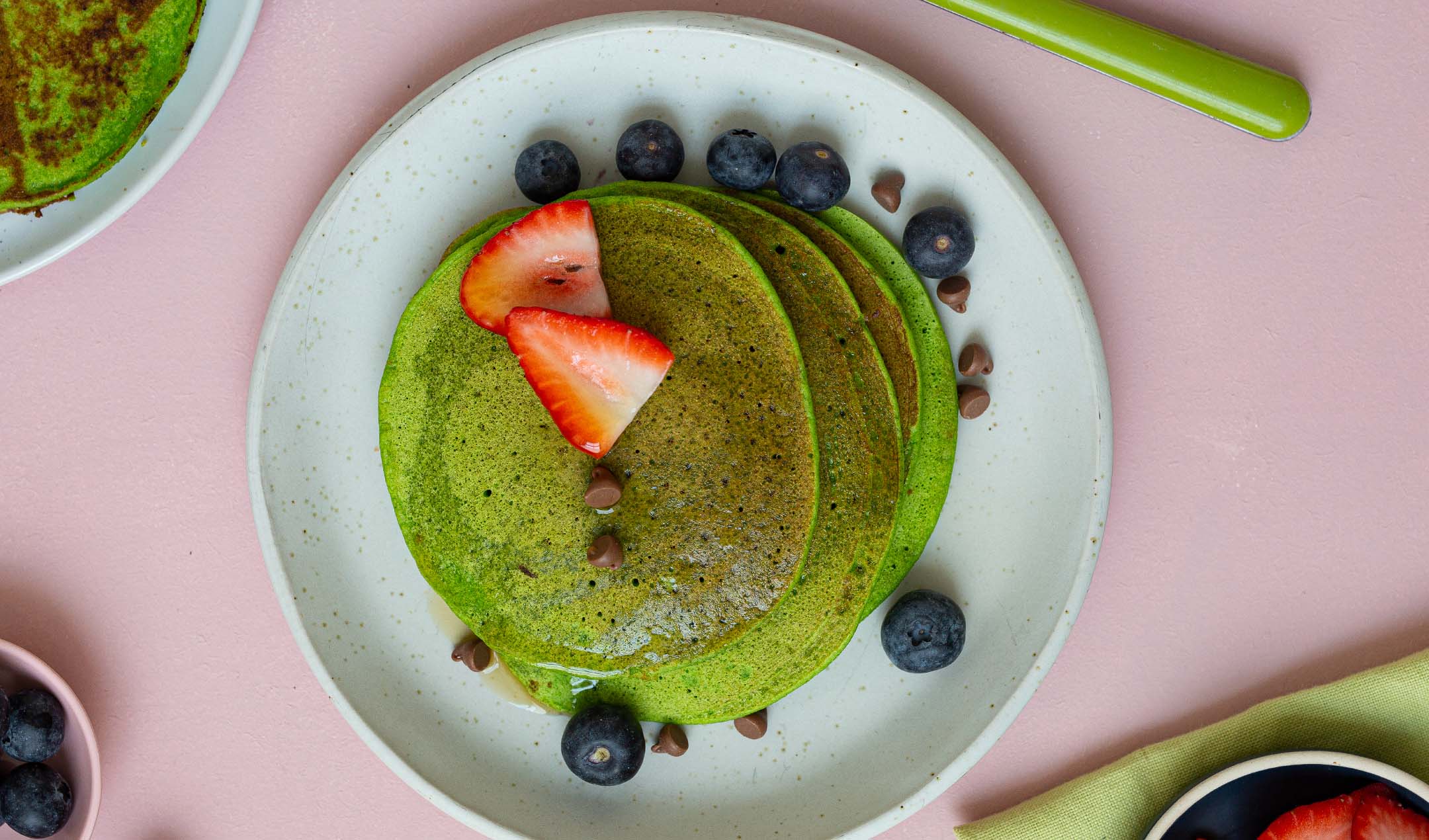 Green pancakes