Tick the ingredients you need to add your shopping list.
Preheat the oven to 180˚C/160˚C fan/gas mark 4 and line a 12-cup muffin tin with paper liners.
Mix the first six ingredients in one bowl, then mix the remaining ingredients (except for the chocolate chips) into a second.
Stir the dry ingredients into the wet ones until just blended.
Divide the batter among the muffin cups and sprinkle over the chocolate chips.
Bake for 30-35 minutes until a skewer inserted into the centre comes out clean.
Nutrition Facts
Per serving: 168kcals, 2.2g fat (1.2g saturated), 35g carbohydrates, 19g sugars, 3.3g protein, 1.6g fibre, 0.108g sodium
Popular in Kids baking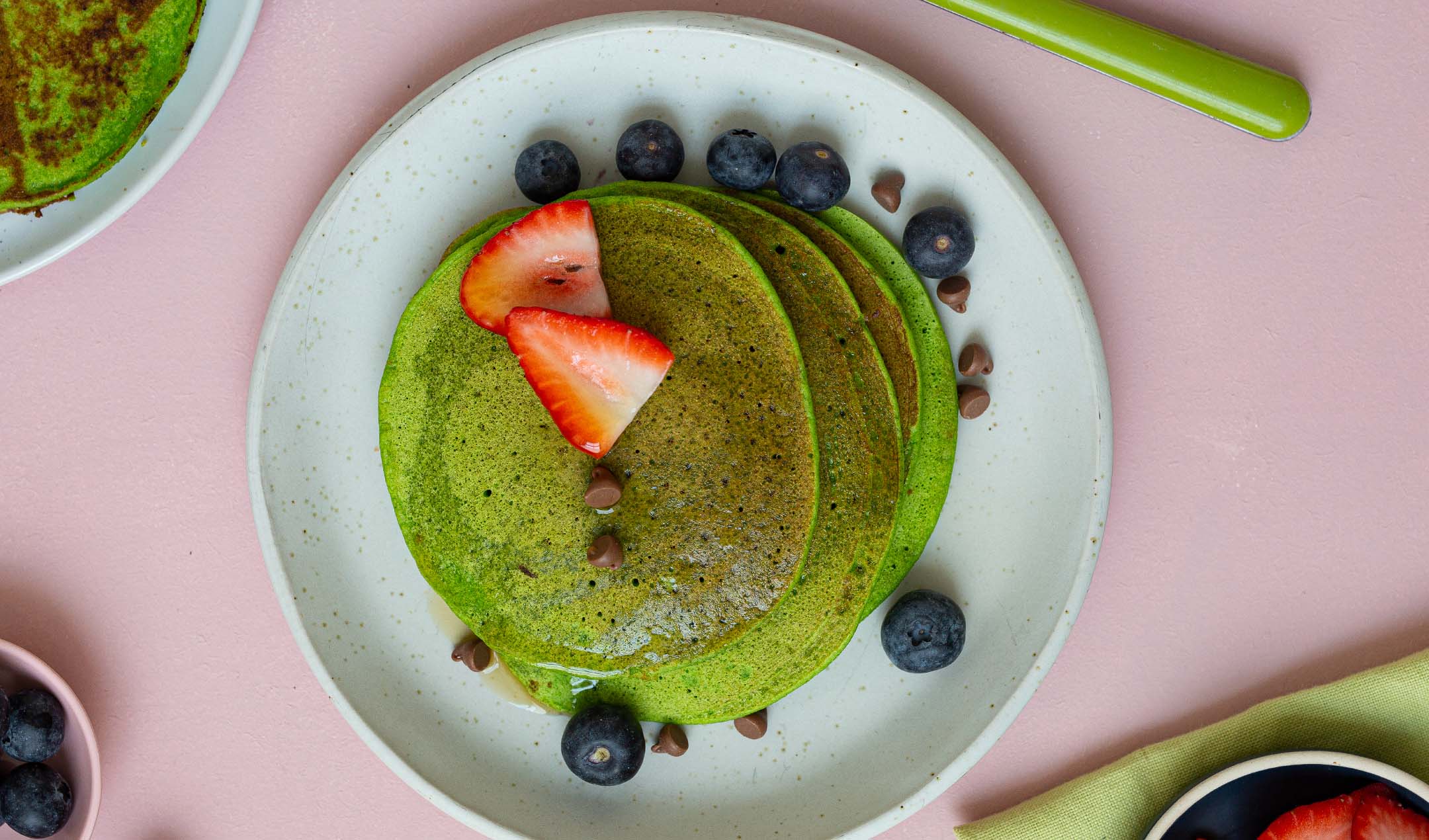 Green pancakes