Tick the ingredients you need to add your shopping list.
Preheat the oven to 200˚C/180˚C fan/gas mark 6. Grease a 12-cup mini muffin tin with coconut oil and set aside.

In a bowl, whisk together the coconut oil, brown sugar, almond milk and vanilla extract. MIcrowave on high for 30 seconds. Add the mashed banana and stir to combine well.
Wrap the grated courgette in kitchen paper and squeeze out any excess water. Add to the banana mixture and stir to combine.
In a separate bowl, combine the flours, cinnamon, nutmeg, baking powder and salt. Add the wet ingredients into the dry and stir to combine.
Spoon the batter into the greased muffin tin, dividing it evenly. Sprinkle with the chocolate chips and bake for 10 minutes.
Reduce the heat to 180˚C/160˚C fan/gas mark 4 and bake for an additional 15 minutes or until a toothpick inserted into the centre of a muffin comes out clean. Allow to cool for 10 minutes.
Note: dairy-free milk(of choice) can be used as an alternative to unsweetened almond milk, if you wish.
Nutrition Facts
Per mini muffin (per serving): 153kcals, 7.3g fat (5.9g saturated), 20.9g carbs, 6.9g sugars, 2.1g protein, 1.8g fibre, 0.02g sodium
Popular in Lunchbox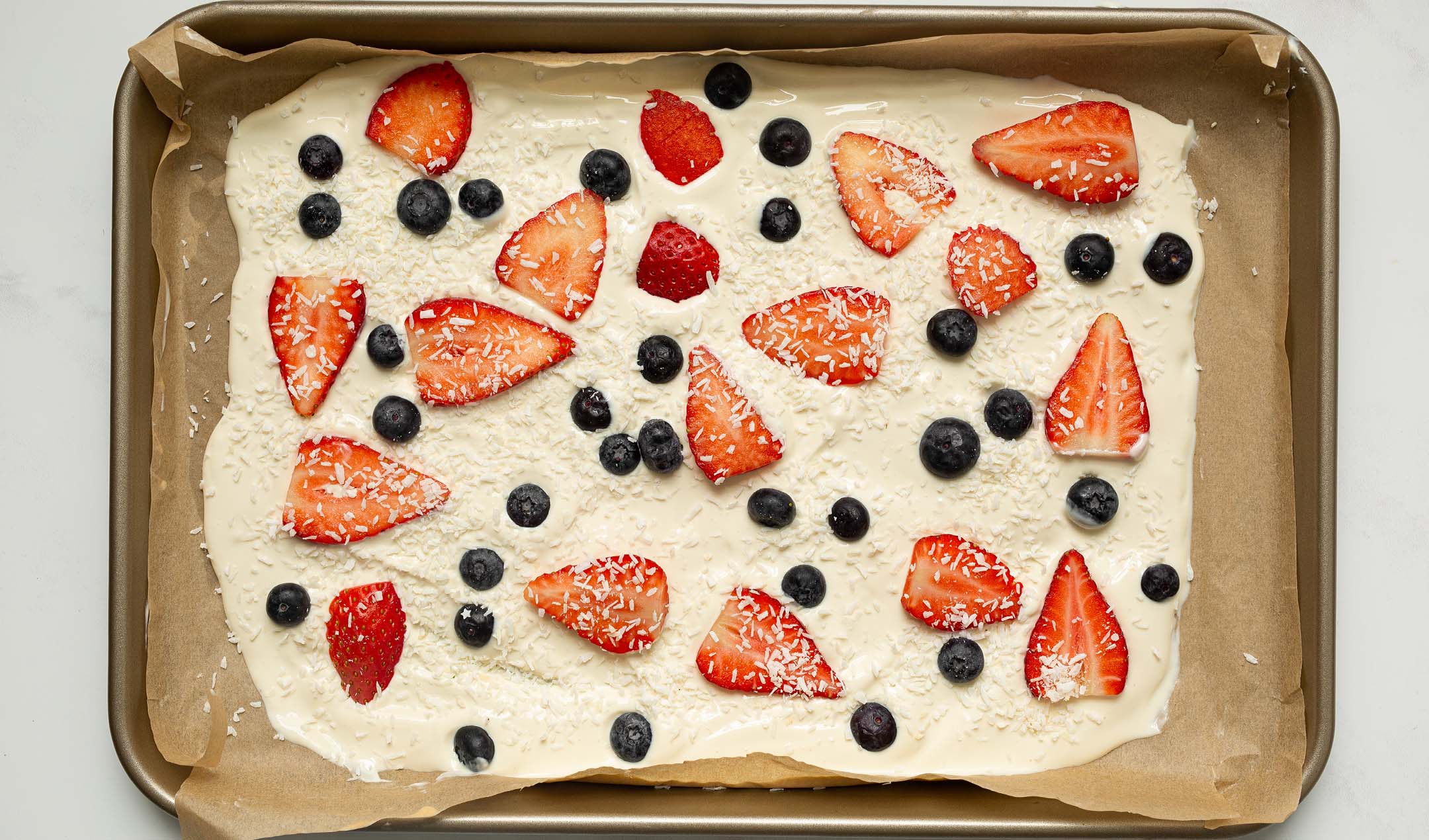 Yogurt bark