If you're a chocoholic, this is the perfect way to really spoil your tastebuds with what they want: chocolate! These recipes are just what you need.
A bit obvious, but still so delicious. And this was voted by our readers as the best chocolate cake recipe ever. You can thank us later.
Smooth, minty, and oh-so-chocolatey! This After Eight cake is the one cake you'll always need in your life — we promise!
What happens when chocolate marries hazelnut? You get this heavenly creation! You won't be sorry.
In the mood for something a bit more Irish? Just add whiskey! These chocolate whiskey puddings are perfect for a night in.
During self isolation it's wise to have your cupboards stocked with snacks, and these cookies are perfect. Enjoy them with a cup of tea, or milk.
A rolled up cake smothered in chocolate and caramel? Count me in!
The pairing of oozing chocolate and crunchy honeycomb is the perfect treat that'll keep you going through self isolation.
Chocolate on chocolate on chocolate? Just the kind of treat any chocoholic's heart desires!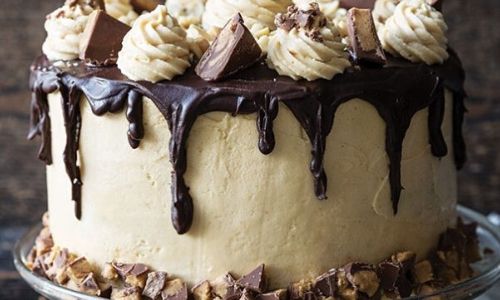 The creaminess of chocolate plus the creaminess of peanut butter, paired together in one big party cake? No, you're not dreaming. Delicious!