Tick the ingredients you need to add your shopping list.
---
find a recipe for homemade chocolate honeycomb here
---
Preheat the oven to 180˚C/160˚C fan/gas mark 4. Grease the bottom of a 23cm round loose-bottomed tin and line with parchment paper.

Melt the chocolate and butter in a bowl set over a saucepan of simmering water. Stir until smooth, then remove the mixture from the heat and leave to cool slightly.

Beat the egg yolks with half of the sugar in a mixing bowl for five minutes until thick and pale.

Fold in the chocolate and flour until combined.

Beat the egg whites in a separate bowl until foamy. Gradually beat in the remaining sugar until the mixture is stiff and glossy.

Fold the egg white mixture into the chocolate in three batches until no white streaks remain.

Pour the mixture into the tin and bake for 45-50 minutes until the top of the cake is puffed and cracked. Leave to cool in the tin.

Heat the cream for the topping in a saucepan until bubbles form at the sides of the pan.

Place the chocolate in a bowl, then pour over the warmed cream. Leave to sit for 20 seconds, then stir briefly until just smooth.

Working quickly, invert the cake onto a serving plate and pour over the ganache, allowing it to drip a little down the sides.

Decorate the top with chunks of chocolate-honeycomb bars and chocolate pieces.
Note: White chocolate can be used as an alternative to dark chocolate, if you wish.
Nutrition Facts
Per Serving: 783kcals, 47.7g fat (30.9g saturated), 78.9g carbs, 71.1g sugars, 11.1g protein, 2.9g fibre, 0.239g sodium
Popular in Cakes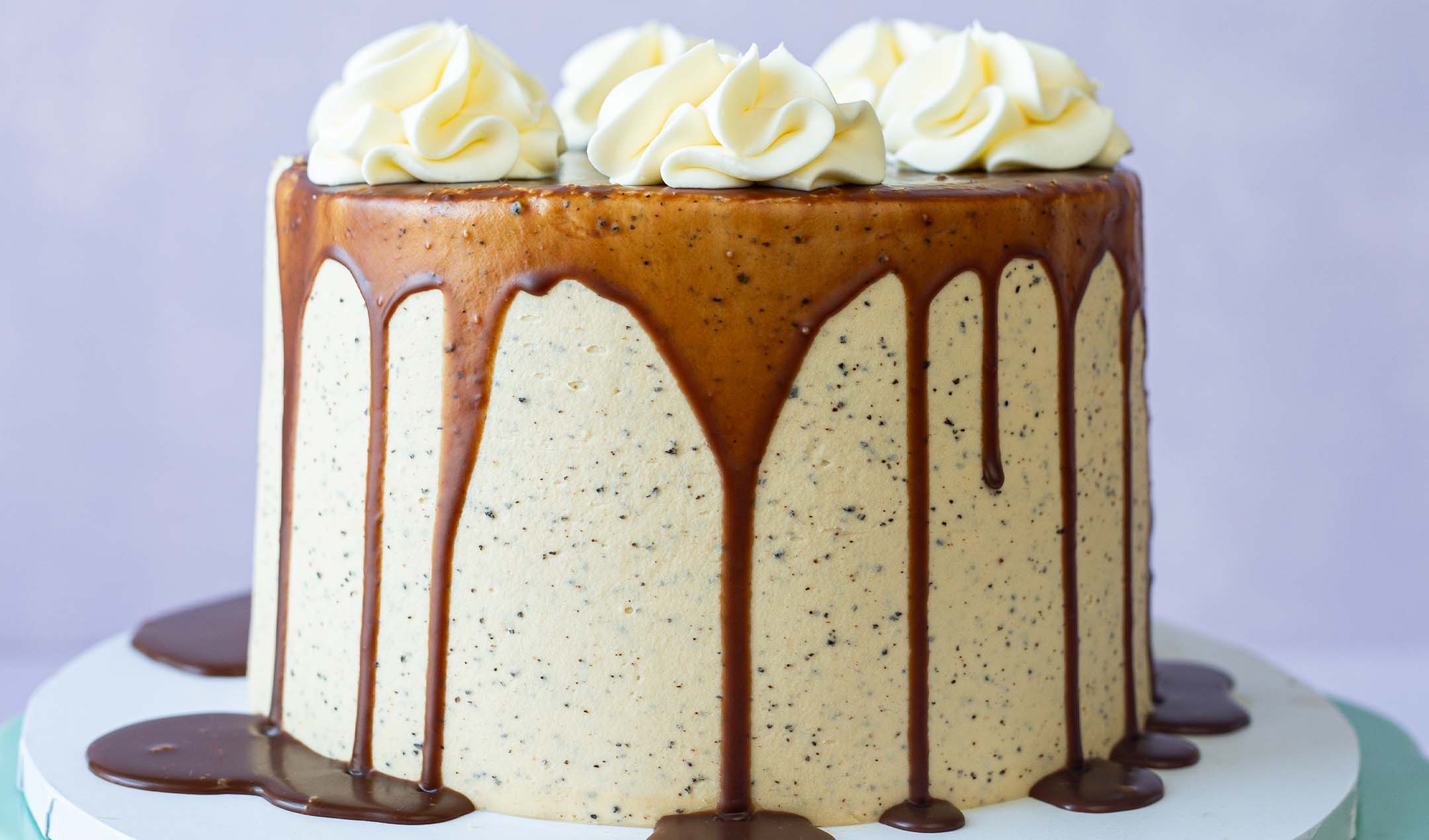 Chai tea cake