With Paddy's Day and Mother's Day just around the corner, there are plenty of excuses to celebrate. To make time for festivities, check out this handy meal plan, filled with family-friendly, speedy dinners.
Is there anything more comforting on a miserable Monday evening than a warming bowl of homemade soup, topped with cheesy croutons? We think not!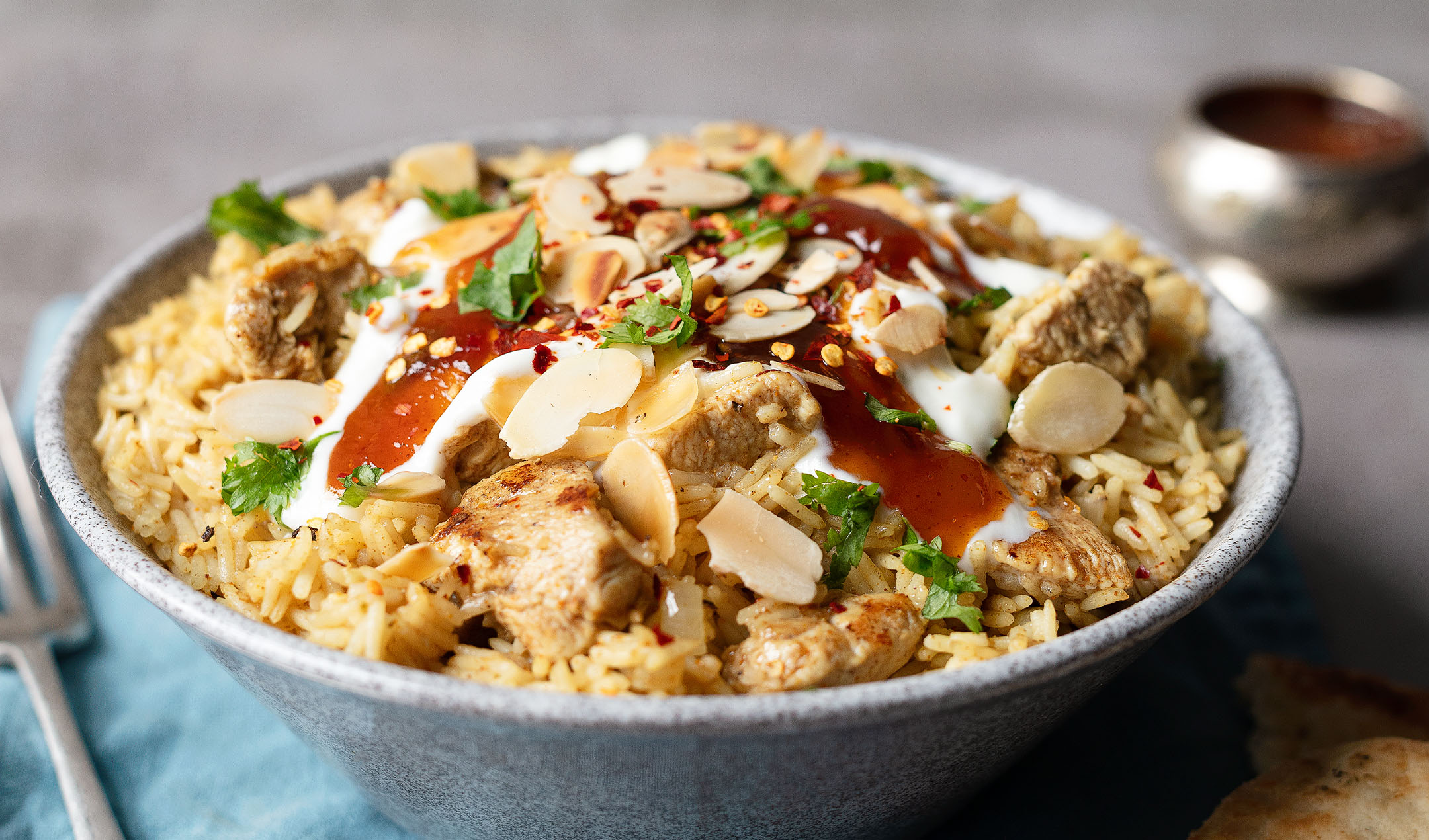 Saving you from a pile of washing up, this low-effort, one-pot dish is a midweek saviour – perfect for busy evenings. Top with toasted almonds, a drizzle of mango chutney, natural yoghurt and fresh coriander for a taste sensation.

Meal-prepping tomorrow's lunch? This recipe is a great one to have up your sleeve, as it makes a scrumptious evening meal, paired with potato wedges and a leafy salad, or an indulgent lunchtime spread, alongside tomato relish for dipping.

If you're looking for a nutrient-rich, budget-friendly alternative to your weekly fish and chips run, then this is just what you need.

Celebrate the day that's in it with this hearty and wholesome dish, which highlights some incredible Irish flavours. Serve with plenty of creamy mash and even more of that lovely, meaty gravy — delish!

If you've got time to spare next weekend, dust off the slow cooker and treat yourself and the fam to this scrumptious pasta dinner. While you're at it, you might as well batch-cook a few meatballs and save them in the freezer for a lazy day.

Revamp Sunday's roast chicken dinner with this oh-so-easy chicken traybake. Packed with just as much flavour, yet half the work! Not forgetting, chicken thighs are incredibly budget-friendly and a great way to utilise your weekly grocery bill.

If, like us, Mother's Day has snuck up on you this year, why not keep things easy by throwing together this mixed-berry galette? Raid your fruit bowl or dig out that bag of frozen berries from your freezer to create this foolproof dessert. Serve with some hot vanilla custard and a hefty pour of fresh cream.
Hungry for more? Check out our full collection of pasta recipes, here.