Keep the takeaway menus in the drawer this week, because we're sharing recipes for quick and easy Indian dishes that are packed with hearty spices and delicious flavours.
With turmeric, cumin, paprika and coriander, you can cram a whole lot of flavour into this one-pot dish — which also happens to be meat and dairy-free.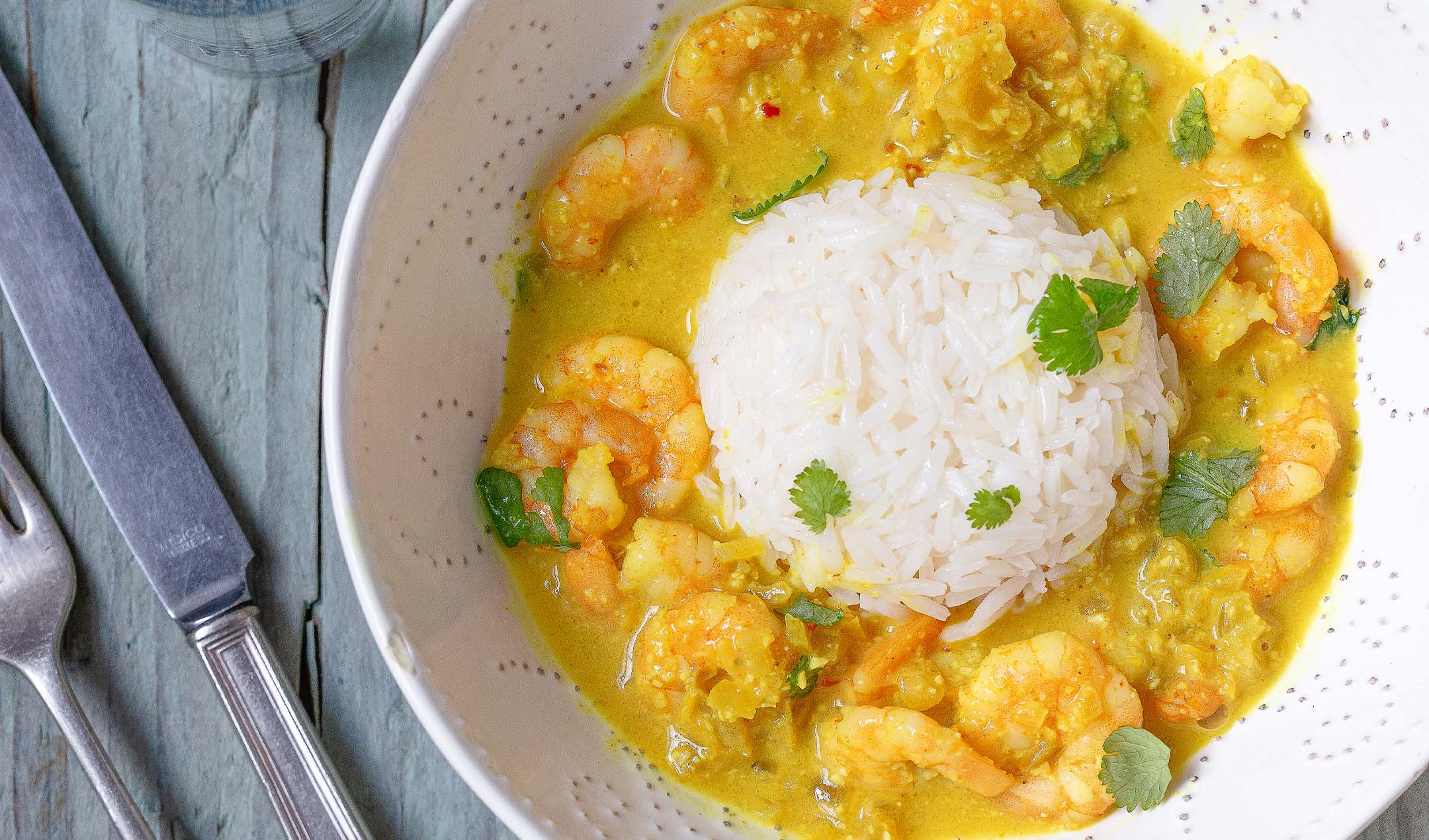 Ready in just 20 minutes, this prawn korma is an easy meal to add to your weekly dinner recipe rotation. It's also full of flavour, thanks to the fresh ginger and garlic, turmeric, garam masala and chilli flakes.
This gluten-free dinner is sure to make its mark, leaving you and your family full and satisfied. Plus, it's a great high-protein recipe to have up your sleeve.
Creamy and comforting, this recipe is for a speedy dinner that is incredibly family-friendly and takes mere minutes to put together. Best served with plenty of steamed rice and flatbread, this hearty meal is a wonderful source of grain and protein.
Maximise your leftovers with this recipe for a flavour-packed dish that's also freezer-friendly. Why not double the recipe and save yourself from cooking fresh throughout the week?
To enjoy a more traditional taste, substitute Halloumi for Paneer in this authentic, Indian recipe. Bursting with flavour, this fakeaway favourite will have everyone coming back for more.
Craving even more recipe inspiration? Check out our full collection of Indian recipes, here.