Tick the ingredients you need to add your shopping list.
In a bowl, toss together the chicken, half the spices and the yoghurt, then add half the ginger and garlic, season with salt and pepper. Let sit 10-20 minutes minimum.
Heat the oil in a large skillet or pot over medium-high heat. Add the chicken and sear for two minutes per side until nicely browned. Add one tablespoon of the butter and toss to coat the chicken. Remove the chicken from the skillet to a plate. If it is sticky at all, add a splash of water
Lower the heat slightly and then add the onion and cook for 2-3 minutes, until softened. Add a tablespoon of butter, the rest of the ginger and garlic, plus all the rest of your spices. You can add some chili flakes if you like it hotter. Season with salt and pepper. Cook until very fragrant, about five minutes. Add the tomato purée and continue cooking for another 3-4 minutes.
Reduce the heat to low. Add 100ml of water and the coconut milk. Stir to combine, bring the sauce to a simmer, cook five minutes or until the sauce thickens slightly. If the sauce seems too thick, thin with a splash of additional coconut milk. Add the chicken and any juices into the sauce and cook, stirring occasionally, until the chicken is piping hot again, about five minutes. Remove from the heat, taste and if needed season with salt and pepper; sometimes due to the acidity of the tomato purée you may need some sweetness to balance it out. This could be sprinkle of sugar or one tablespoon of mango chutney.
Serve the butter chicken over bowls of rice with fresh flatbreads.
Popular in Chicken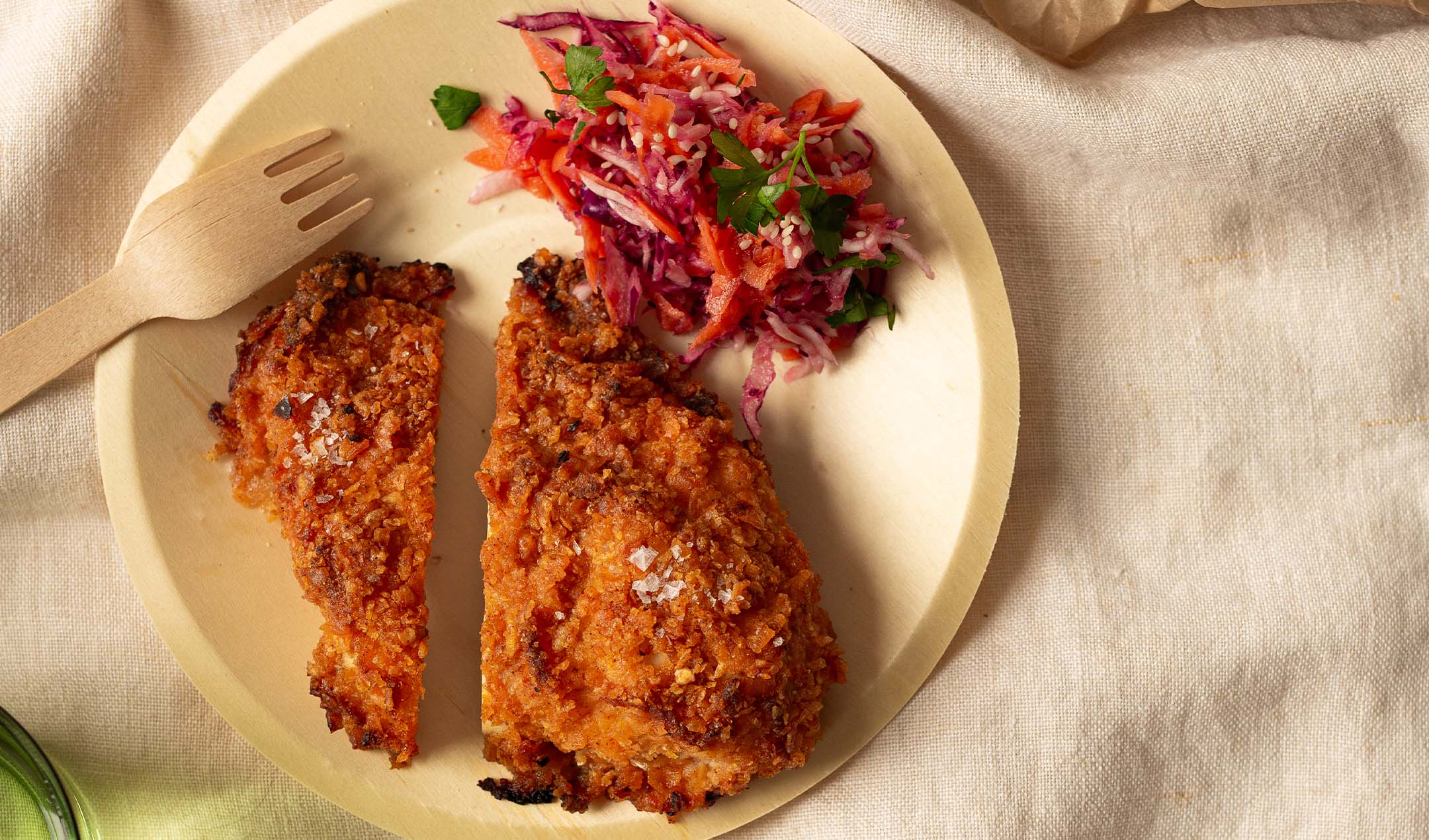 Easy fried chicken and asian slaw