Now, we never think you need an excuse to enjoy some chocolate, but we've got one just the same! World Chocolate Day is July 7th, and we've got the perfect recipes for you to celebrate in chocolatey style…

Salt might seem like an odd topping for a dessert, but — like in savoury cooking — it not only enhances the sweet flavours of chocolate here, but also adds just the right contrast to cut through the richness of the tart. Make sure you use flaky salt, as the flavour is more delicate than table or coarse salt.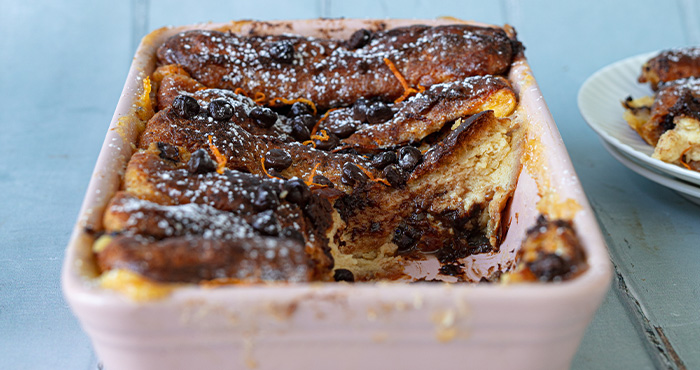 Chocolate and citrus are never a bad combo! Serve with ice cream for dessert or a dollop of natural or vanilla yoghurt as an indulgent brunch option.

Of course we had to add a boozy option for you! Creamy Baileys adds a rich depth of flavour to these elegant sweet treats.

A bit obvious, but still so delicious. And this was voted by our readers as the best chocolate cake recipe ever. You can thank us later.

Tourists queue for hours to get their hands on these mega chocolate chip cookies at a few NYC bakery hotspots, but we've perfected the recipe so you can enjoy a whole batch at home, without having to dig out the passport.

We had to have a vegan option for you here to make sure everyone could enjoy World Chocolate Day! You'll definitely be stuck on this treat — pun intended!
If anything better than chocolate, it's double
chocolate. Kids and adults alike will love these oh-so-chocolatey muffins.
Want to check out more chocolate recipes? We've got a whole collection here!