We can't get enough of this glorious sunshine lately and we'll take any excuse to get outside and soak up that Vitamin D! To help save time in the kitchen next week, we're sharing a foolproof meal plan filled with speedy dinners and nourishing, family-friendly recipes.
Read on for a taste…

This vegetarian tagine is a perfect way to kickstart your week. Packed with an assortment of colourful vegetables, aromatic spices, and a touch of honey, this dish offers a burst of flavour in every bite.

Brighten up your Tuesday with this vibrant and nutritious dish. Succulent salmon fillets paired with fluffy couscous and crisp asparagus create a delightful combination that is both light and satisfying.

Spice up your Wednesday with this quick and easy garlic chilli chicken. This recipe is perfect for busy days when you need a fuss-free meal that doesn't compromise on taste.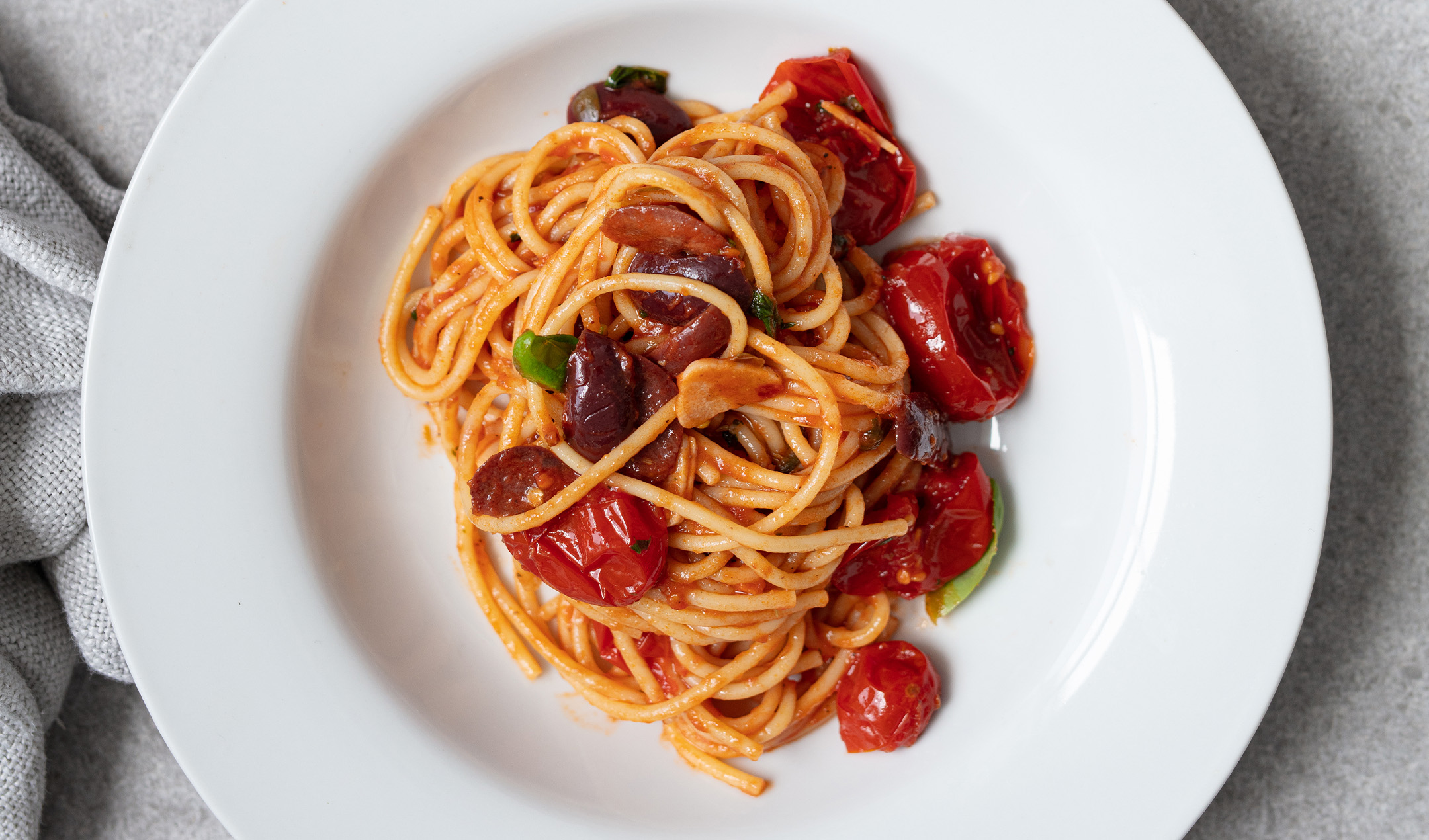 Thursday calls for a simple yet flavour-packed pasta dish that can be prepared with minimal effort. With its tangy tomato sauce, olives, capers, and a hint of chilli, this dish is a true crowd-pleaser.

Welcome the weekend with a mouthwatering BBQ pizza that will satisfy your cravings. Topped with salty prosciutto, jammy caramelised onions and tangy barbecue sauce, this recipe is a fantastic way to unwind and indulge after a long week.

Juicy prawns marinated in zesty lime and spices, served with a refreshing summer slaw, create a light and delightful combination. This recipe is perfect for a relaxed Saturday dinner, bringing a touch of coastal flair to your dining table.

The succulent meat, infused with fragrant garlic and herbs, and accompanied by creamy mashed potatoes and seasonal vegetables, is the epitome of a comforting Sunday dinner. It's a perfect way to gather your loved ones around the table and enjoy a delicious end to the week.

Going for a picnic this week? Planning a family barbecue or a garden party? These peach and vanilla cupcakes are the perfect, crowd-pleasing summer treat to enjoy with friends and family, and are sure to satisfy all your sweet cravings!
Hungry for more? Check out our full collection of dinner recipes, here.