Tick the ingredients you need to add your shopping list.
Preheat the oven to 200°C/180 °C fan/ gas mark 6.
Mix the soy sauce and one teaspoon of oil together in a small bowl and brush over the salmon pieces with a pastry brush. Add the salmon to a parchment-lined tray and cook for 11-12 minutes.
Toss the asparagus in the rest of the oil, add to the baking tray with the salmon and cook for a further 3-4 minutes, until heated through.
Whisk the paprika into the hot vegetable stock and then pour over the couscous. Cover and set aside for five minutes.
Using a fork, fluff the couscous and mix half of the parsley through before serving.
Serve the salmon with the couscous, asparagus and a wedge of lemon. Garnish with the remaining parsley.
Nutrition Facts
Per serving: 421kcals, 10.1g fat (2.1g saturated), 50.7g carbs (1.9g sugars), 33.4g protein, 4.4g fibre, 0.783g sodium
Popular in Fish & seafood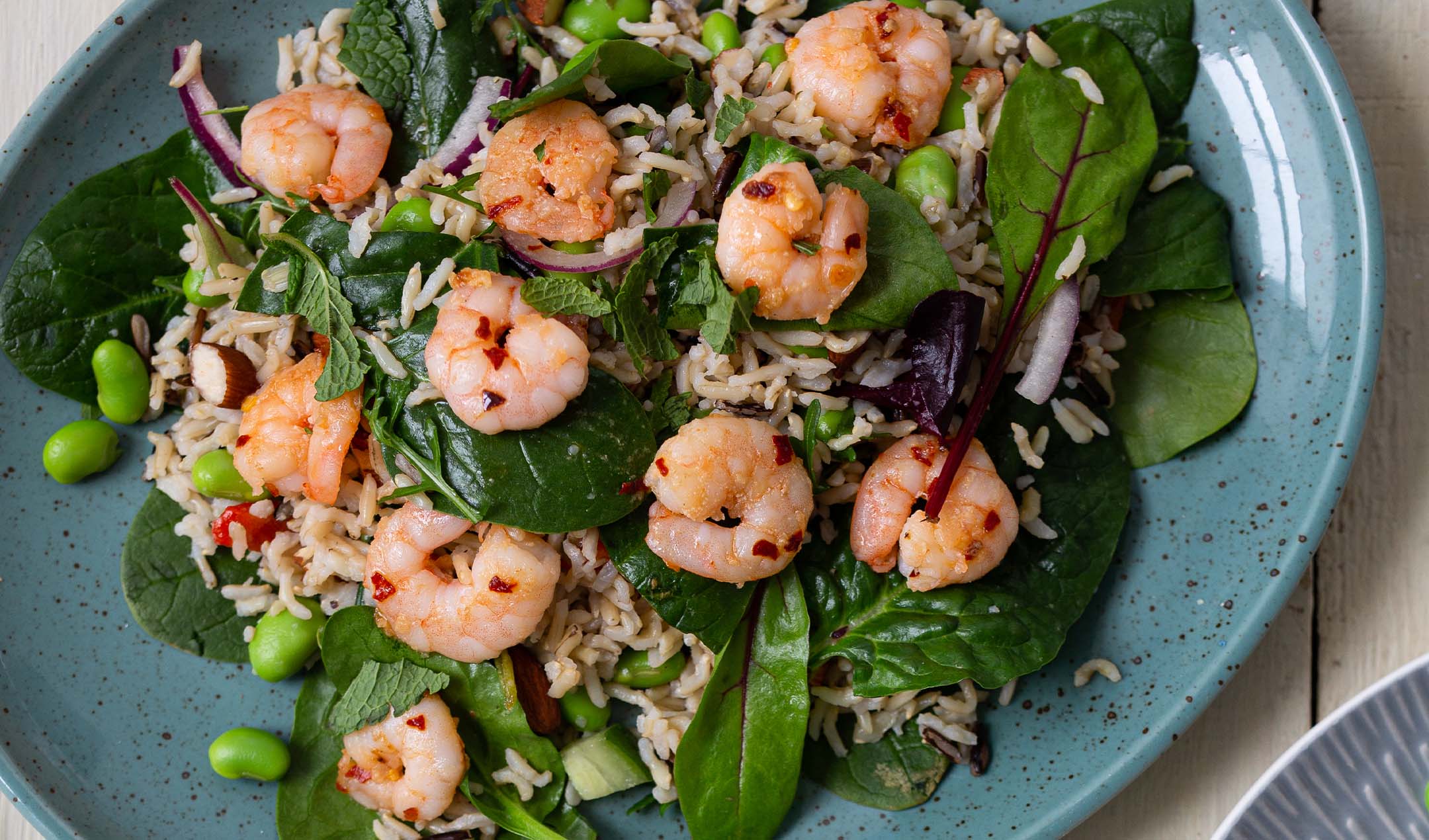 Prawn, edamame & wild rice salad