Planning a summer party and wondering what food to serve? Look no further! From tasty, savoury bites to tempting desserts, we've got you covered with a selection of recipes that are easy to make and guaranteed to be a hit at your next summer soiree.

These delightful lemon sandwich biscuits are a perfect treat for a sunny day. The tangy lemon filling sandwiched between two buttery biscuits will brighten up your summer party and leave your guests craving more.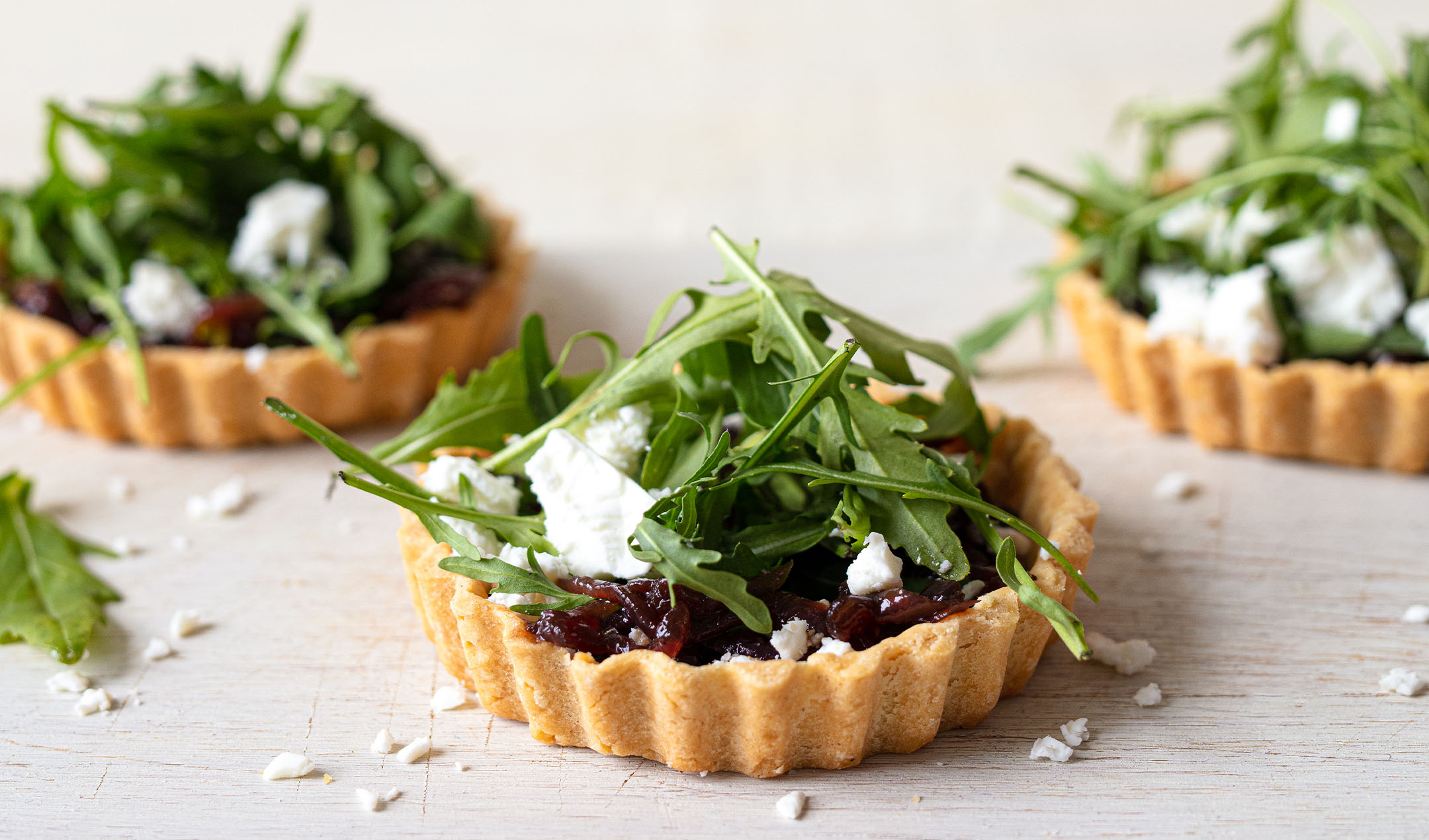 These savoury tartlets feature a heavenly combination of caramelised red onions, tangy feta and a crispy pastry shell. Their sweet and savoury flavour makes them a great choice for a summer gathering, whether it's a casual barbecue or an elegant garden party.

Indulge your guests with these raspberry shortcake cupcakes that bring together the freshness of summer berries and the crumbly goodness of shortbread. These bite-sized treats are perfect for a summer party, adding a pop of vibrant colour to your dessert table.

These vegetarian-friendly mushroom sausage rolls are packed with flavour and make a fantastic finger food option for your summer gathering. The combination of earthy mushrooms, herbs, and flaky puff pastry will satisfy even the most discerning taste buds.

Grilled to perfection, these sticky soy chicken wings are a mouthwatering addition to your summer party menu. The sweet and tangy glaze adds a delightful twist to the succulent chicken, making them an irresistible crowd-pleaser.

This delicious quiche combines tender chicken, fresh asparagus, and creamy cheese in a buttery pastry crust. It's a versatile dish that can be served hot or cold, making it an ideal choice for a summer picnic or a garden brunch.

A refreshing and light option, these vibrant rolls are packed with fresh vegetables, fragrant herbs, and succulent duck, offering a burst of flavours that are perfect for warm weather gatherings.

Finish off with these delightful white chocolate cheesecake bites that are both decadent and refreshing. With their creamy texture and indulgent flavour, these bite-sized treats are the perfect sweet ending to a summer celebration.

A vegetarian delight that will satisfy even the meat lovers at your back garden bash. Low in saturated fat and loaded with fibre this nourishing recipe is a must-try!

Fire up the grill and prepare these mouthwatering spicy prawn and chorizo skewers. The smoky chorizo, juicy prawns, and zesty marinade make these skewers a standout dish that will impress your guests and transport them to the sunny shores of Spain.
Looking for even more party food inspiration? Check out our full collection of barbecue recipes, here.