Preheat a barbecue or griddle pan to a medium-high heat.

 




Slide a piece of chorizo down the skewer, alternating between chorizo and prawns, until there is a 3cm gap on the top of the skewer.

 




Repeat with the remaining skewers.

 




Grease the surface of the barbecue or griddle pan by rubbing with a tongs and some oiled kitchen paper.

 




Cook the skewers for about 12-18 minutes with the lid closed, flipping them halfway. 

 




Whisk together the harissa, garlic, lemon juice, mayonnaise, yoghurt and parsley. Drizzle on top of the skewers to serve, or serve on the side for dipping. 

 



Nutrition Facts
Per Serving: 279 cals, 18.3g (18.3g saturated), 4.8g carbs (0.9g sugars), 22.3g protein, 0.1g fibre, 0.667g sodium 
Popular in Fish & seafood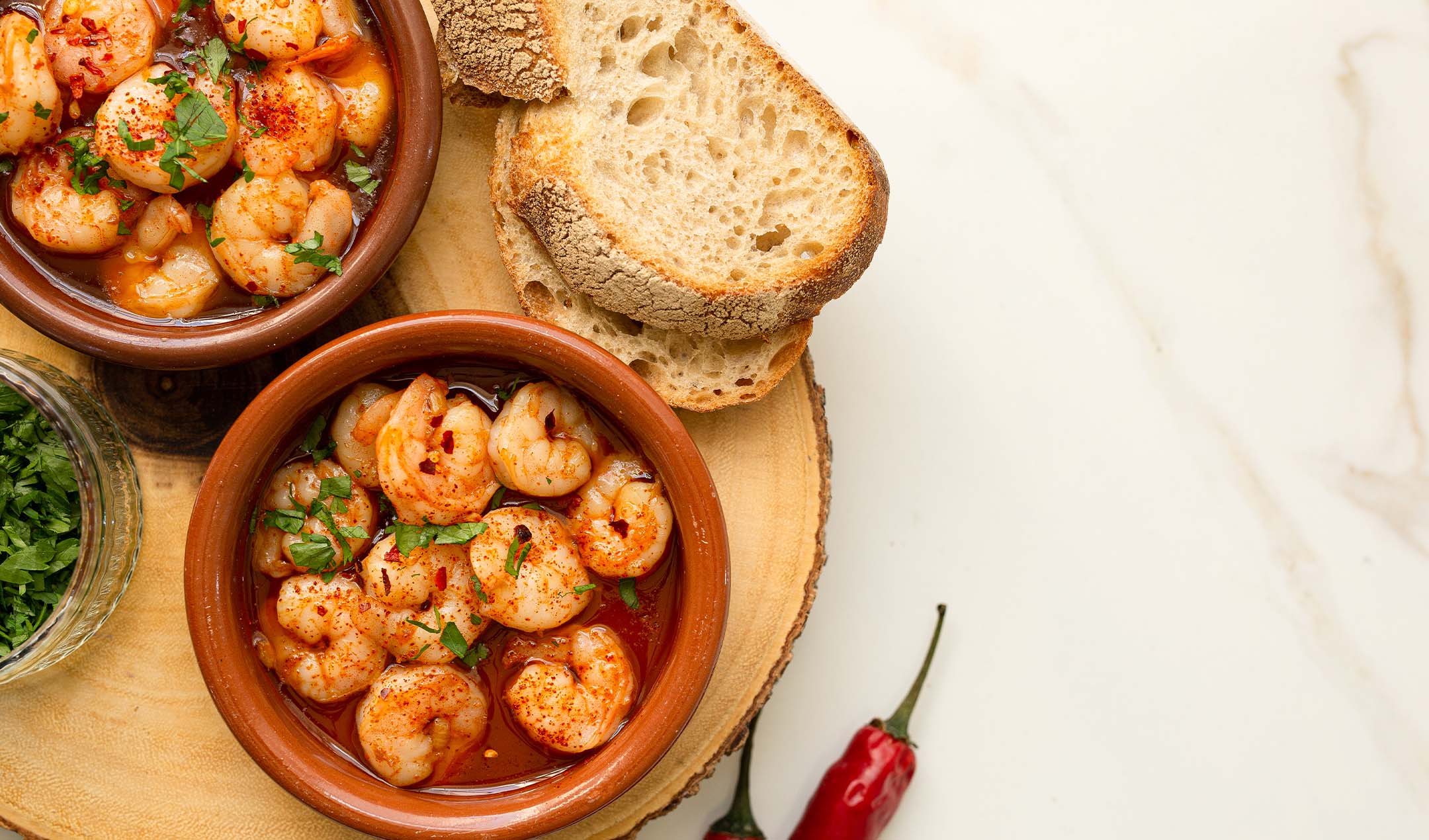 Gambas al ajillo