Tick the ingredients you need to add your shopping list.
For the pastry:
For the red onion marmalade:
To finish:
To make the pastry, rub the butter into the sieved our until it resembles breadcrumbs. Stir in the eggs using the back of a knife until a dough starts to form. Add just enough cold water to bring the dough together into a ball. Wrap in cling film and leave to rest in the fridge for 30 minutes.
Meanwhile, heat the oil in a pan over a medium heat. Add the red onions and a pinch of salt and allow to cook gently for 15-20 minutes, stirring occasionally.
Add the sugar and balsamic vinegar and cook for another 15 minutes or until caramelised.
Preheat the oven to 180˚C/160˚C fan/gas mark 4.
Remove the pastry from the fridge and roll out to around 1cm thick. Cut out four 6cm diameter discs and place into loose bottomed tartlet tins. Add some parchment paper to each pastry case and fi ll with baking beans or dried rice or beans. Bake for 10-12 minutes until the edges start to brown.
Remove the parchment with the beans and bake for a further 5-7 minutes until golden brown. Carefully remove the pastry cases from the tins and allow to cool.
To assemble, spread the caramelised red onions into the pastry bases. Cover with rocket leaves and crumble over the feta. Drizzle with the balsamic glaze before serving.
Nutrition Facts
Per serving: 447kcals, 25.4g fat (14g saturated), 45.5g carbs (8.1g sugars), 9.8g protein, 2.6g fibre, 0.348g sodium
Popular in Gluten-free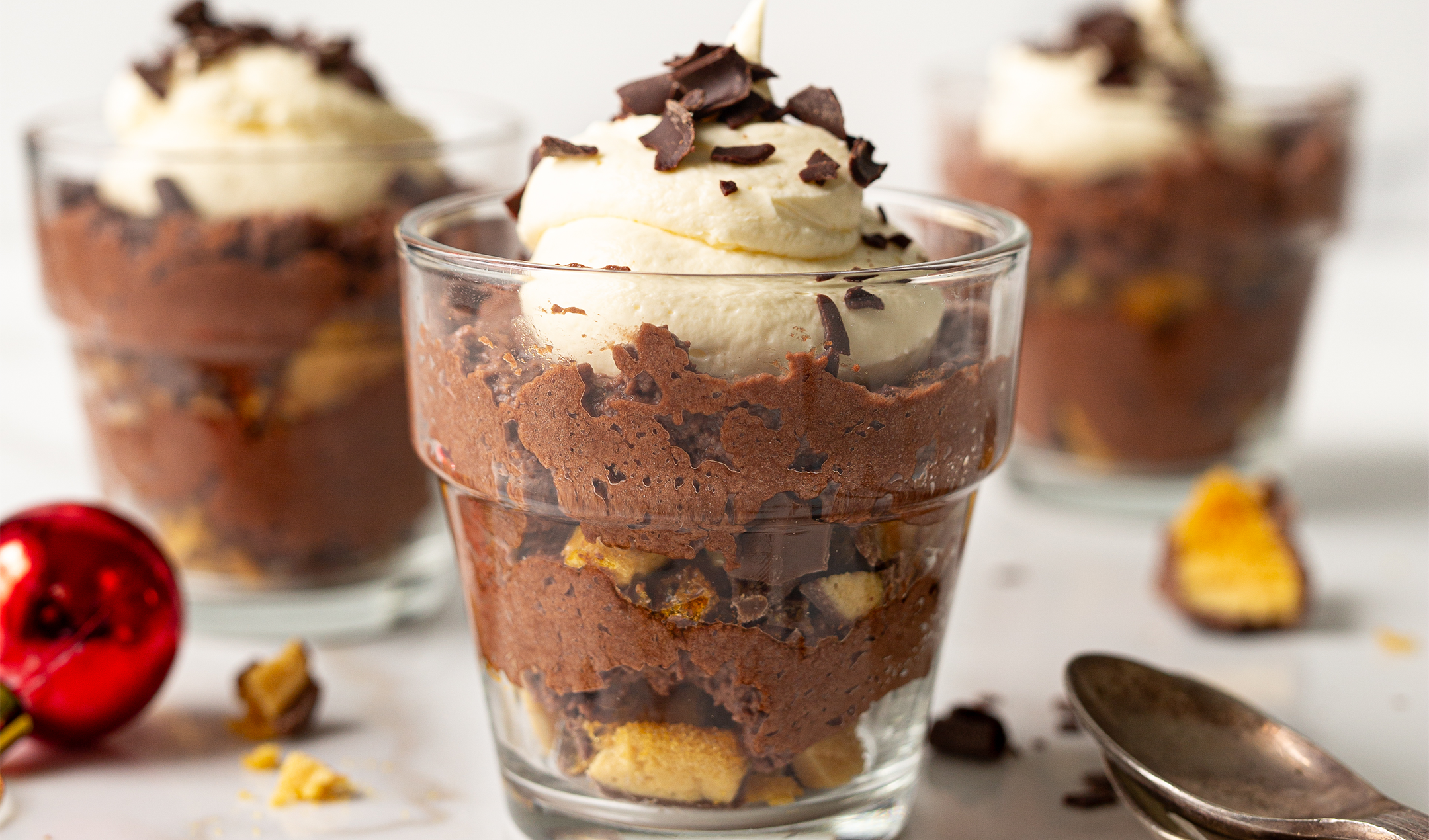 Gluten-free chocolate and honeycomb mousse by EUROSPAR