We've all been there: standing in front of the fridge or pantry, trying to decide what to make for dinner. It can be a daunting task, especially if you're short on time or inspiration. That's why meal planning is such a great tool for busy households. With just a little bit of forethought, you can take the stress out of dinnertime and make sure that you're eating well all week long.
This delicious one-pan chicken recipe is perfect for a Monday night when you're looking for something comforting but easy to prepare. The creamy mushroom sauce is both rich and flavourful, making it an indulgent but still healthy dinner option. Serve it up with some steamed veggies and rice for a complete meal.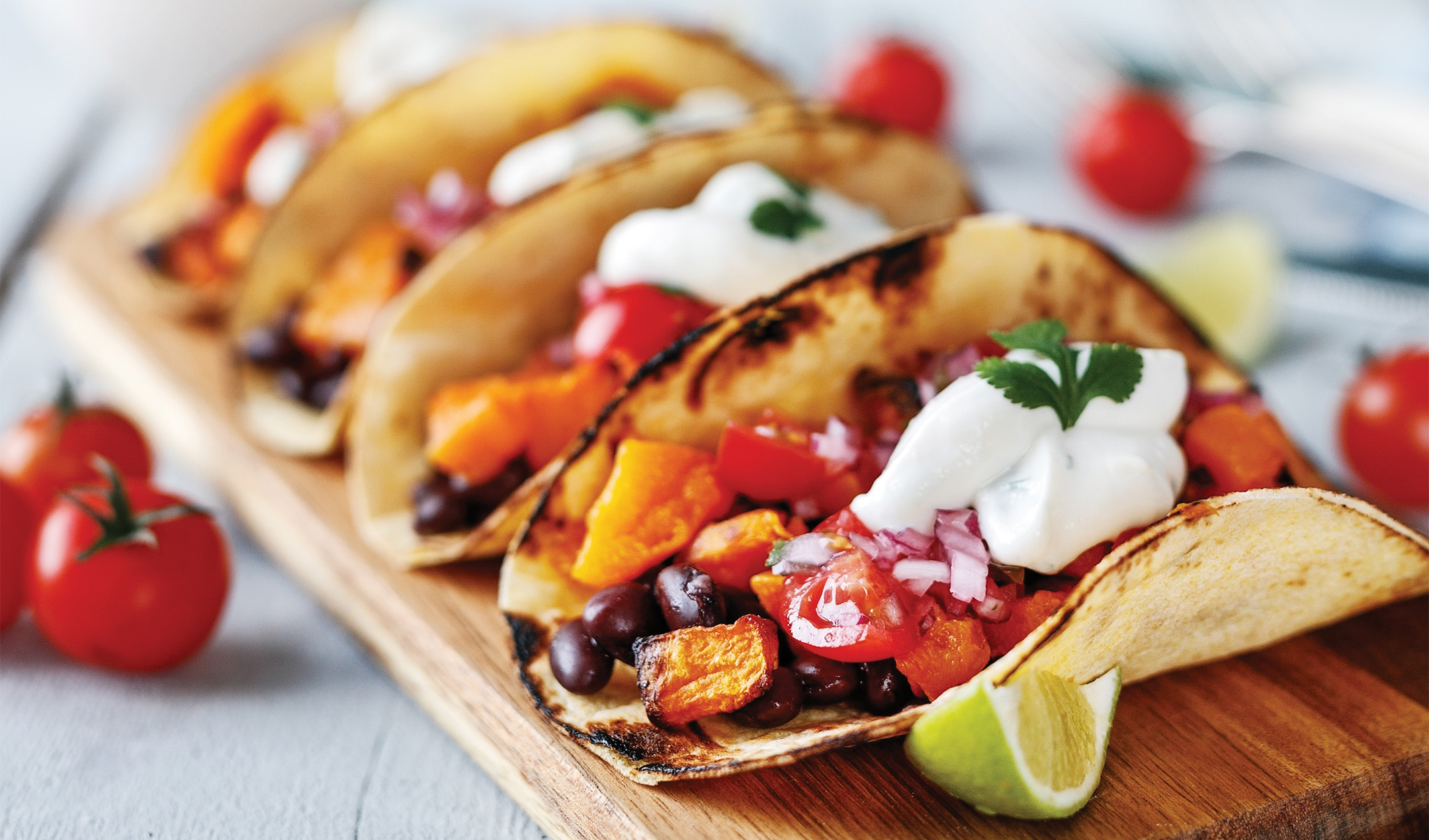 Taco Tuesday, anyone? These vegetarian tacos are loaded with butternut squash, black beans, and all the toppings you love. They're a great way to switch things up and add some variety to your weeknight meals. Plus, they're packed with fibre and protein to keep you feeling full and satisfied all evening.
This recipe is perfect for when you're feeling fancy but don't want to spend all evening in the kitchen. The sticky soy and honey glaze on the salmon is sweet, salty, and delicious. Serve it up with veggies or a side salad for a well-rounded meal.
It's midweek and you need something quick and easy. This gnocchi recipe comes together in just 30 minutes, making it perfect for busy weeknights. The tomato sauce is fresh and flavorful, and the addition of spinach adds a pop of colour and extra nutrition.
It's Friday night, and what's better than homemade pizza? This recipe is easy to make and can be customized with all your favourite toppings. Plus, it's a fun activity to do with the family. Put on some music, open a bottle of wine, and enjoy a delicious pizza together.
This slow-cooked pork chilli is perfect for a casual weekend dinner. The pork is cooked until tender and then mixed in with that delicious, rich tomato and ale sauce for a full-bodied flavour. Serve with rice, sour cream, and all your favourite toppings for a fun and tasty meal.
Sunday roast chicken is a classic for a reason. This recipe takes things up a notch with the addition of tarragon and lemon, which infuse the chicken with tons of flavour. Serve it up with some roasted vegetables and potatoes for a hearty and delicious meal.
These chocolate fudge brownies are the perfect way to satisfy your sweet tooth. They're rich, fudgy, and super chocolatey, making them the ultimate indulgence. Plus, they're easy to make and always a crowd-pleaser. Serve with a scoop of ice cream or a dollop of whipped cream for an extra special treat.
Hungry for more? Check out our full collection of Sunday Roast recipes, here.