Tick the ingredients you need to add your shopping list.
In a bowl, combine the chilli powder, cumin, coriander, paprika, sugar, salt and black pepper.
Cut the pork shoulder into 4-5 chunks. Rub each piece all over with the spice mix.
Heat the oil in a heavy-bottomed pan over a medium-high heat. Working in batches to avoid crowding the pan, brown the pork on all sides.
Transfer to the bowl of the slow cooker and the onion, garlic, chillies, beans, chopped tomatoes and passata.
Return the pan to a medium-high heat, add the beer or stock and allow to bubble for 2-3 minutes, scraping any sticky bits from the bottom of the pan using a wooden spoon. Pour into the slow cooker.
Cover and cook on low for 7-9 hours.
Remove the pieces of pork, transfer to a board and shred using two forks. Return to the slow cooker and stir to combine with the sauce.
Serve with your favourite toppings and either chips, potato wedges, rice, tortilla chips or wraps.
Nutrition Facts
Per serving: 489kcals, 32.9g fat (11.3g saturated), 8.7g carbs (3.6g sugars), 37.5g protein, 2.6g fibre, 0.495g sodium
Popular in Low sugar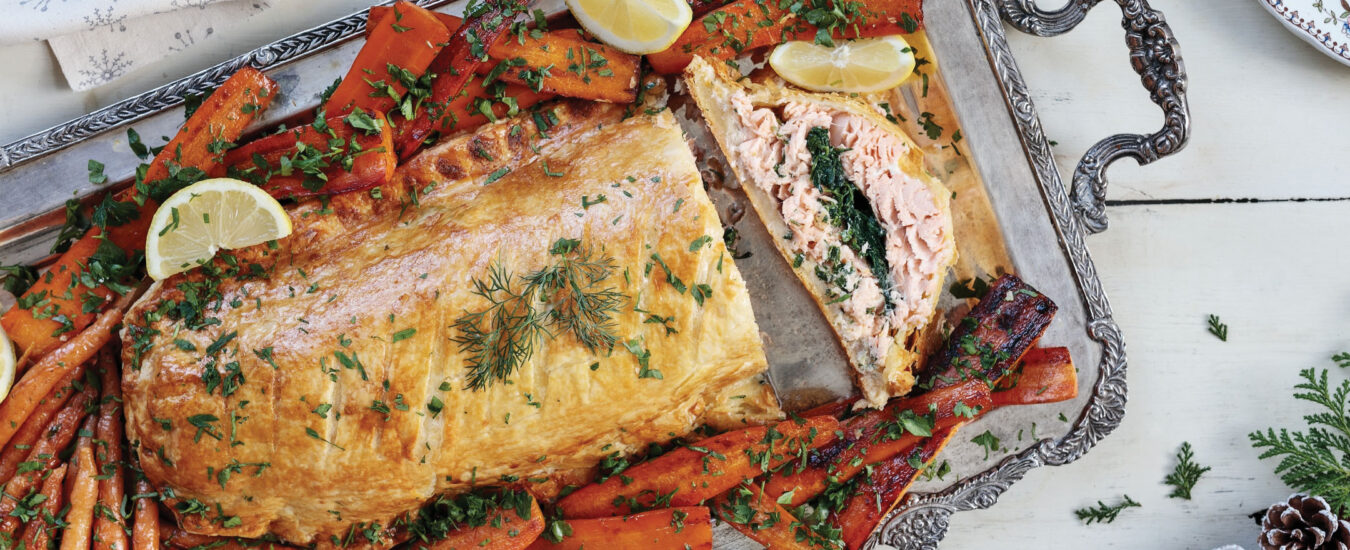 Salmon en croute