It's the end of the month so we put together some delicious, budget-friendly meals that will get you through to pay day.

Start the week meat-free with these fiery sweet potato fajitas.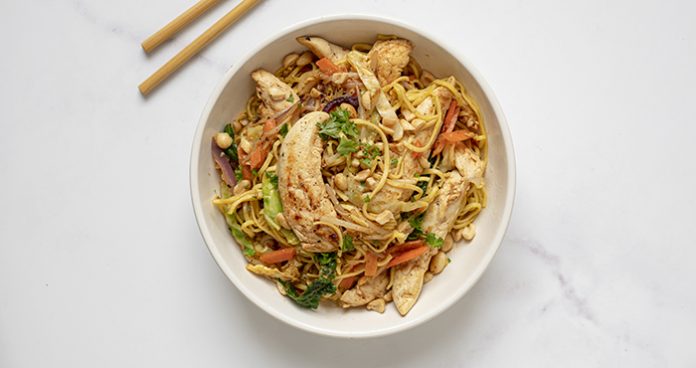 This is a super quick and easy, budget-friendly peanut chicken noodle stir-fry. This delicious meal is only 5 ingredients!

This is a super handy mid-week meal that all the family will love.

Enjoy a taste of the sea with this delicious pan-roasted Mediterranean hake.

This creamy chickpea pasta is sure to fill any needs for comfort food in your menu.

In a pinch for a dinner? Our chilli garlic noodles are made with store cupboard staples, perfect mid-week meal.

Add a little spice this week with this delicious tandoori lamb chops served with naan bread, salad and mango chutney.

Need a treat after a long week? Have an indulgent dessert this week with this multi-layer brownie mousse sundae.