Tick the ingredients you need to add your shopping list.
Melt the butter in a pot over a medium heat. Once melted, add the flour and stir for 2-3 minutes using a wooden spoon to stir it together.
Slowly add the vegetable stock a little at a time. Once you've added a little, switch to a whisk. Whisk continuously while gradually adding the remaining stock, then keep whisking for another 2-3 minutes to form a smooth sauce.
Stir in the cream, plenty of black pepper and the miso, if using. Add the chickpeas and simmer for 3-5 minutes.
Meanwhile, bring a large pan of salted water to the boil over a high heat and cook the pasta according to package instructions.
Stir the pasta through the sauce, then divide amongst three bowls and top with some chopped parsley and an extra crack of black pepper. Serve immediately.
Nutrition Facts
Per serving: 528kcals, 20.7g fat (12.5g saturated), 77.1g carbs (3.3g sugars), 13.5g protein, 3.6g fibre, 0.83g sodium
Popular in Low sugar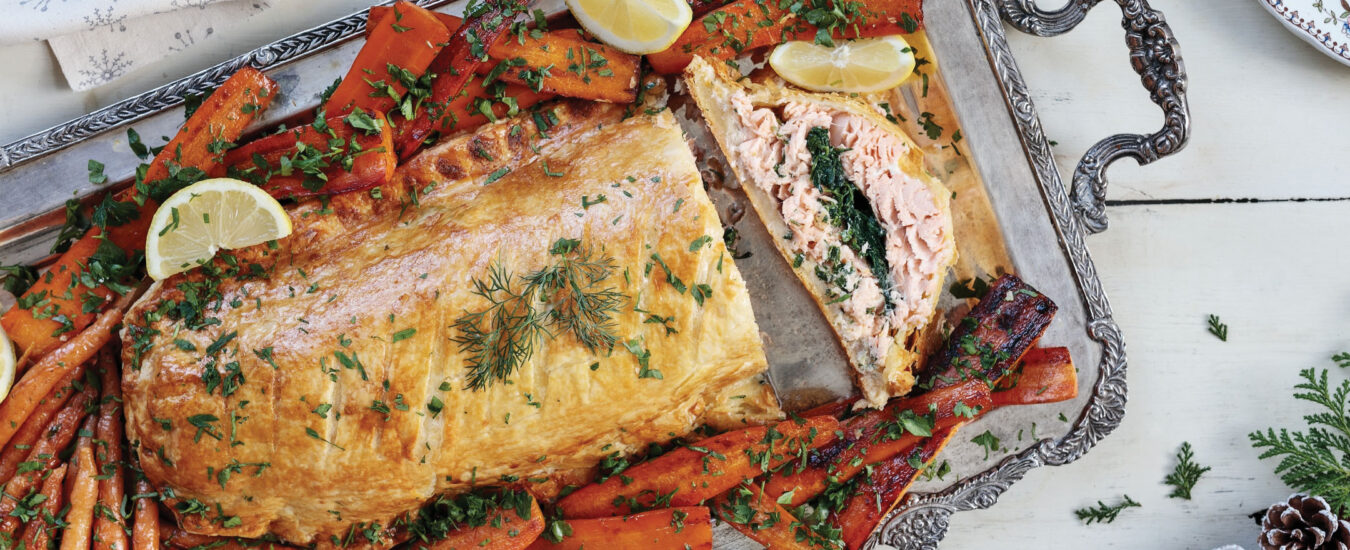 Salmon en croute