Instead of wasting our summer evenings inside, fretting over what to have for dinner, have a look at this handy meal plan, which is packed with quick, budget-friendly dinners the whole family will love. Whether you're in the mood for a comforting pasta dish, a flavourful curry, or a succulent piece of meat, we've got you covered.

These delightful flatbreads are topped with a mouthwatering combination of earthy mushrooms, caramelised leeks, and perfectly runny eggs. The recipe is perfect for starting the week on a nutritious note, providing a good dose of protein and fibre to keep you energised throughout the day.

Indulge in a plate of delicious prawn linguine coated in a velvety lemon cream sauce. This recipe is a delightful twist on a classic pasta dish, combining the freshness of prawns with the tangy zest of lemon. Treat yourself on Tuesday with this elegant and comforting meal.

Wednesday calls for a quick and flavourful dish, and this egg curry delivers just that. Packed with aromatic spices, like turmeric, garam masala, chilli powder and dried coriander, this curry is a delightful way to add some warmth and richness to your midweek dinner. Serve it with fluffy rice or warm naan bread for a satisfying meal.

Elevate your Thursday night with these juicy teriyaki meatballs. The sweet and savoury glaze pairs perfectly with the tender meatballs, making it a crowd-pleasing recipe for the whole family. Whip up a side of steamed rice and vegetables to complete this Asian-inspired delight.

Get ready for the weekend with this flavourful and comforting gnocchi dish. The pillowy gnocchi is tossed in a delightful combination of crispy pancetta, sweet peas, and tangy sun-dried tomatoes. This recipe is perfect for a relaxed Friday evening, providing a burst of delicious flavours in every bite.

Indulge in a healthy and vibrant Saturday dinner with this pesto salmon recipe. The succulent salmon fillets are coated in fragrant basil pesto, accompanied by a bed of colourful Mediterranean rice. This dish is not only visually appealing but also packed with essential omega-3 fatty acids and wholesome ingredients.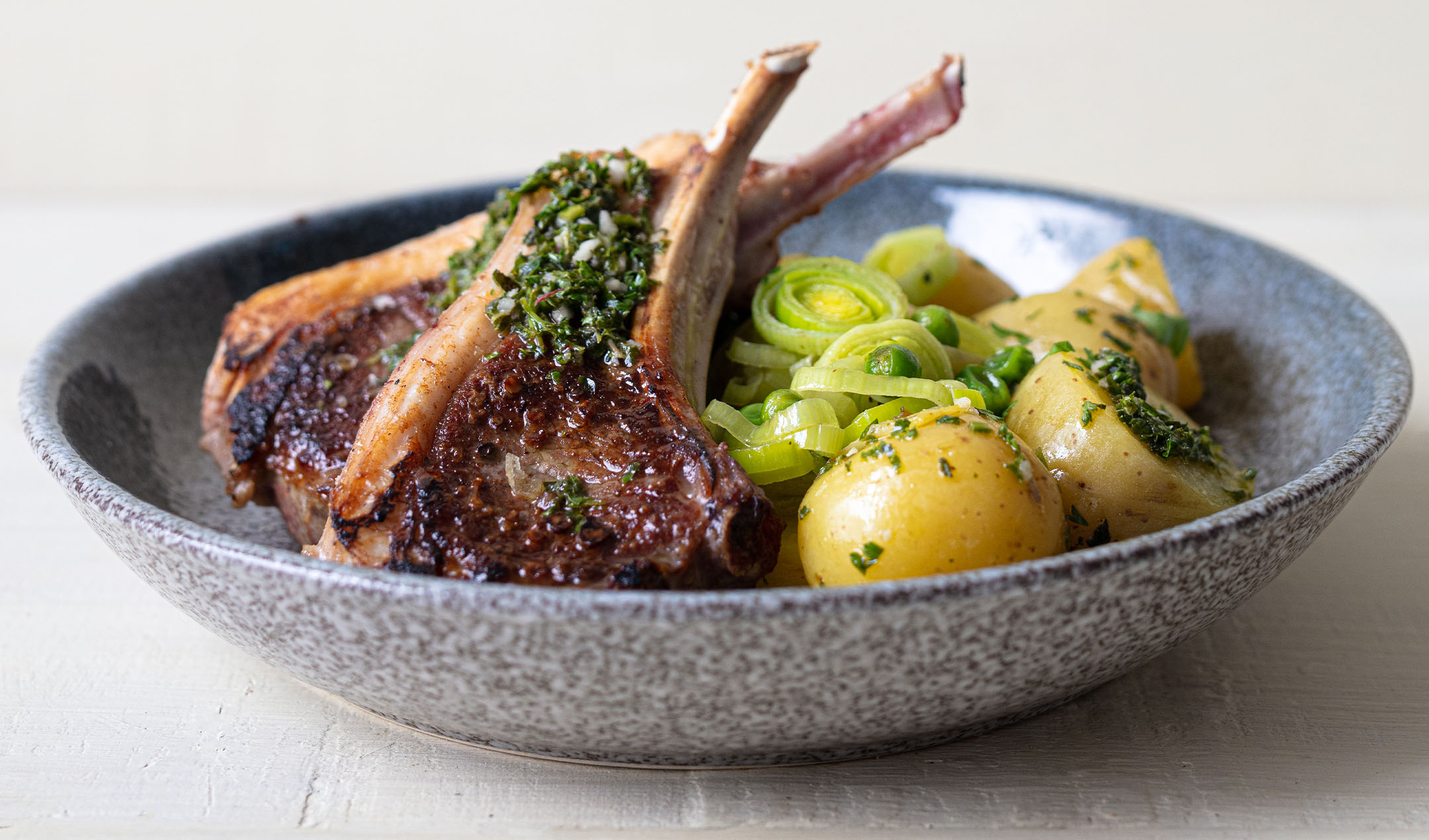 Round off the week with a show-stopping Sunday dinner featuring chimichurri lamb chops. The tender lamb chops are marinated in a zesty chimichurri sauce and served alongside buttery potatoes, sautéed leeks, and sweet peas. This recipe is perfect for a leisurely Sunday meal, impressing your loved ones with its vibrant flavours.

The buttery crust perfectly complements the zingy lemon filling, creating a delightful treat that is both satisfying and refreshing. These lemon bars are the perfect dessert to enjoy after a week of delicious dinners.
Hungry for more? Check out our full collection of family meals, here.