Tick the ingredients you need to add your shopping list.
For the base:
For the filling:
Preheat the oven to 180˚C/160˚C fan/gas mark 4.
In the bowl of an electric mixer, use the paddle attachment to cream the butter and sugar together until light and fluffy.
In a separate bowl, combine the flour and salt. Turn the mixer on low and carefully add the flour to the butter until just combined.
Turn the dough onto a floured board and gather it into a ball. With floured hands, flatten the dough into a 23 x 33cm baking tin and build a 2cm edge up on all sides.
Bake for 15-20 minutes or until just turning golden. Remove from the oven and cool on a wire rack, leaving the oven on.
For the filling, whisk together the eggs, sugar, zest, juice and flour. Pour this mixture over the cooling crust and return to the oven for 35 minutes or until set. Remove from the oven and cool at room temperature.
Cut into square and dust with icing sugar.
Nutrition Facts
Per serving: 205kcals, 7.3g fat (4.2g saturated), 33.2g carbs, 23.5g sugars, 2.8g protein, 0g fibre, 0.063g sodium
Popular in Picnic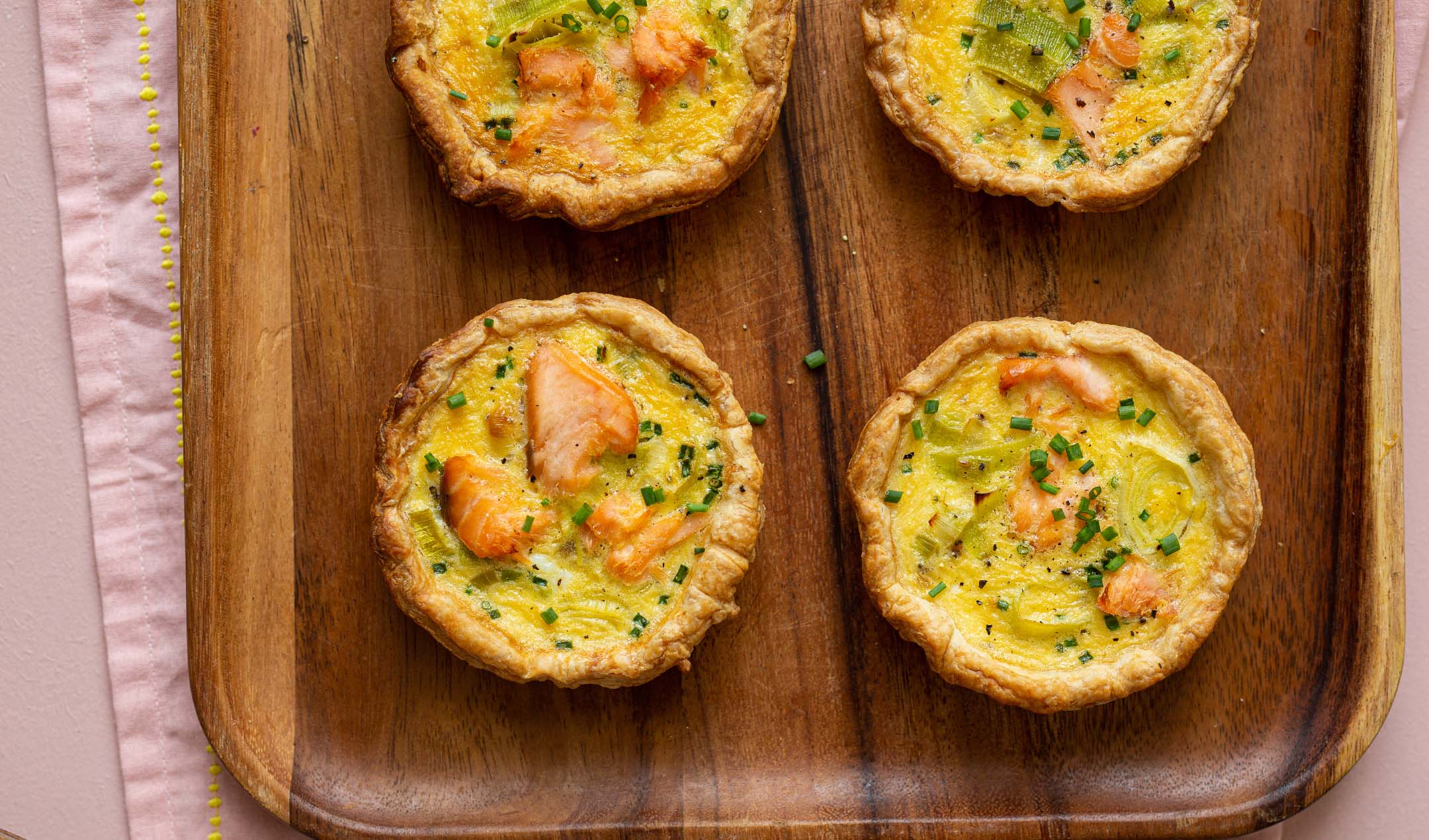 Salmon and leek tartlets