Tick the ingredients you need to add your shopping list.
For the teriyaki sauce:
To serve:
---
Preheat the oven to 190˚C/170˚C fan/gas mark 5 and spray a baking tray with cooking spray.
In a large bowl, mix the minced beef and pork until just combined. In a small bowl, combine the beaten egg, spring onions, garlic, ginger, soy sauce and hot sauce until well combined, then add to the meat along with the breadcrumbs.
Mix as gently and as little as possible until everything is just combined.
Form the mixture into meatballs about 3cm in diameter. Place on the prepared baking tray and bake for 16–18 minutes until just barely cooked through.
Meanwhile, place a large pan over medium-high heat. Add the soy sauce, ginger, garlic, brown sugar, honey and 300ml of the water, then whisk until completely combined.
In a cup, stir together the cornflour and the remaining 60ml of water.
Bring the sauce to a boil, then remove from heat. Whisk the cornflour mixture into the sauce, then return to the heat.
Return the sauce to a boil, whisking constantly to avoid lumps, then reduce the heat to low and allow to simmer.
Add the meatballs into the sauce and stir to coat them. Allow the meatballs to simmer in the sauce until heated through.
Sprinkle with sesame seeds and spring onions, then serve with rice.
Nutrition Facts
Per serving: 456kcals, 19.2g fat (3.2g saturated), 43.9g carbs, 26.6g sugars, 48.1g protein, 1.8g fibre, 1.976g sodium
---
TOP TIP
If you like this dish, you must try this Thai green curry with pork meatballs
Popular in Family meals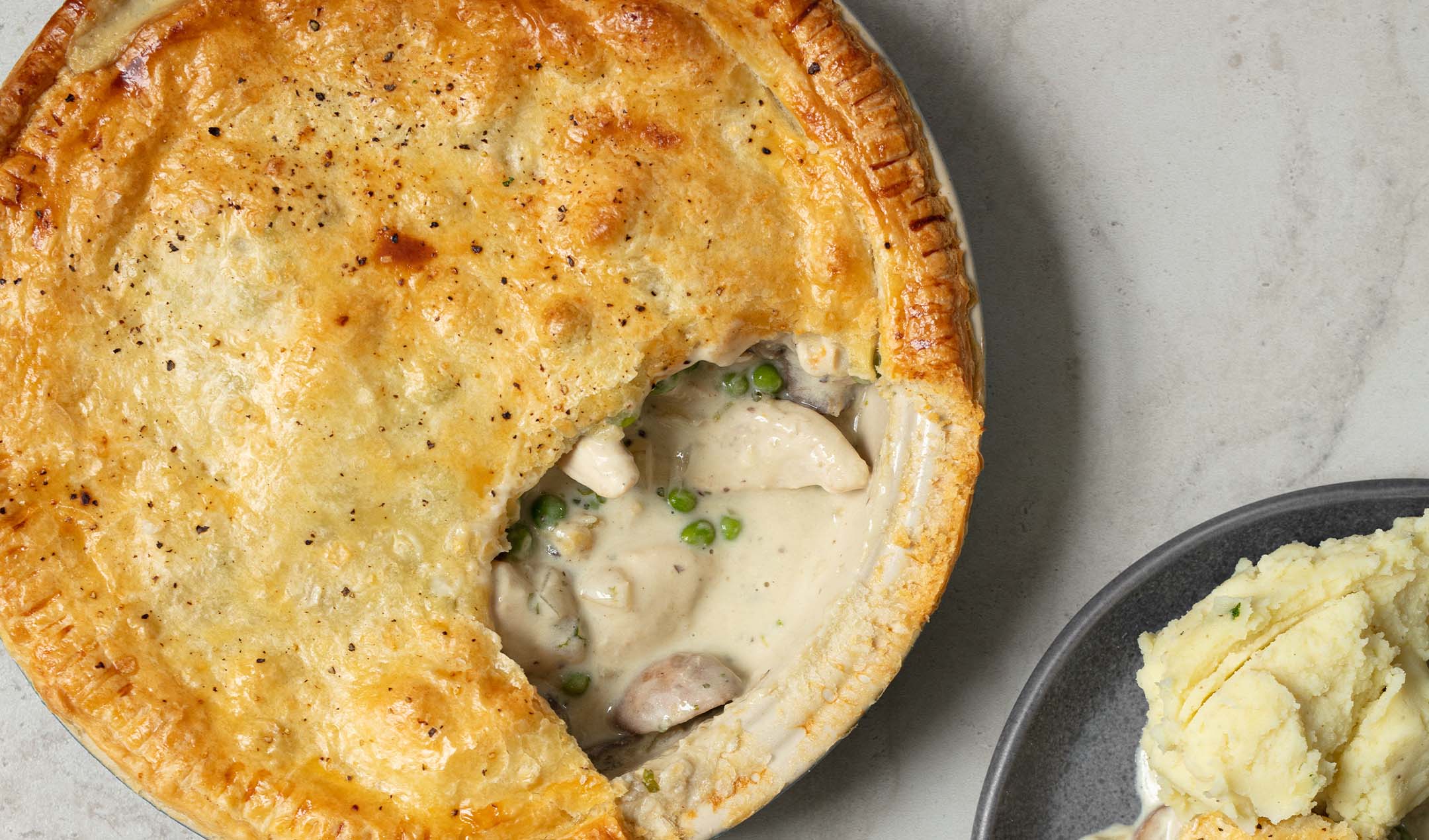 Chicken and mushroom pie