The gift of having dinner planned for the jam-packed week ahead is invaluable, and we've got you covered by making cooking more creative and food shopping less stressful with a week full of quick and easy recipes.
This puff pastry tart only takes five minutes of prep — the oven does the rest of the work! Get the kids involved and customise with their favourite toppings. 
These prawn tacos are the perfect Mexican-inspired mid-week meal: it's super quick to pull together and is loaded with fresh, summery flavours.
Love sushi but hate the price tag? This homemade rice bowl features all of the iconic sushi staples but with minimal effort (and expense!).
Light, poached salmon is perfect with crunchy cucumber, pickled ginger and cupboard noodles.
Meat-free Monday never looked so good: loaded with fibre and protein, this bean burger will fill you up with all the right stuff.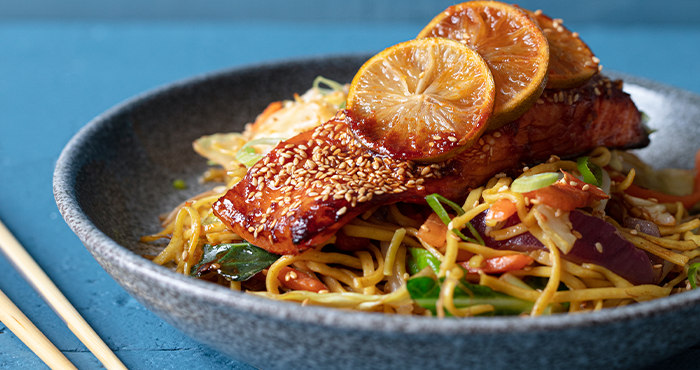 Sweet honey, savoury soy, tangy lime and a kick of chilli — this is our all-time favourite way to prepare salmon.
These Rosemary and garlic lamb lollipops are seared to perfection paired perfectly with mashed potatoes and veggies for a Sunday roast.
If you love crumbly cookies, rich caramel and creamy chocolate, you'll want to eat these forever.