There are no rules about what you should make for an outdoor meal, and that means that everyone should have a dish they love included! We've got some of our favourite vegan dishes perfect for al fresco dining. But we have to warn you: these dishes are so good, you won't want to share!

This dish not only will be a favourite for dinner, but also as leftovers for lunch or another dinner the next day.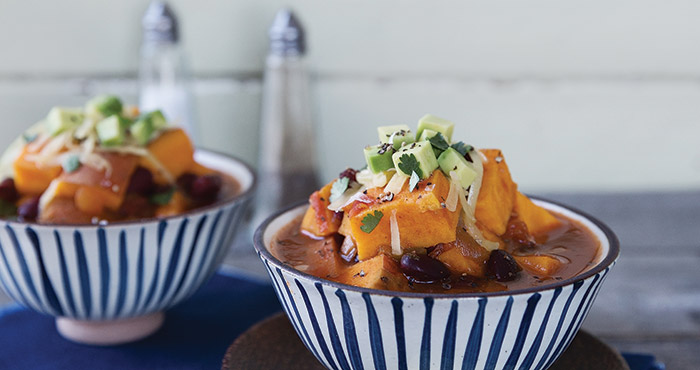 This chilli has a blend of sweet and spice with the flavours of salsa and sweet potatoes, among other spices, that work well to take your tastebuds on holiday — whether you're going on one or not!

We never fail to bring you somethings sweet — even if it's the hidden taste of honey or maple syrup in these wraps.

Bring some extra heat to your picnic with this veg-filled curry!

There is so much delicious veg hidden beneath the golden crust formed on this warm and welcoming dish.

Tacos are the perfect al fresco dish; you can choose to eat over a plate or risk it all by eating on the go!
Don't see your favourite listed? Check out the rest of our vegan dishes here!