Just because you've chosen a plant-based diet — whether permanently or for Veganuary — doesn't mean you should miss out. We've rounded up some of our most flavoursome vegan-friendly recipes to keep your meals interesting and delicious. Read on for inspiration...
---
Is there anything more comforting than a well-made lasagne? This hearty vegan version hits all the right notes.
---
Another classic comfort food dish revamped for a vegan diet, this pie is packed with veggies and topped with a dairy-free mash.
---
The cleverest thing about these insanely tasty tacos? The crema is made from silken tofu, giving you a creamy texture as well as a protein boost.
---
The perfect balance of spicy and creamy, you'll definitely want to treat yourself to a big bowl of this curry broth packed with rice noodles and roasted squash.
---
A chilli option that you can have on the table in 40 minutes? Sign us UP. This one's vegetarian, but simply leave the grated Cheddar off your list of toppings and you've got yourself a gorgeous bowl of plant-based goodness.
---
Have you tried cooking with jackfruit yet? This South-East Asian fruit has a meaty texture that means it can be braised and shredded to resemble pulled pork — a game-changer for anyone missing meat. You'll find tinned jackfruit in the health aisles of many supermarkets now — give it a go in this curry recipe!
---
Broke as a joke with nothing in the fridge? This is one of our favourite store cupboard suppers that just happens to be vegan. Making clever use of pantry staples, you'll be surprised at how rich these flavours are.
---
If you ever find yourself craving the fiery flavours of Buffalo wings, look no further! These cauliflower bites are every bit as satisfying.
---
Another great winter dinner, these lentil and pumpkin pies are flavoured with warming spices and full of fibre.
---
Fancy something different for dinner? Spicy, sweet, easy to prepare and finished with a lemony, garlicky drizzle made from hummus, these filling wraps tick all the boxes.
---
Not only is this soothing, mildly spiced dhal a great vegan dinner option, but leftovers make a fantastic healthy lunch during the cold winter months.
---
We couldn't end this list without giving this stew a mention. Light, healthy, vegan-friendly, full of flavour and made in one pot, it's one of our most popular recipes for very good reason.
Popular in Dairy-free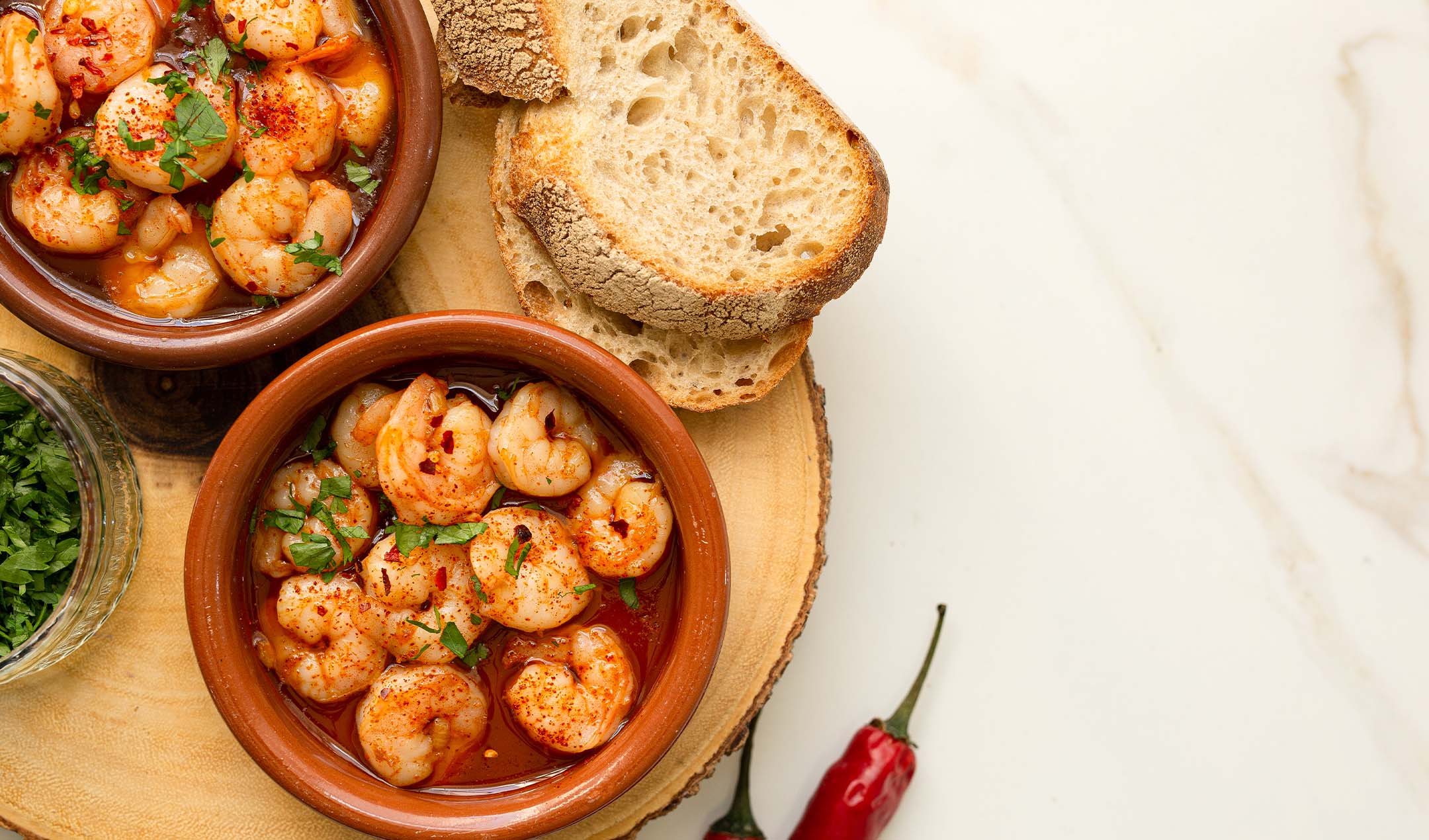 Gambas al ajillo