There's no better way to bring people together than with good food – so if you're spending time with friends or family this Easter, it's the perfect chance to whip up something special to enjoy. Traditional favourites, exciting new ideas, and clever twists on much-loved classics, there's a wealth of options when it comes to making a festive lunch to savour.
From roasted lamb to glazed ham, check out these showstopping dishes which are guaranteed to be crowd-pleasers over the long weekend!
Celebrate the best of Irish cuisine this weekend, with fresh, spring lamb and flavour-packed, creamy colcannon.
Bring the whole family together this weekend and dig into this hearty, comforting roast beef dinner. We adore cauliflower cheese, and will take any excuse to include it as a side.
Include this meat-free tart in your spread and you're sure to leave guests yearning for more!
Roasted lamb is a traditional Easter favourite – and it doesn't get much tastier than this must-try recipe.
Preparing fish for Good Friday? Then wow your family and friends with this sensational salmon dish!
What's more Irish than whiskey and ham?! A clever twist on an age-old classic, this is one to elevate Sunday lunch to a whole new level!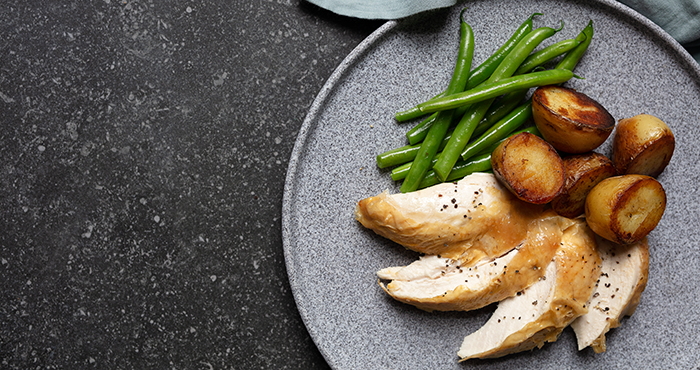 Roast chicken is the ultimate in comfort food – and adding a buttermilk marinade will make for the most tender and tasty version you've ever tried!
Looking for more impressive mains to inspire this Sunday's spread? Check out our full collection of Sunday roast recipes, here.