Look forward to Mondays again with these delicious weekly meals planned just for you! These quick and easy dinners will keep you going through your busy week.
Day 1
Add a little spice this Monday with these pan-seared Asian steak rolls.
Day 2
Make your day a little more exciting with this fiery Indian lamb curry.
Day 3
Boost your brainpower with these delicious one-tray salmon fennel and potatoes.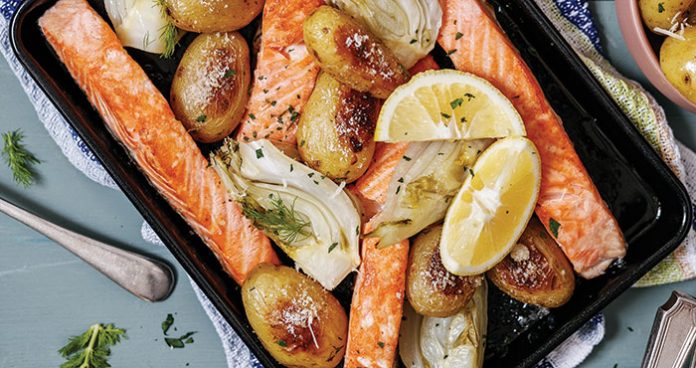 Day 4
This hearty quick kimchi noodles is the perfect comfort food.
Day 5
Friday night fakeaway, mozzarella, prosciutto and tomato pizza.
Day 6
Add a little spice this Saturday, lamb kofta pittas with yoghurt sauce.
Day 7
Fancy something special this Sunday? Try this cheesy butternut squash risotto.
Dessert of the week
This microwave brownies is a great easy to make dessert.