Tick the ingredients you need to add your shopping list.
Heat the oil in a large heavy pan over a medium-high heat. Brown the lamb on all sides, then remove to a plate.
In the same pan, add the mustard seeds, cardamom pods, cinnamon stick and bay leaves and sizzle for 30-40 seconds.
Turn the heat to medium, add the onions and cook for 7-8 minutes until soft and translucent.
Increase the heat to medium-high and stir in the tomatoes, garlic, ginger, cumin, chilli powder, coriander, garam masala and turmeric.
Add the stock and browned lamb. Cover the pan and simmer for about 1½-2 hours until the lamb is very tender, stirring and scraping the bottom with a wooden spoon. Add a splash of water if the curry starts to look too dry.
Remove from the heat. Season to taste with salt and black pepper. Stir in the yoghurt and immediately divide the curry between serving bowls.
Serve with basmati rice, naan and some extra yoghurt.
Nutrition Facts
Per serving: 499kcals, 34.4g fat (13.9g saturated) 17.9g carbohydrates, 6.3g sugars, 30.7g protein, 4.2g fibre, 0.205g sodium
Popular in Indian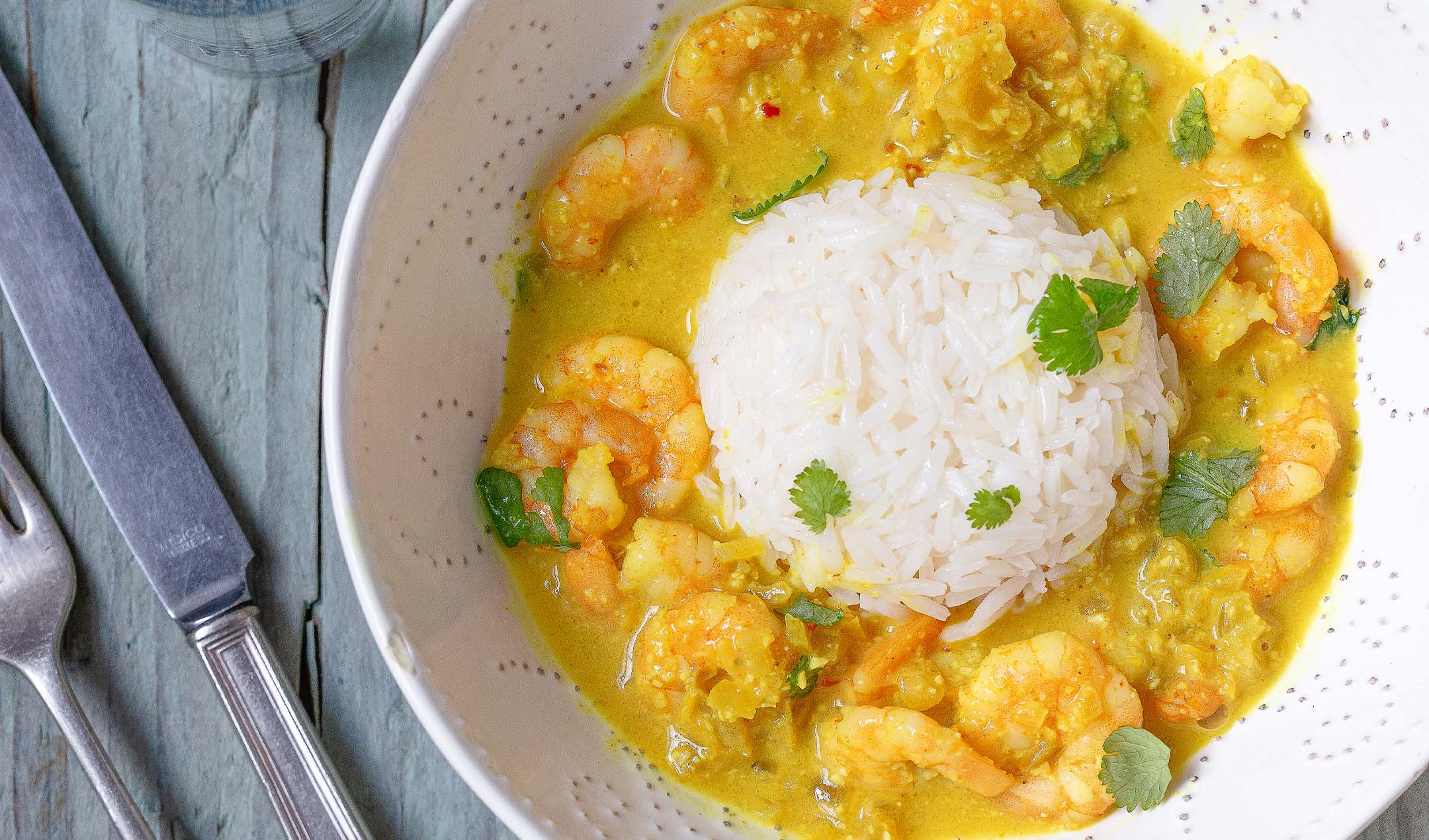 Quick prawn korma