Tick the ingredients you need to add your shopping list.
For the koftas:
For the yoghurt sauce:
For the pittas:
Preheat the oven to 200˚C/180˚C fan/ gas mark 6.
In a large bowl, combine the red onion, garlic, lamb mince, paprika, oregano and cumin and season with salt and pepper. Roll the mixture into balls the same size of golf balls.
Heat the oil in a large pan over a high heat and cook the koftas until browned all over. Transfer to a baking tray and bake for 20 minutes or until cooked through.
In a small bowl, stir together all of the ingredients for the yoghurt sauce. Set aside.
Place the pittas in the oven for two minutes to warm up.
To serve, spread each pitta with hummus and add some grated carrot and red cabbage. Add three koftas to the top of each pitta, crumble over some feta and drizzle with the yoghurt sauce. Sprinkle with coriander before serving.
Nutrition Facts
Per serving: 579kcals, 28.8g fat (13.6g saturated), 47.4g carbs (9.1g sugars), 32.1g protein, 10g fibre, 0.311g sodium
Popular in Step-by-step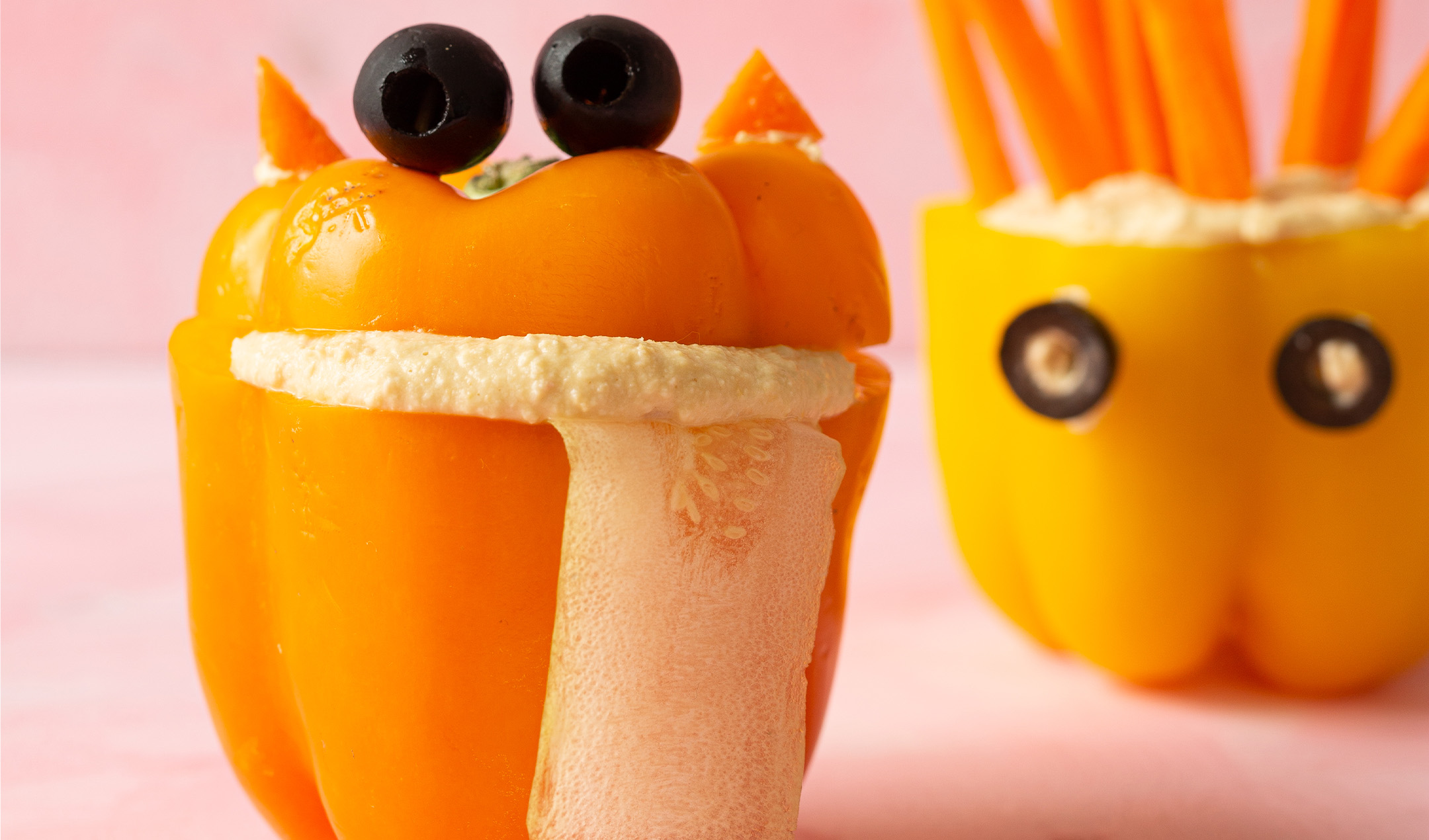 Pepper monsters