For many families, Christmas dinner is the highlight of the winter. Breaking bread together around the same table, with jolly music in the background and some of the best food of the year — what could be better?
To ensure your dinner finishes in the most magical way, a showstopper cake is a must — something that not only looks phenomenal, but tastes good too. Don't have any idea what to bake? Don't worry, we've got you covered with 10 of our favourite showstopper cakes.
---
---
Kick your mince pies up a notch with this beautiful mince pie Bundt. Not only does it look festive, but it'll take your tastebuds on a lovely Christmas holiday! Don't be surprised if your guests want the recipe.
---
---
What better combination is there than salty and sweet? This showstopper cake will wow all of your guests — not only with its looks, but how it tastes, too.
---
---
Add a little gold sparkle to your table with this delectable Biscoff cake, a stunning way to end your Christmas dinner.
---
---
This chocolate cake has a hint of festive orange. Decorate with Terrys Chocolate Orange segments and prepare to impress.
---
---
This delectable chocolate espresso cake with fruit and spices is a great twist on the classic Christmas cake, with the coffee bringing out extra chocolate flavour.
---
---
A feast for the eyes as well as the mouth, this beautiful red velvet cake with sugared cranberries just screams Christmas.
---
---
Now here's a showstopper cake if ever there was one! You'll find yourself baking this again and again.
---
---
If you want something a bit more refined, this sticky toffee Christmas cake is just what you're after. Serve it with whipped cream for a real winner.
---
---
Another Christmas favourite. This cake might look like a challenge, but it's surprisingly easy to make and will impress everyone at the table.
---
---
Everyone will fall in love with this dreamy, creamy cake coated in a thick layer of toasted meringue.
Popular in Cakes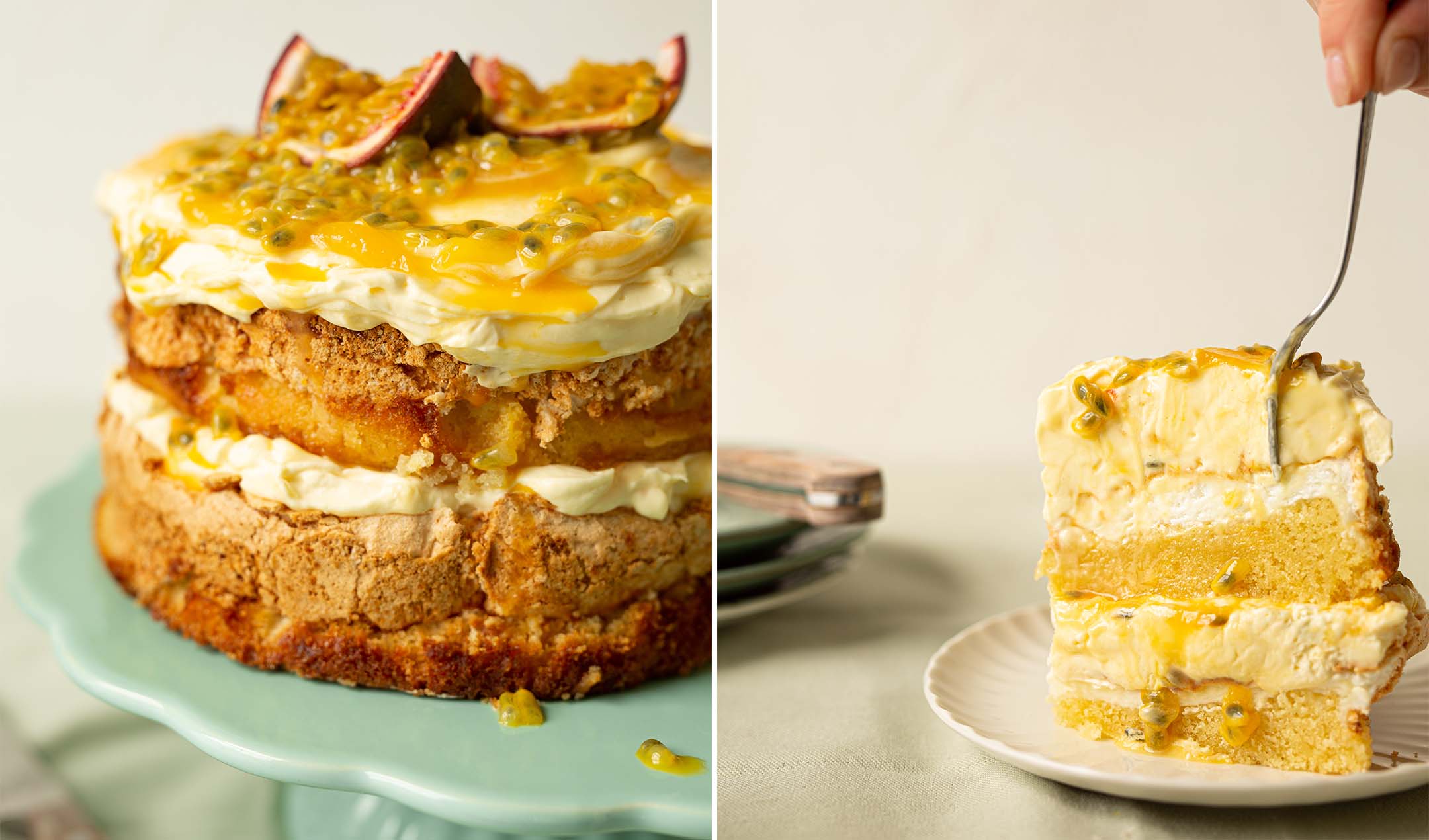 Passionfruit meringue gateaux