Over the centuries the Olympic diet has varied greatly, but here are some tried-and-tested Olympian favourites.
---
The Ancient Olympic diet
Many meals consisted of barley porridge (as wheat was considered unhealthy and decadent), along with cheese, fresh vegetables and seasonal fruits of some kind, with figs being the most popular fruit in antiquity.
---
Figs
Charmis of Sparta, the 200-metre winner at the Ancient Olympics in 668BCE, trained on a diet mainly comprised of dried figs. We reckon this
fresh
fig, balsamic onion and blue cheese pizza
is a delicious modern way to eat like an Olympian!
---
Seafood and eggs
Both seafood and eggs were an important part of the Ancient Greek diet, and served as good sources of protein for the Olympians.
This 
smoked salmon quiche
 combines the nutrients of both, and makes an impressive brunch, lunch or dinner.
---
Meat
An Olympics long distance runner in 480BCE, Dromeus of Stymphalus ate a diet comprised almost entirely of meat. H
eavyweight boxer Eurymenes of Samos enjoyed a meaty diet, too, and w
restling legend Milo of Croton — who had seven Olympic gold medals in wrestling and 26 wins at the Panhellenic Games — was also an avid fan.
Lean into comfort food with this 
steak haché with mash and gravy
or try this 
sticky honey steak
in warmer weather — either one contains the perfect protein punch.
---
Gluten-free
Jumping forward in time, American Olympic gymnast MyKayla Skinner enjoys a gluten-free diet,
except for weekends, and
Canadian distance runner Nathan Brannen also focuses on a gluten-free meal plan. Take a break from gluten with this ultimate
gluten-free pancake mix
or this
g
luten-free red onion tarte tatin.
---
Peanut butter and jam burritos
American rower Seth Weil's go-to training breakfast consists of coffee and PB&J in a flour tortilla. These
peanut butter and jam roll-ups
make a tasty (and very cute) start to the day.
---
Almond butter
American athlete and two-time Olympic medalist and beach volleyball player Kerri Walsh Jennings loves an 
almond butter and honey sandwich
. For an Olympic-inspired bake, you can't beat these almond butter banana cookies. Plus, you'll need just five ingredients!
---
Popular in Gluten-free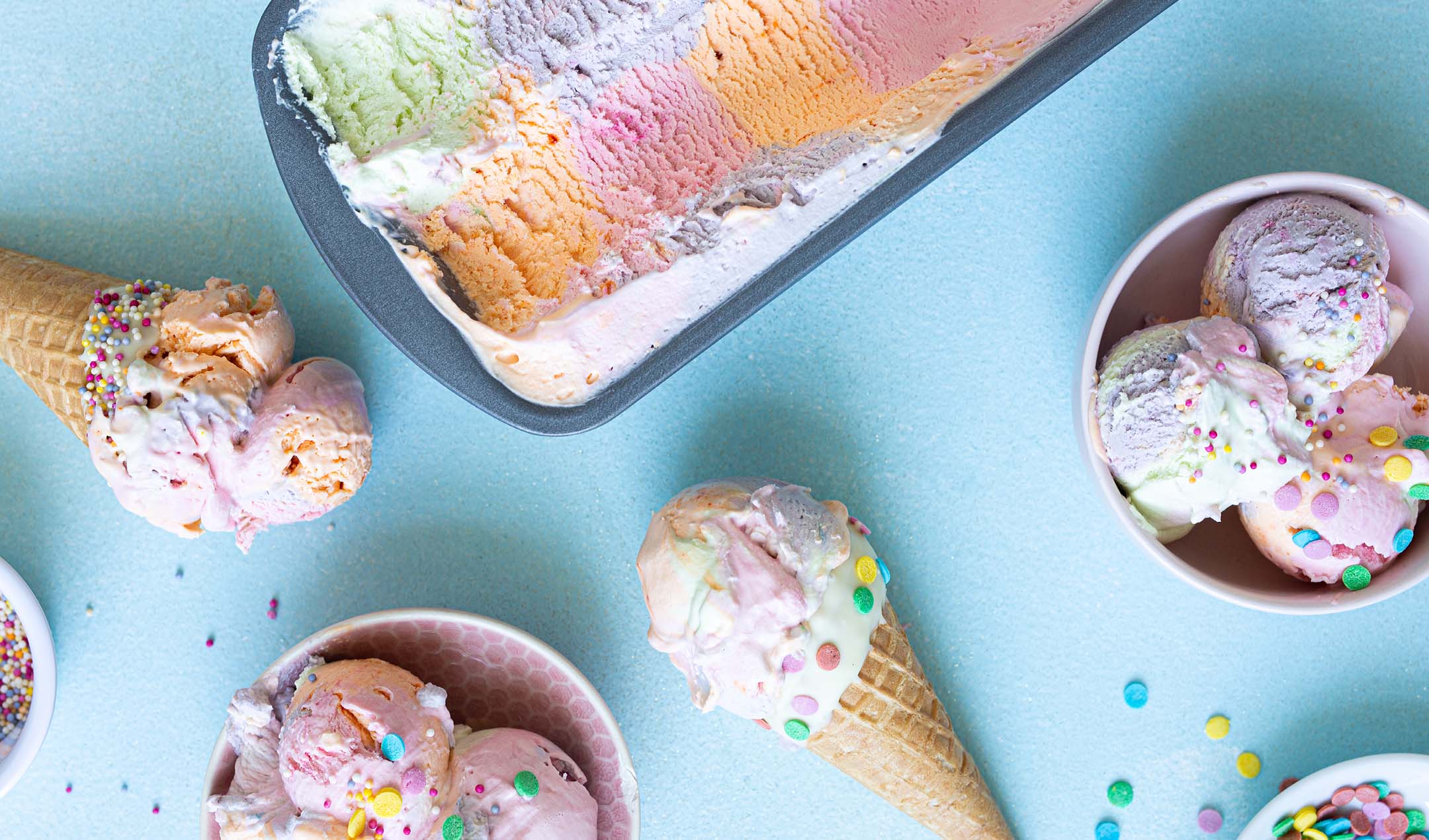 Mermaid ice cream