Tick the ingredients you need to add your shopping list.
Whisk together all the ingredients until smooth. Cover and refrigerate for one hour.
Melt some butter in a frying pan over a medium-high heat.
Pour some batter into the bottom of the pan, then lift and tilt the pan around so the batter forms an even coating. Cook for 40 seconds, then flip and cook for another 10 seconds.
Keep warm in a low oven.
Popular in Gluten-free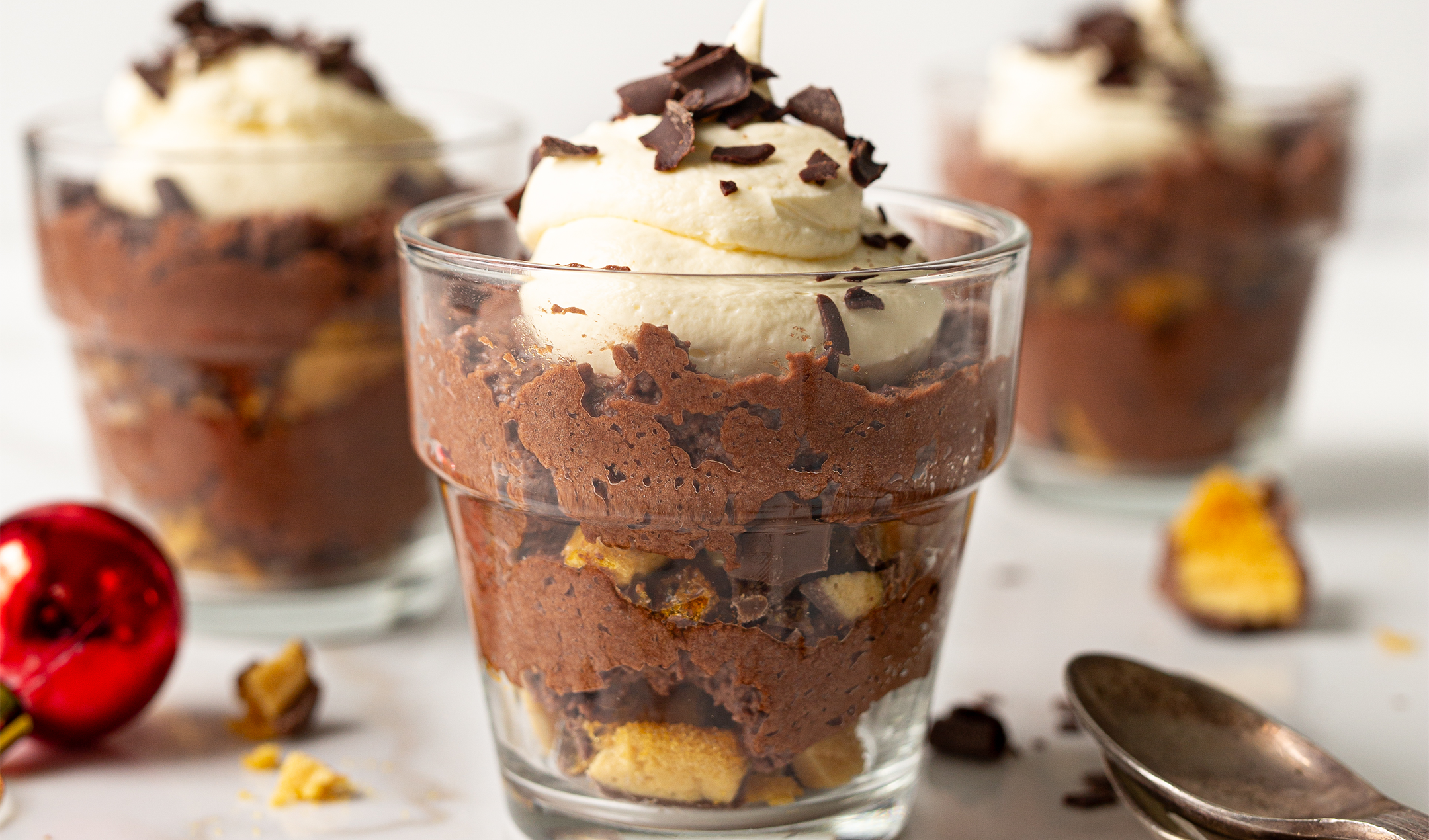 Gluten-free chocolate and honeycomb mousse by EUROSPAR