Tick the ingredients you need to add your shopping list.
Preheat the oven to 180˚C/160˚C/gas mark 4.
Cut the onions into wedges from the roots to the stems. Melt the butter in a 20cm ovenproof pan over a medium heat. Cook the onion wedges for 5-6 minutes until just beginning to brown, using tongs to turn them occasionally.
Add the honey and balsamic and cook for 4-5 minutes longer, shaking the pan occasionally so the onions don't stick. Arrange the onions flat sides down, remembering that this will be the top of the tart. Scatter over the goat's cheese and thyme and season well. Set aside to cool.
Dust the work surface lightly with gluten-free flour. Roll out the pastry on to a lightly floured surface and cut into a circle a little larger than the 20cm diameter of the pan.
Lift the pastry over the onions, tucking it down into the sides of the pan. Use the tip of a knife to poke 2-3 small steam holes.
Bake for 20-25 minutes until the pastry is risen and golden. Leave to stand for five minutes.
Cover the pan with a serving plate and carefully, smoothly invert the pan. Lift away the pan, leaving the tart now on the plate. Serve warm or cold with some rocket and shaved Parmesan.
Nutrition Facts
Per serving: 402kcals, 27.5g fat (11.6g saturated), 32g carbs (9.5g sugars), 8.1g protein, 2.4g fibre, 0.229g sodium
Popular in Gluten-free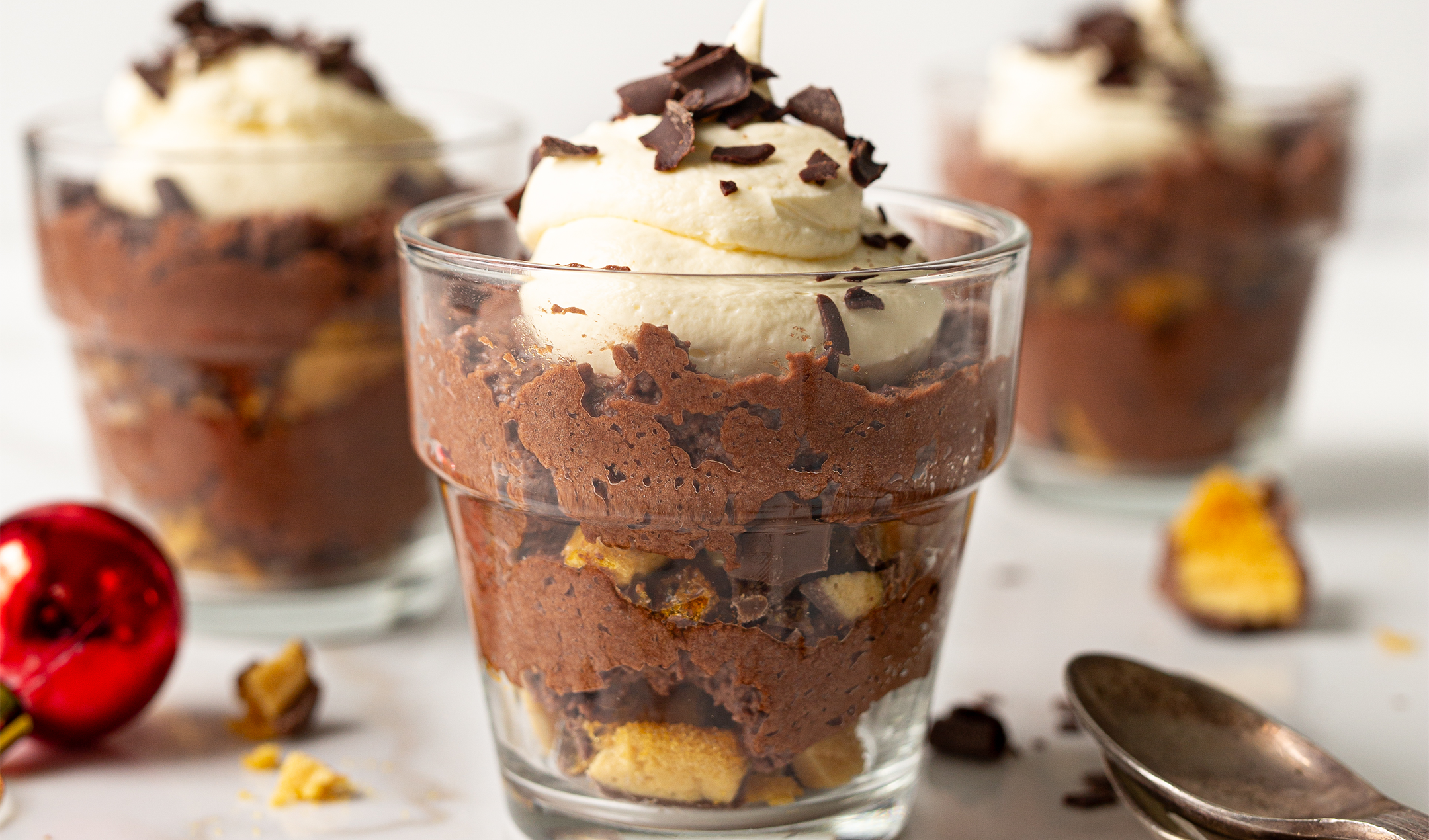 Gluten-free chocolate and honeycomb mousse by EUROSPAR