Christmas is an ideal time to have some fun with fondant. Whether you want to decorate your classic Christmas cake, make a warming spiced sponge or create something else entirely, fondant is fantastic for pulling together memorable showstoppers. Read on for a list of our top fondant cakes with varying levels of difficulty.
This is a cute and easy way to 'wow' yours guests, and a nice one for kids to have fun with.
This one is simple, effective and classy. All the decorations are done using various cutters and colours.
A fun one for older kids to try, this snowy scene is slightly more difficult but still easily achieved.
This is a simple way to decorate a cake with using a holly leaf cutter and a couple of others, with beautiful results. The fondant ribbon is slightly more difficult to achieve, but isn't essential to the cake.
A really fun cake that anyone can make, this mint chocolate cake is covered with frosty blue fondant and finished with candy canes.
A fun and colourful cake, complete with fondant baubles, lights and polka dot Christmas tree. This is for the intermediate cake decorator.
A cake that has really got the 'wow' factor! This one is for the more advanced cake decorator, but is still achievable using our step-by-step guide. Even if you decide not to decorate with fondant, we recommend you still make this cake, made with an mouthwatering orange sponge with spiced buttercream.
If you do decide to venture into the world of fondant, we've got you covered with our
guide to cake decorating.
Happy baking!
Popular in Cakes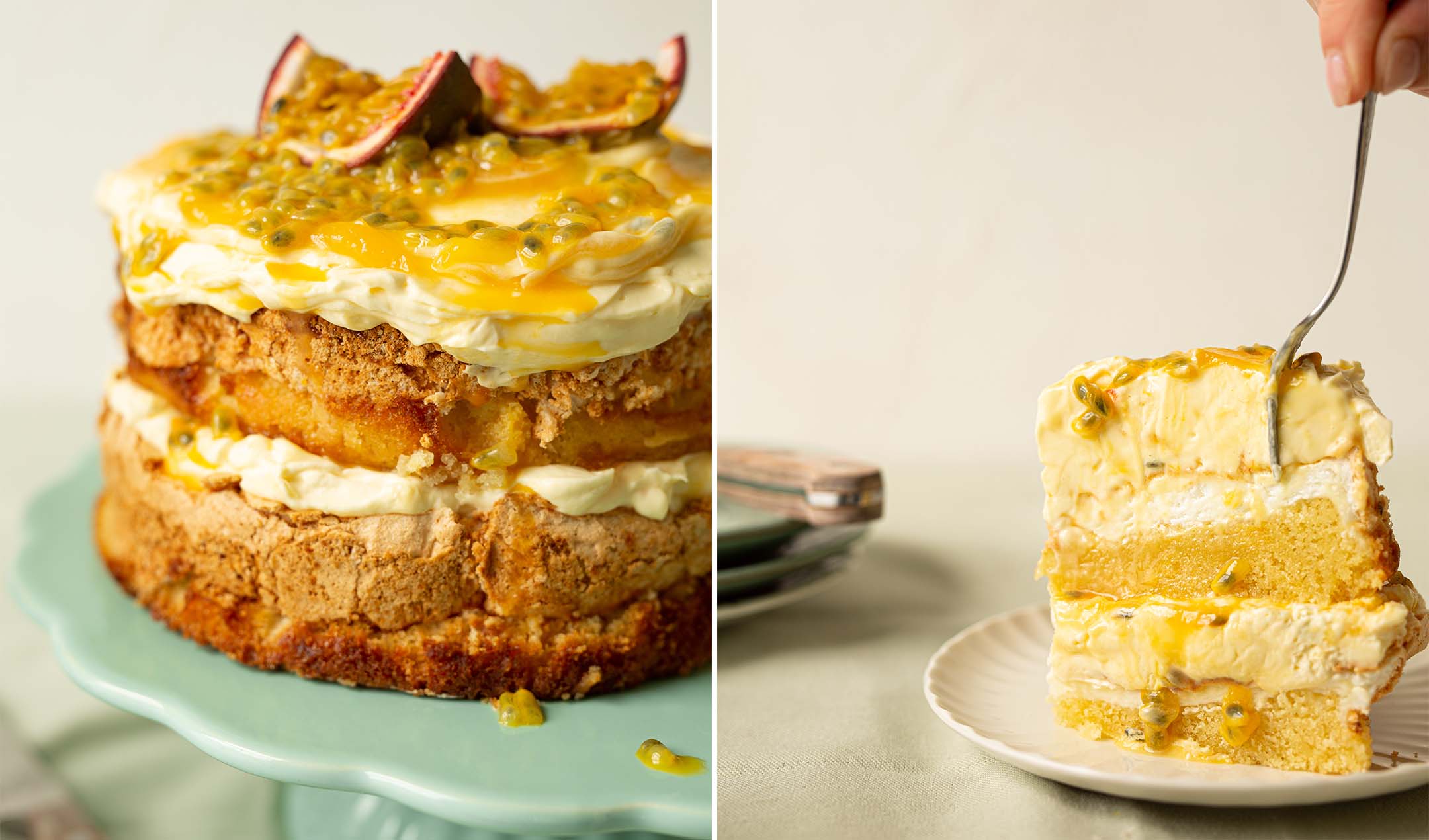 Passionfruit meringue gateaux