Iconic Irish whiskey brand Tullamore D.E.W. announce how proud they are of their hometown roots with the launch of their Be More Tullamore campaign and how the local Tullamore community keep them grounded during international success.
With 15.2 million cases of Irish whiskey sold at home and abroad in 2022 and with Irish whiskey booming: it's rather extraordinary that a whiskey from the small town of Tullamore ranks as the world's second-largest Irish whiskey. Being #2 globally reflects the brand's enduring commitment to quality and innovation. Almost 200 years since its establishment, Tullamore D.E.W. is still crafted and produced in Tullamore, Co. Offaly today.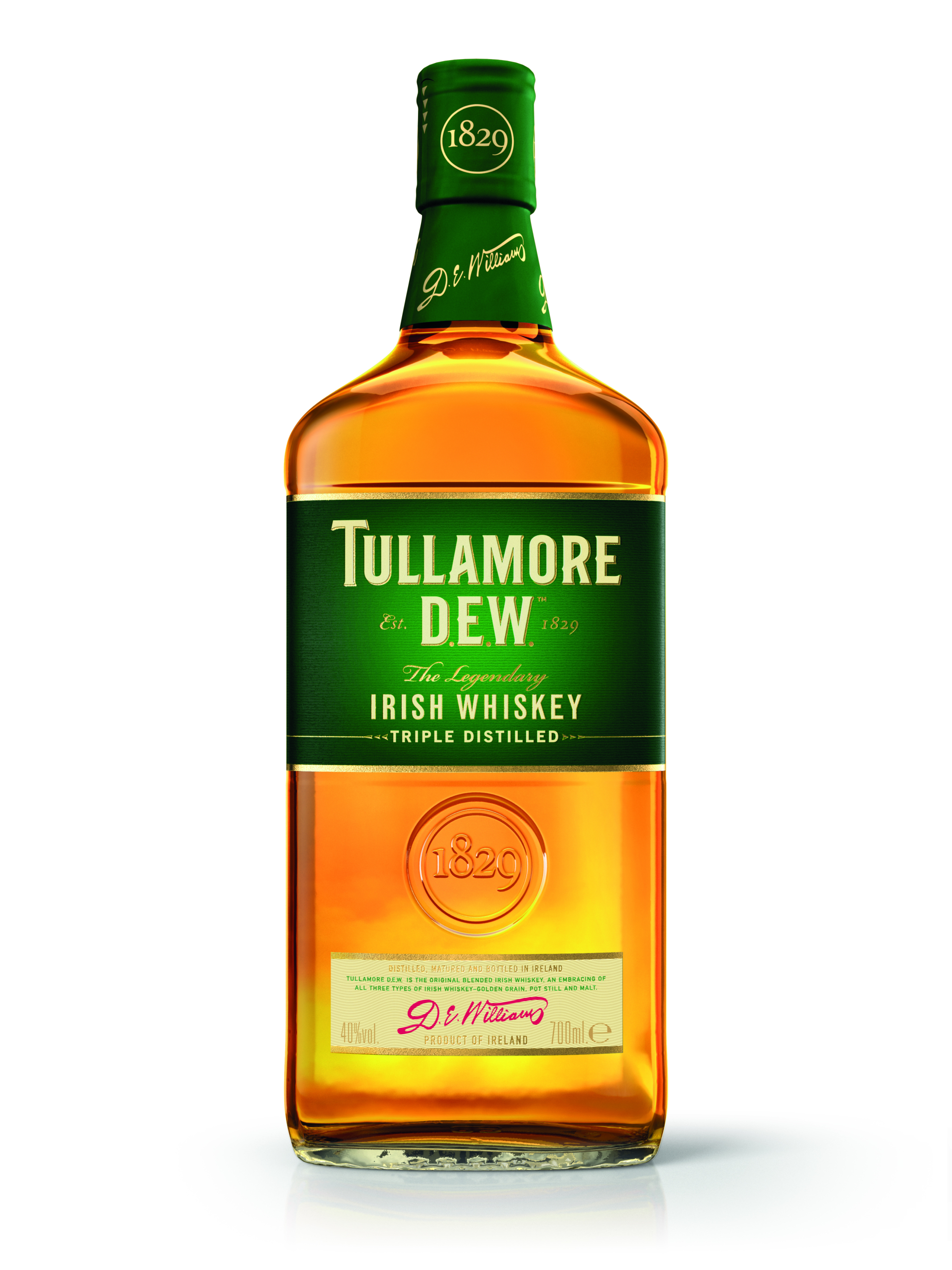 In terms of their global success, Tullamore D.E.W. is notably popular in areas such as the Nordic countries and in Central Europe. For example, being the number one-selling Irish whiskey in countries such as Sweden and the Czech Republic.
While Tullamore D.E.W. is ranked as the #2 Irish whiskey sold globally, it is the humble nature of the people of Tullamore that have kept them grounded for nearly two centuries and they proudly take their name from their hometown. Tullamore D.E.W. recently launched their 'Be More Tullamore' campaign, acting as a love letter to Tullamore. The advertisements for which will be seen right across the world. The new campaign showcases candid local 'Tullamorians' throughout its advertising and social executions, ensuring genuine authenticity throughout.
The focus of the campaign is to celebrate Tullamore Town in County Offaly, Ireland, and the unique community spirit that it encompasses. Tullamore sets itself apart from other towns with its one-of-a-kind mix of friendly goodwill, human connection, and substance. The town reflects the people who live there – folks who are honest, humble, and grounded. Tullamore D.E.W. today employs over 100 townsfolk at the distillery, making it an integral part of the local economy.
It's no surprise that the Tullamore community have managed to make something truly special – Tullamore D.E.W. an Irish Whiskey that has captivated whiskey enthusiasts across continents, while never forgetting its hometown values.