Planning a city break this summer? If, like us, you plan where you travel around the food you'll find there, we highly recommend Lisbon as your next destination. Here are five delicious reasons why…
1. The seafood
Portugal has Europe's highest fish consumption per capita, thanks to its long history as a seafaring nation. If you're a lover of seafood, you need to put Lisbon on your travel bucket list.
The traditional method of salting cod was originally used in the days before refrigeration as a way to preserve the fish, but has remained just as popular in more modern times. It is said that Portugal has 365 recipes for cooking the salt cod, known as bacalhau – one for every day of the year – but if you only try one version during your stay in Lisbon, it has to be the crispy fried bacalhau fritters, the ideal salty snack eaten on the go.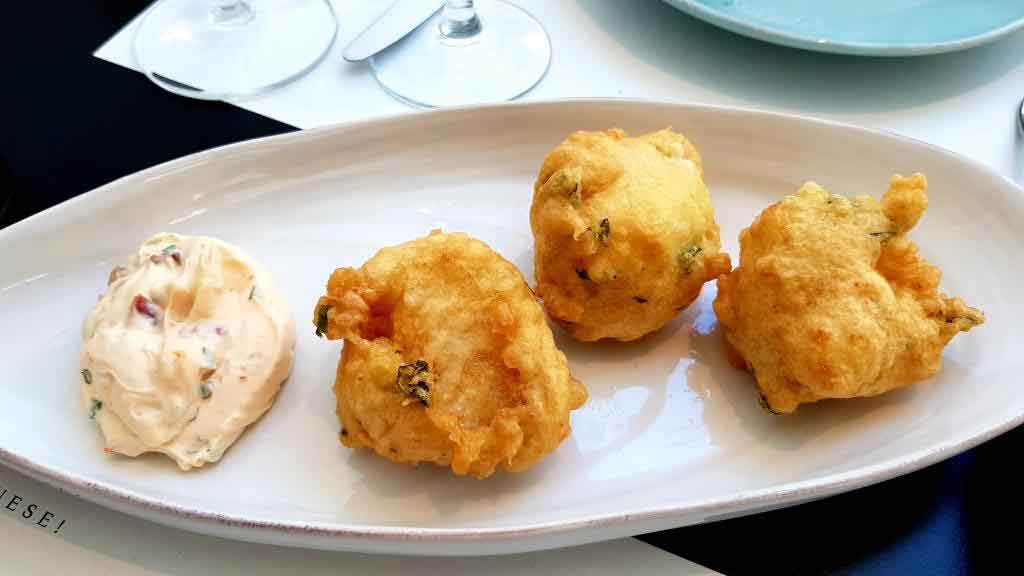 Another must-eat is the ubiquitous clams cooked in olive oil, lemon juice and parsley. Oh-so-fresh, juicy and bursting with flavour, they make the perfect lunch eaten al fresco on one of the city's sunny side streets.
2. The pasteis de nata
These beautiful little custard tarts are found everywhere in Lisbon, although their true home is located slightly south-west of the city centre in the Belém district. Visiting the famous pastry shop here is well worth the excursion, as they still use the original recipe dating from the 1830s.
3. The wine
Vinho verde – literally "green wine" is a Portuguese speciality. Crisp, fresh and seemingly made for sunny afternoons, it has a light, natural fizz that makes it very refreshing, and accompanies all that seafood to perfection.
4. The food markets
Oh, the food markets! Bustling with happy locals and packed to the brim with delicious fare, you can lose hours in here. Head to the famed Mercado da Ribeira – now also known as the Time Out Market – and sample top-quality foods of every kind, all under one roof.
Here you'll find 24 restaurants, eight bars, shops and a cooking school, all with the very best that Lisbon has to offer, including the best steaks, the best sushi and even the best chefs. The market is the traditional home of some of the city's most popular market vendors of meat, fish, fruit and flowers. The foodhall has more than 750 seats where you and your companions can mix and match cuisines and foods to your hearts' content, along with a few glasses of excellent vinho verde.
5. The eating hours
Unlike its Iberian neighbour, Spain, Portugal does not have the traditional afternoon siesta. In addition to this, Lisbon eats late, and it's not uncommon to see locals ordering dinner at midnight. Taken together, this means that you can essentially get great food at any time of the day or night, from early morning to 2am. Here at Easy Food, we view this as an opportunity to fit in as many of those glorious Lisbon meals as possible.