Tick the ingredients you need to add your shopping list.
Cut the cucumber crosswise into quarters. Using a rolling pin or the flat side of a chef's knife, lightly crush the chunks of cucumber, then slice crosswise into 1cm-thick slices. Set aside.
Heat the oil in a large heavy-based pan over a high heat. Add the beef mince and season with salt and pepper. Use a wooden spoon to break up any lumps, then spread out the mince in a single layer and cook for 4-5 minutes, undisturbed, until the bottom is browned and crisp. Break up the meat again and stir, then cook for another 4-5 minutes until no pink parts remain.
Push the mince to one side of the pan and add the garlic and chillies. Stir for one minute until fragrant, then add the shallots and cucumbers and cook for 3-4 minutes until the cucumbers are soft and translucent, stirring occasionally and scraping up any sticky bits from the bottom with the wooden spoon.
Stir in the vinegar, soy sauce, gochujang and sugar. Reduce the heat to medium and cook for two minutes. Season to taste.
Serve over rice, topped with chopped fresh herbs and with some lime wedges for squeezing over.
Nutrition Facts
Per serving: 388kcals, 26g fat (9.7g saturated), 10.9g carbs (6.9g sugars), 27.1g protein, 1g fibre, 0.492g sodium
Top tip: Gochujang is a Korean chilli paste and can be found in Asian supermarkets. If you can't find it, swap in another chilli paste, but add a little at a time and taste as you go as they can vary in heat.
Popular in Beef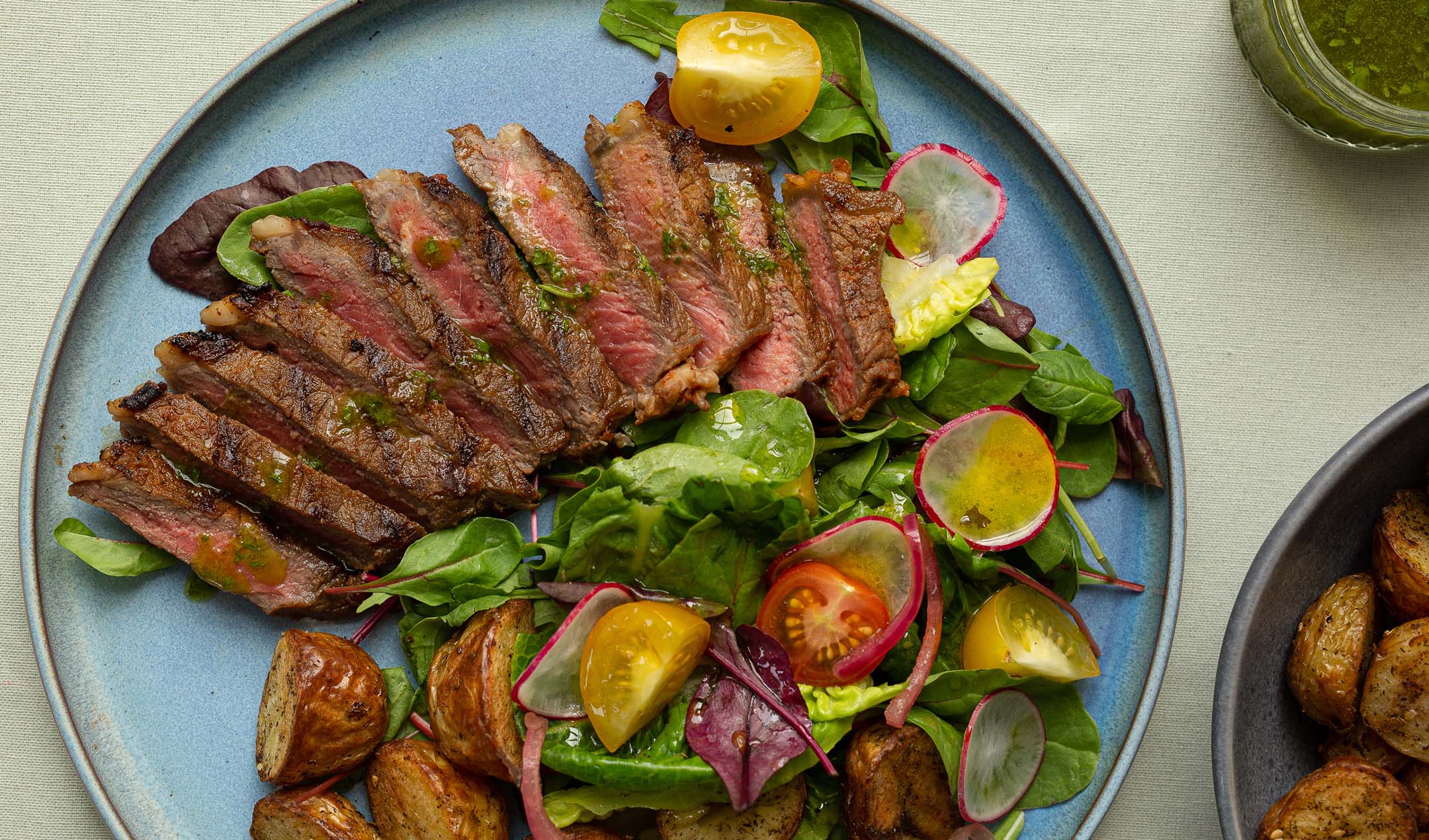 Steak salad, air fryer crispy potatoes and zingy coriander oil