Tick the ingredients you need to add your shopping list.
For the dressing:
For the salad:
In a jug, whisk together all of the ingredients for the dressing. Season with salt and cracked black pepper and set aside.
Heat the oil in a griddle pan over a medium-high heat and cook the sliced halloumi for 1-2 minutes per side.
In a bowl, combine the mixed leaves, tomatoes, cucumber, sliced pepper and butterbeans. Pour over half the dressing and toss to combine.
Spoon the salad onto two serving plates. Add the grilled halloumi, torn prosciutto and the toasted pine nuts. Serve with the remaining dressing on the side.
Nutrition Facts
Per Serving: 839kcals, 62.2g fat (25.2g saturated), 36.1g carbs (10.9g sugars), 35.7g protein, 4.8g fibre, 1.785g sodium
Popular in Picnic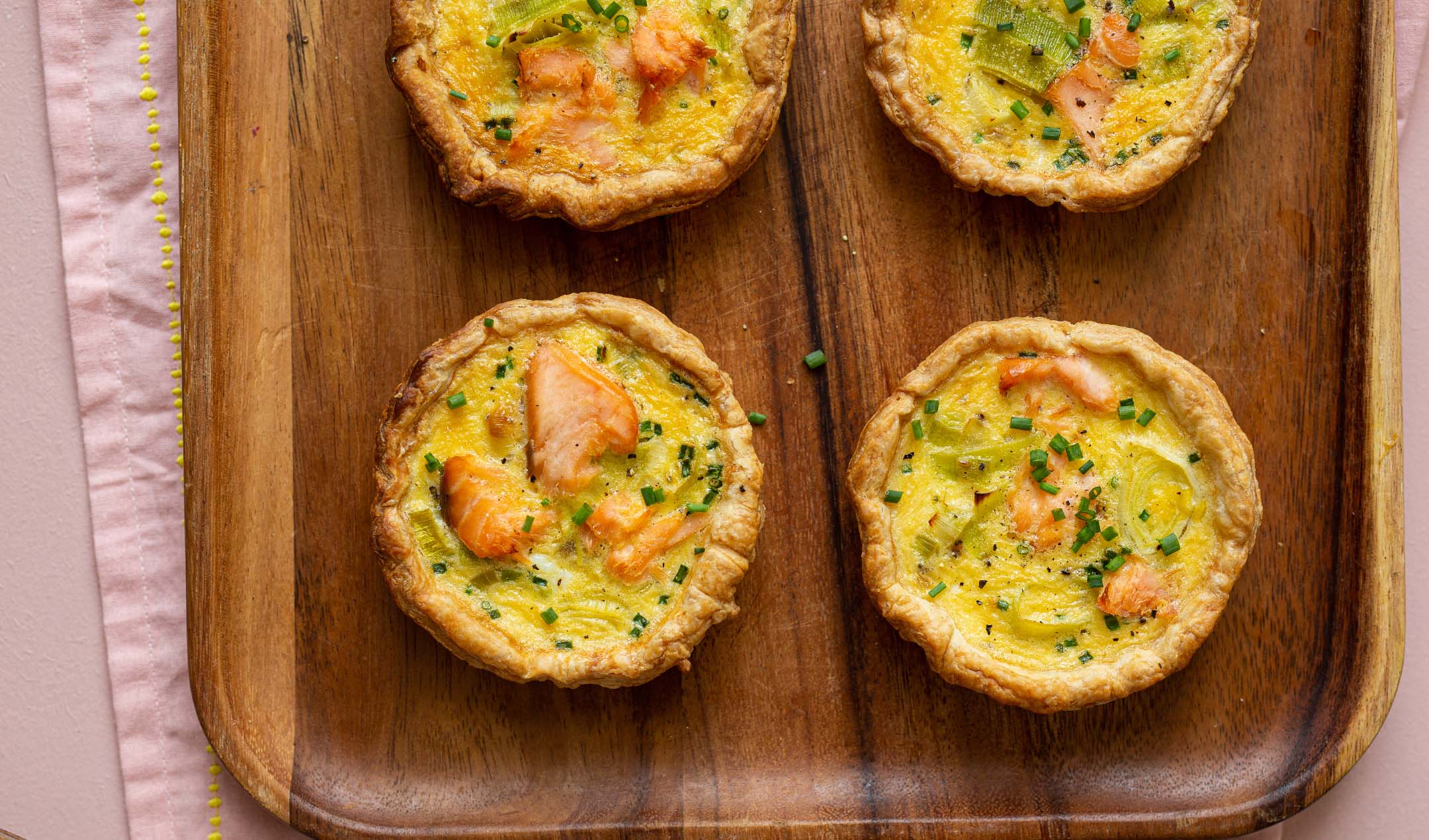 Salmon and leek tartlets