Tick the ingredients you need to add your shopping list.
For the dressing
For the slaw
For the hot dogs
In a large bowl, combine all of the ingredients for the dressing and whisk to combine. Add all of the ingredients for the slaw and toss to coat.
Preheat the barbecue to 180-230˚C.
Cook the hot dogs for 6-8 minutes, turning every two minutes.
Place the cut buns onto the grill and cook for 30 seconds until nicely charred.
To assemble, add some slaw to the buns and top with the hot dogs. Drizzle with sriracha and mustard, sprinkle with sesame seeds, if desired, and serve.
Nutrition Facts
Per serving: 600kcals, 32.5g fat (11.6g saturated), 61.6g carbs (20.5g sugars), 16.4g protein, 6.6g ‑ bre, 1.122g sodium
Popular in Picnic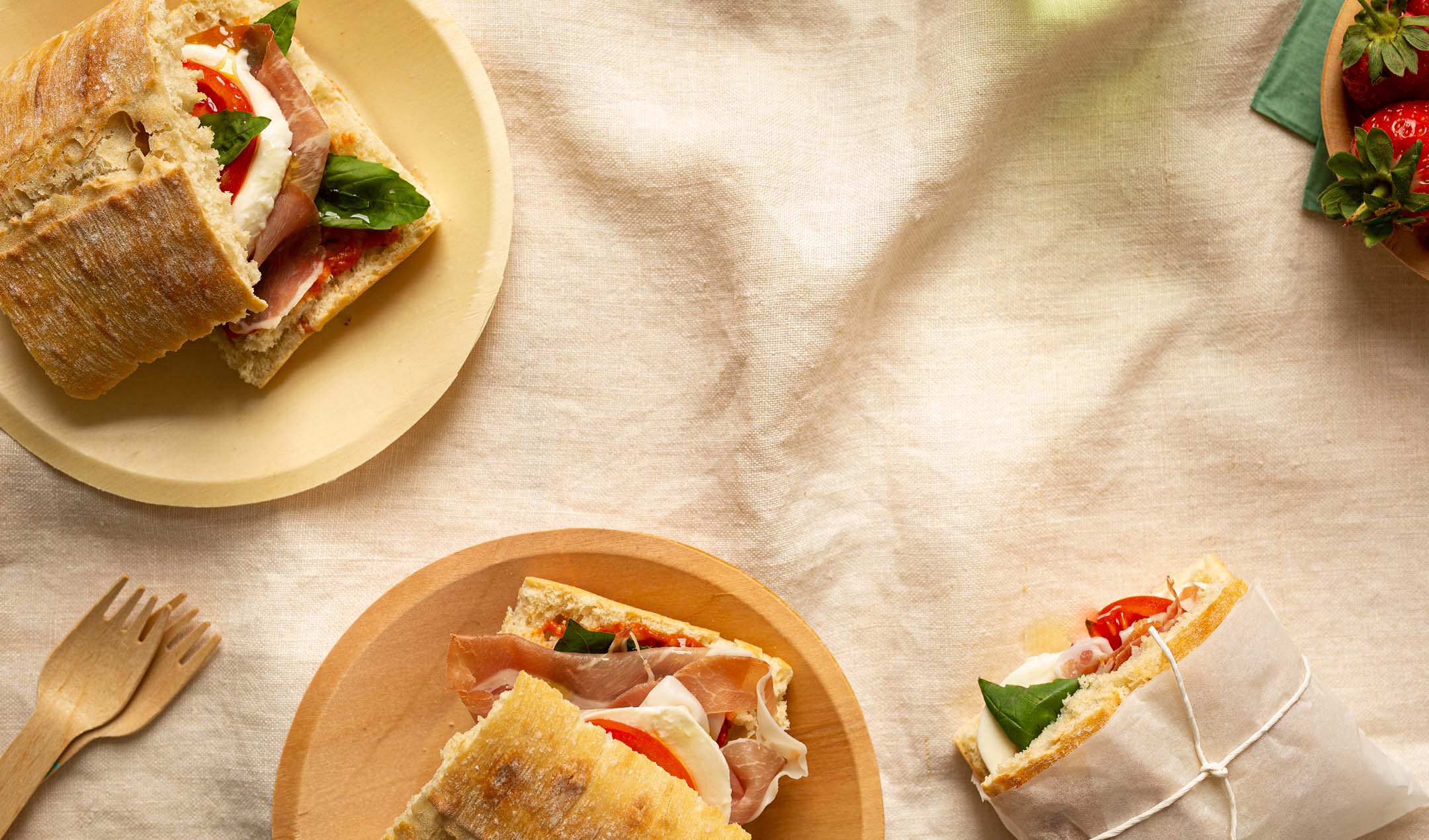 Mozzarella and prosciutto ciabatta sandwiches