Tick the ingredients you need to add your shopping list.
For the onion relish:
To serve:
For the onion relish, melt the butter in a large saucepan over a medium-low heat. Add the onions and cook gently for 20-25 minutes, stirring occasionally, until softened but not browned.
Add the sugar, balsamic vinegar and lemon juice and continue to cook gently for another half an hour, stirring occasionally. Towards the end of the cooking time, increase the heat to medium-high and cook off any excess liquid, stirring continuously, until the onions are soft and sticky. Leave to cool a little.
Cook the sausages on the barbecue over a medium heat for 15-20 minutes, turning occasionally, until thoroughly cooked.
To serve the hot dogs, split the crusty rolls and fill with rocket or lettuce. Place a sausage in each roll and top with a generous spoonful of onion relish. Finish with mustard and/or ketchup, if desired.
Nutrition Facts
Per serving: 334kcals, 14.4g fat (7.6g saturated), 42g carbs, 9.1g sugars, 9.5g protein, 2.6g fibre, 0.505g sodium
Popular in Picnic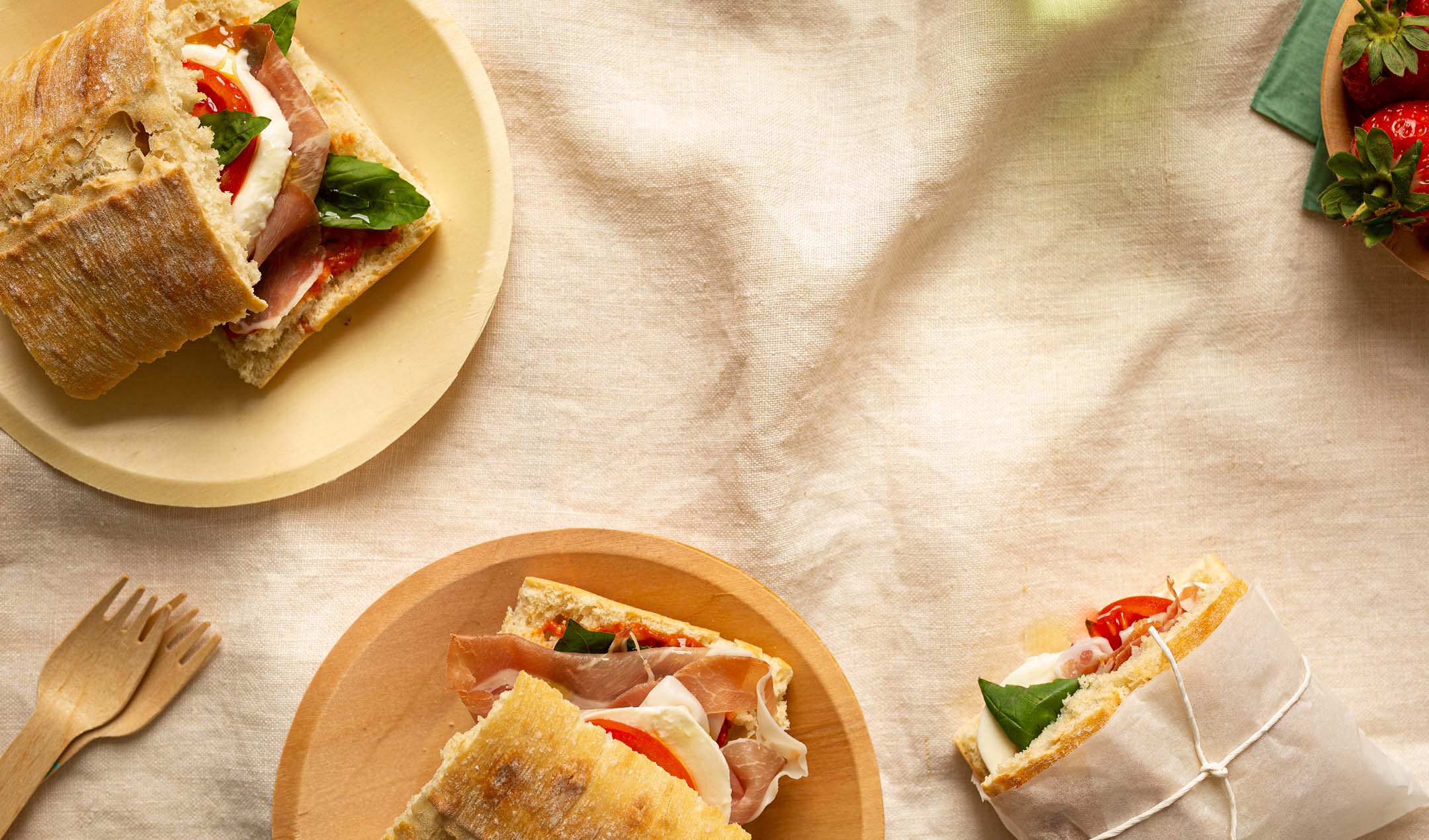 Mozzarella and prosciutto ciabatta sandwiches