Tick the ingredients you need to add your shopping list.
For the dressing:
For the salad:
In a bowl, whisk together all of the ingredients for the dressing. Set aside.
In a large pot of salted water to the boil and cook the pasta to al dente according to package instructions. Rinse under cold water, then drain well.
Blanch the green beans in boiling water for two minutes, then drain and plunge into a bowl of iced water until cold. Drain well.
In a large serving bowl, toss the pasta and green beans together with the goat's cheese, red onion and sun-dried tomatoes.
Just before serving, stir in the rocket, pour over the dressing and toss to coat.
Nutrition Facts
Per serving: 582kcals, 23.8g fat (9.3g saturated), 73.7g carbs, 8.4g sugars, 23.1g protein, 7.2g fibre, 0.213g sodium
TOP TIP
If you like, you can use three tablespoons of the sun-dried tomato oil in the dressing, in place of the extra-virgin.
Popular in Picnic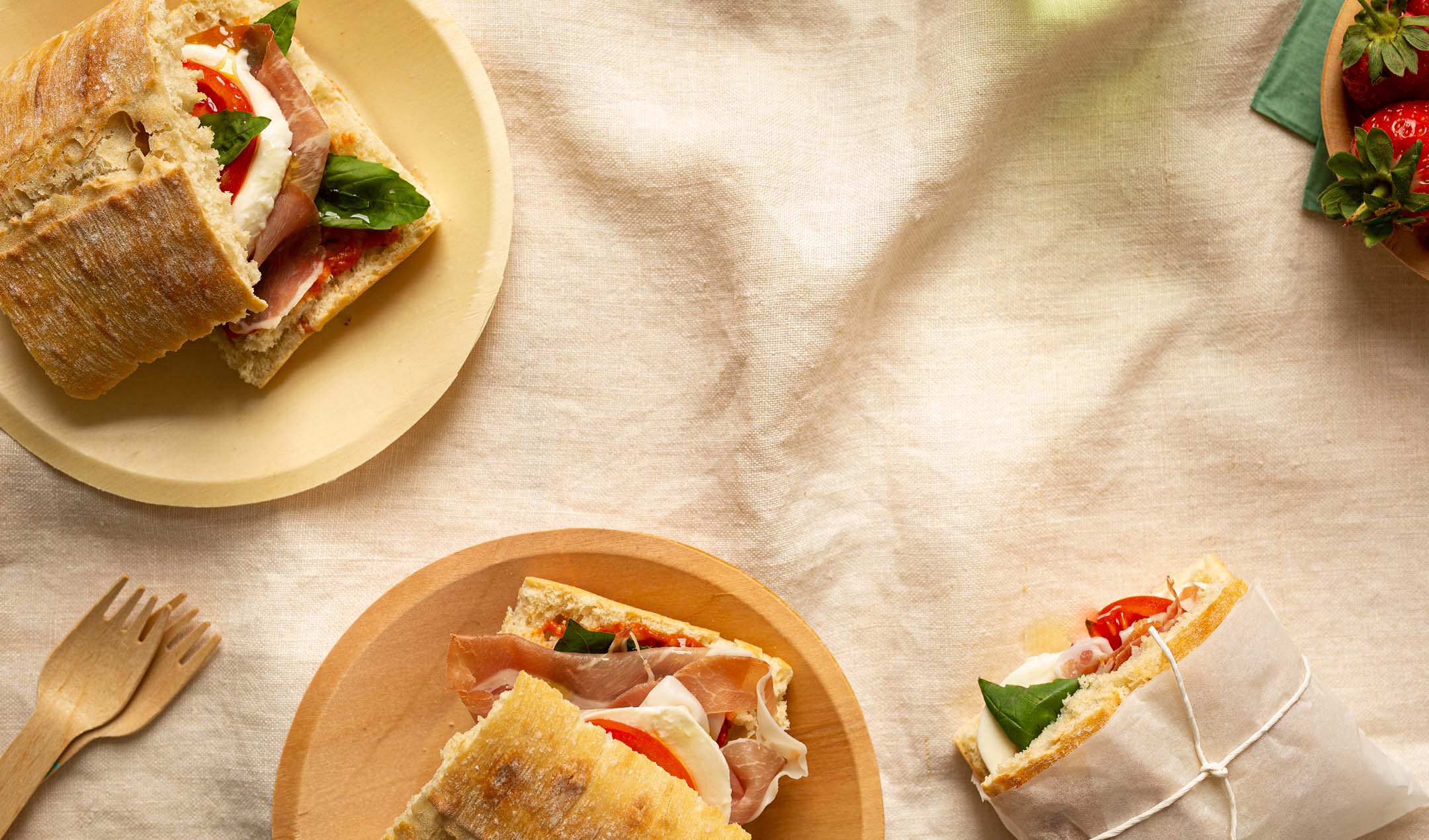 Mozzarella and prosciutto ciabatta sandwiches