Tick the ingredients you need to add your shopping list.
Slice off the crust from the brioche loaf, then slice the bread into thick rectangles, about 8cm long and 4cm wide.
Place the cereal into a plastic bag and remove any air. Use a rolling pin to crush them into rough crumbs. Place into a wide, shallow bowl.
Whisk the eggs, milk and cinnamon and place into another wide, shallow bowl.
Heat a large frying pan over a medium-high heat and melt some butter to coat.
Dip the bread pieces into the egg mixture until completely coated, letting it soak in for a few seconds.
Transfer the bread to the cereal coating, pressing it onto all sides.
Cook in the pan for a few minutes per side until golden brown and warmed through.
Arrange two French toast sticks in a small pile on a plate, then top with a dollop of whipped cream or mascarpone cheese, chopped almonds and fresh berries. Serve with warm honey or maple syrup.
Note:
Mascarpone can be used as an alternative to Whipped cream, if you wish.
Maple syrup can be used as an alternative to Honey, if you wish.
Nutrition Facts
Per serving: 417kcals, 16.8g fat (6.8g saturated), 54.8g carbs, 4.9g sugars, 13.1g protein, 1.6g fibre, 0.363g sodium
Popular in Picnic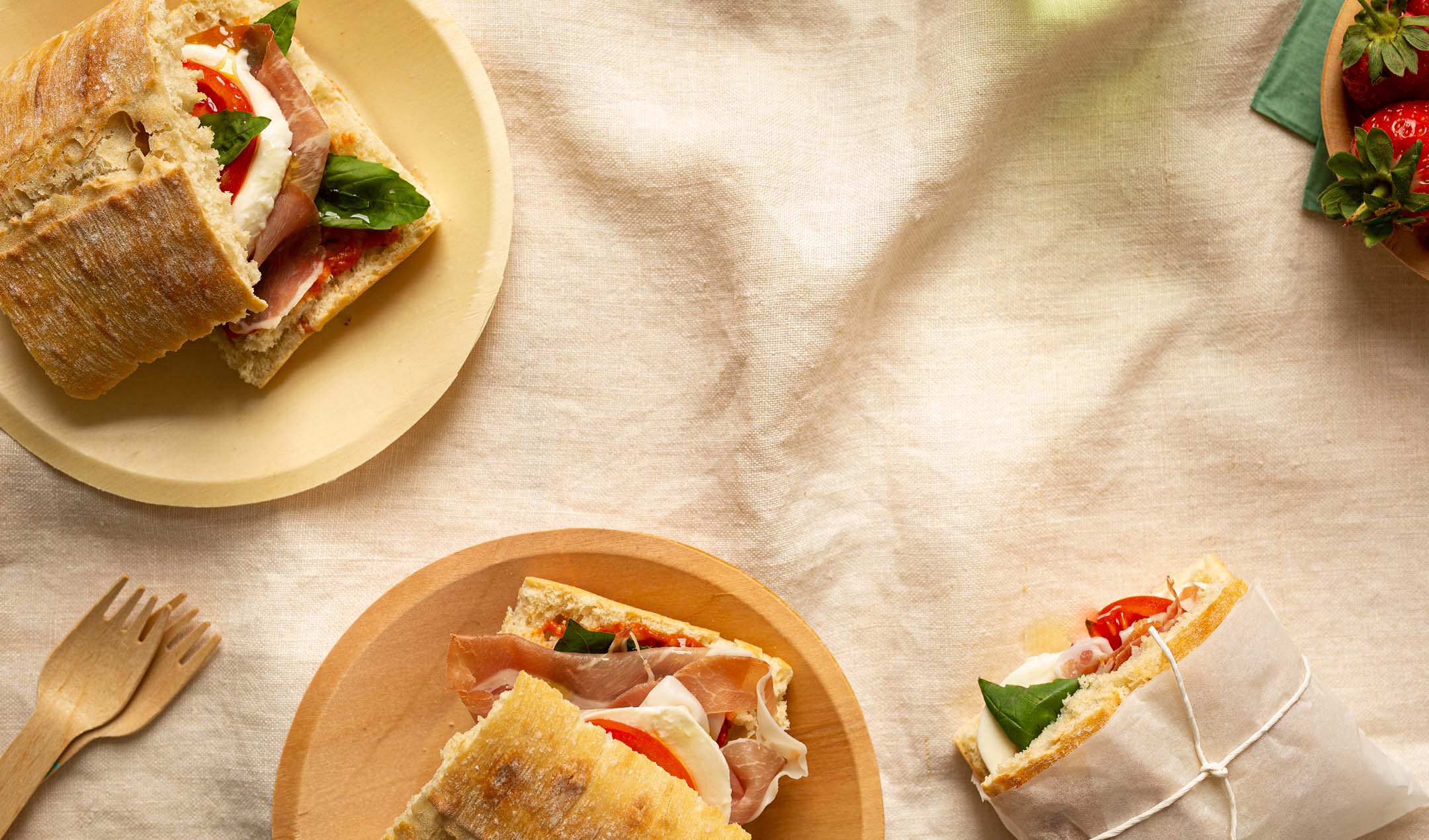 Mozzarella and prosciutto ciabatta sandwiches