Tick the ingredients you need to add your shopping list.
In a large pan, melt the butter with the olive oil over a medium heat. Add the onion and cook for 5-8 minutes or until softened. Add the garlic and cook for one minute longer.
Stir in the rice and cook for one minute. Turn up the heat and add the wine. Allow it to reduce for two minutes.
Gradually add the stock, a ladleful at a time, stirring continuously until absorbed before adding the next ladleful. Continue stirring for 15-20 minutes until the rice is tender. Stir in the Parmesan and season with salt and pepper.
Spread the risotto out over a large baking tray and set aside to cool completely.
Once cooled, use damp hands to divide the mixture into 18 equal pieces and flatten slightly.
One at a time, cup a piece of the risotto mixture in your hand and place one mozzarella ball into the centre. Shape into a ball by bringing the sides around the mozzarella and sealing together. Repeat until all the mixture has been formed into mozzarella-stuffed rice balls.
Place the flour in one shallow bowl, beat the eggs in a second and place the breadcrumbs in a third bowl.
Coat the balls by dipping them into flour, then the egg and finally the breadcrumbs.
Line a large plate with kitchen paper. In a large saucepan, heat the vegetable oil to 170 ̊C. Working in small batches to avoid crowding the pan, cook the arancini for four minutes until deep golden.
Use a slotted spoon to remove from the oil and place on the prepared plate.
Once all of the arancini have been cooked, sprinkle with grated Parmesan and serve with your favourite tomato pasta sauce for dipping.
Nutrition Facts
Per serving: 329kcals, 19.6g fat (7.1g saturated), 27.2g carbs (1.1g sugars), 10.4g protein, 1.8g fibre, 0.279g sodium
Popular in Picnic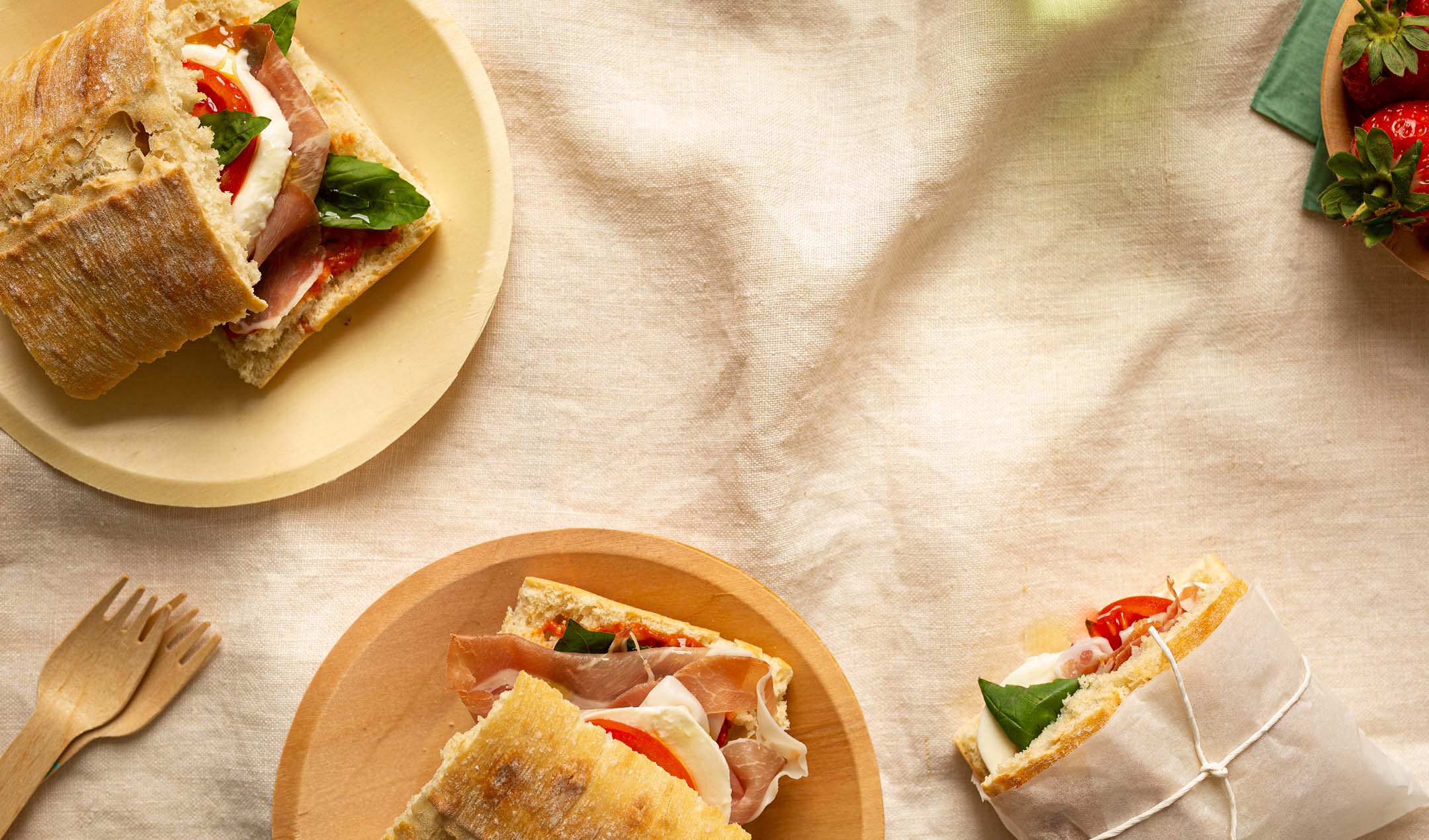 Mozzarella and prosciutto ciabatta sandwiches