Tick the ingredients you need to add your shopping list.
Preheat a pizza stone in the centre of the barbecue for 10 minutes.
To assemble the pizza, spread the pizza sauce onto the base. Sprinkle on the mozzarella and Parmesan.
Scatter the prosciutto over the top. Dollop with the caramelised onions and sprinkle over the walnuts.
Place on the preheated pizza stone and close the lid on the barbecue. Cook for 3-4 minutes or until the pizza is golden.
Remove from the oven and scatter over some rocket before serving.
Nutrition Facts
Per serving: 645kcals, 35g fat (18.2g saturated), 37g carbs (8g sugars), 45.9g protein, 3.7g fibre, 1.555g sodium
Popular in Picnic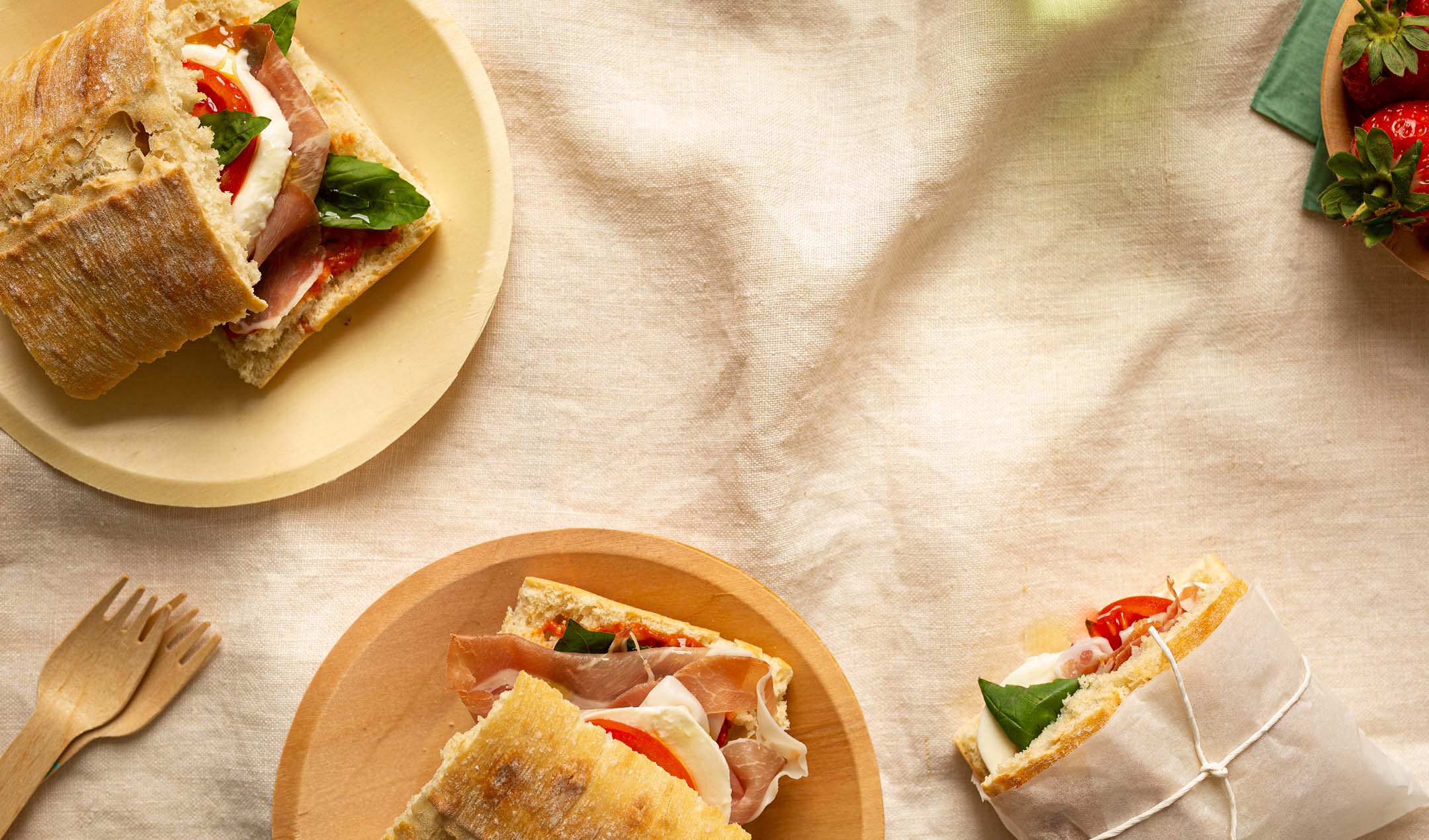 Mozzarella and prosciutto ciabatta sandwiches